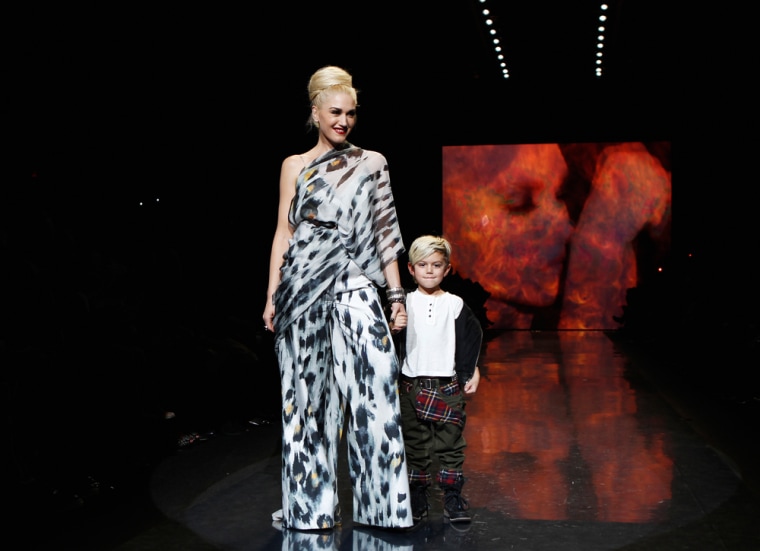 Parents who emulate Kingston and Zuma's looks for their own tots are in luck: The mom of those super cool kids, Gwen Stefani, is designing a line for Target.
Called Harajuku Mini (after Harajuku Lovers, her accessories and fragrance collection with a Japanese anime twist), Stefani's latest project will include clothing and accessories for babies, children and tweens, reported Women's Wear Daily. 
"Harajuku Mini is a dream come true," Stefani told the fashion trade publication. "I've always wanted to do a cool children's fashion line inspired by the super cute and playful kid's clothing you find in Japan." 
If the style Kingston, 5, and Zuma, 2, rock every day is any indication, this is going to be one kiddie-chic collection (come on -- Kingston's clothes are more awesome than most adults'). 
Designer duds for the tiny set are having a moment. But the potentially sky-high prices of the upcoming Versace and Lanvin children's lines will likely give sticker shock. Starting at $3.99, nothing's over $29.99 in Harajuku Mini. Shoppers eager to snap up Stefani's pieces can find them in stores (and at Target.com) starting in November; the second installment will hit both venues in January 2012. 
Who's your fashion mom-spiration? Will you seek out Stefani's kids' clothes in November?
The Olsen twins' new $39,000 backpack