This year's Grammy Awards offered numerous over-the-top outfits, and several reminded us of looks we've seen in the past. Both onstage and on the red carpet, stars channeled movie characters, retro toys and fellow pop icons, taking inspiration from an unexpected variety of sources.
Here are some of the ensembles that made viewers do a double take: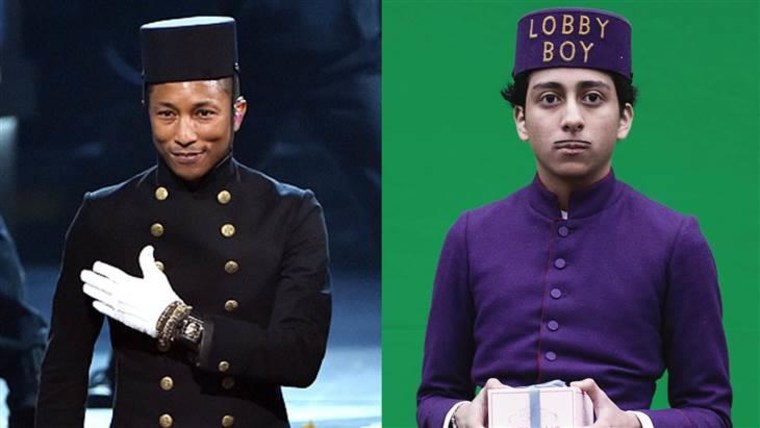 Pharrell Williams, who performed his hit "Happy" while dressed as a bellhop, drew comparisons to Tony Revolori's character in Wes Anderson's "The Grand Budapest Hotel."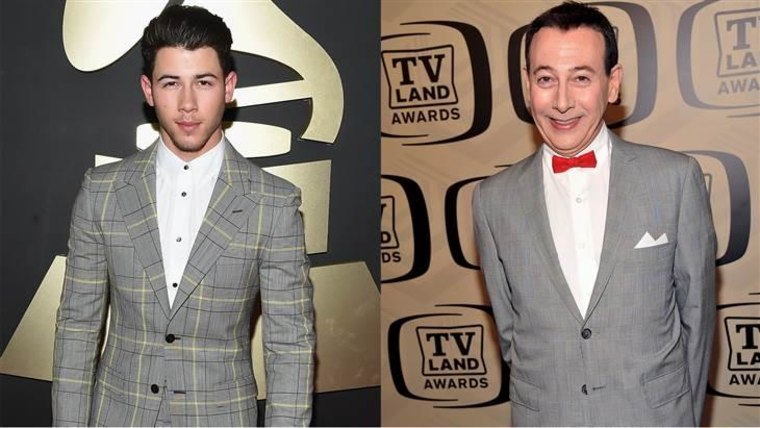 Rihanna's frothy pink Giambattista Valli gown reminded '90s kids of poufy-skirted Cupcake Dolls.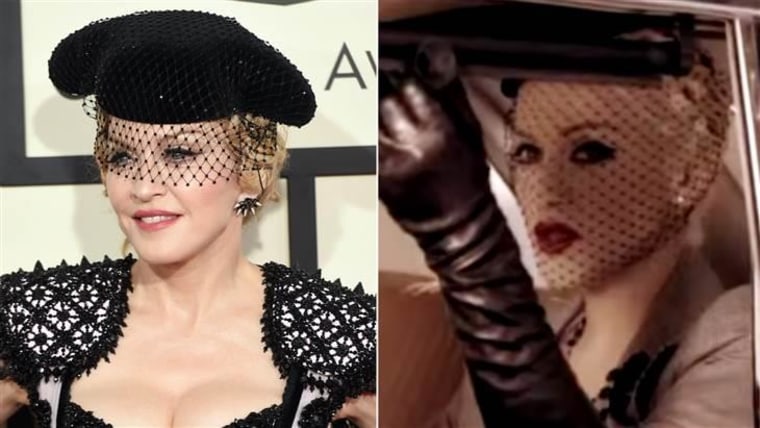 Madonna donned a matador look for the red carpet, taking a cue from the music video for her 1994 hit "Take a Bow," in which she played a bullfighter's mistress.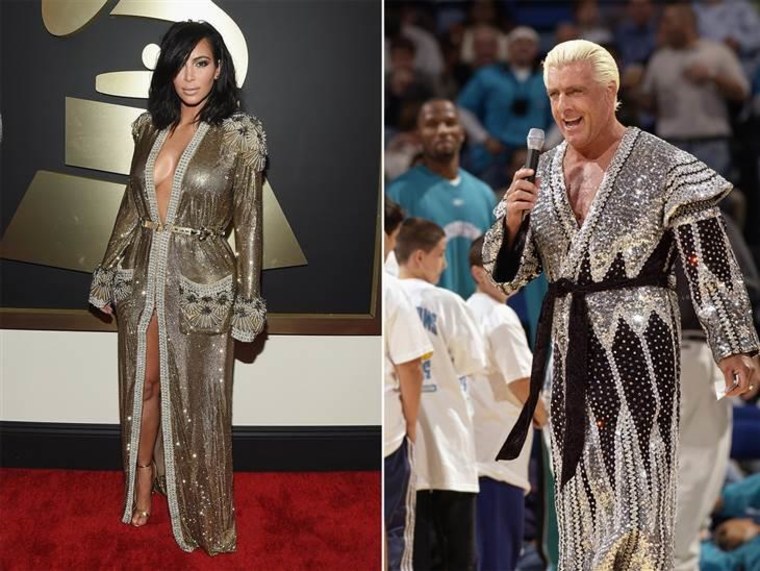 Wrestling fans likely observed a resemblance between Kim Kardashian's heavily embellished Jean Paul Gaultier frock and WWE star Ric Flair's ornate robes.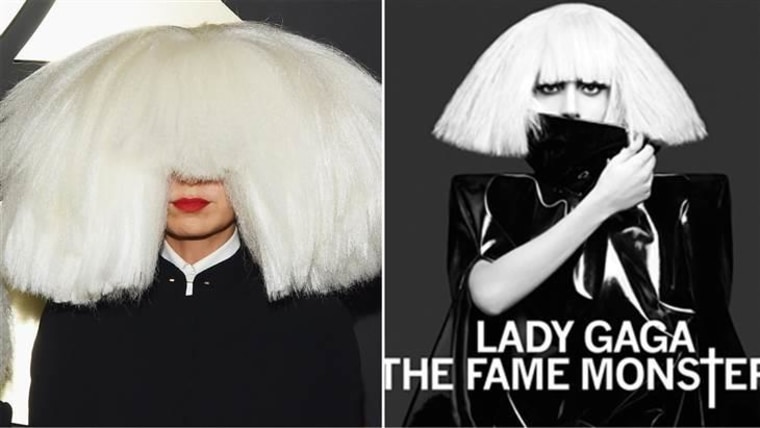 "Chandelier" singer Sia's voluminous platinum bob seemed to evoke Lady Gaga's mane on the cover of 2009's "The Fame Monster."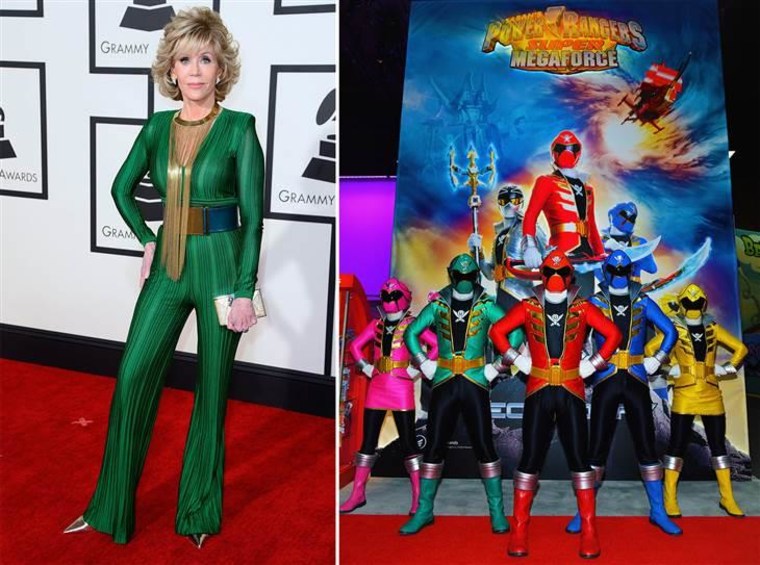 Jane Fonda's emerald-hued Balmain jumpsuit andgold fringe necklace made her look like a Power Ranger (albeit a very chic one).
The playful zigzag print on singer-songwriter Valerie Simpson's dress was reminiscent of the turquoise-and-purple design long associated with Dixie cups.
And of course, Iggy Azalea's braided updo inspired too many memes to mention them all.
This article was originally published Feb. 9, 2015 at 3:36 p.m. ET.