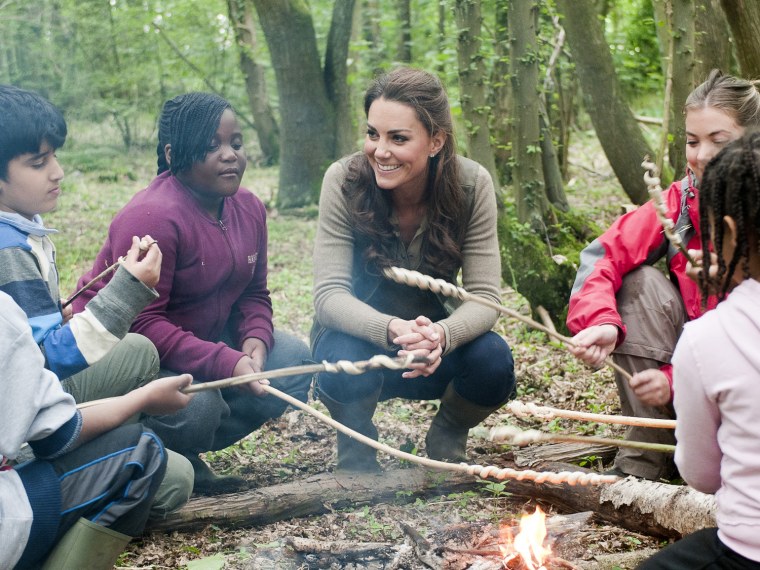 By Jada Wong, Styleite
Duchess Kate can obviously pull off a fancyensemblewithaplomb, but she looks just as great when she dresses down. The duchess spent this past Sunday in the woods of Kent (a county in southeast England) with a group of inner-city elementary school children, wearing a mix of high and low fashion.
The camping trip was organized by ARK Schools, which is supported in part by the Foundation of Prince William and Prince Harry. If you recall, William and Kate attended a fundraising gala for ARK last year, where she wore an amazing Jenny Packham gown. This time around, Kate opted for a less glitzy look.
Kate chose a pair of $500 Le Chameau wellies, Zara skinny jeans, a Burberry shirt, and a Really Wild (awesome brand name, by the way) vest. The boots may have been a bit pricey, but her jeans cost less than $50. We also liked that the beige and muted green hues of the boots, top, and vest were coordinating without being too matchy-matchy. Girl knows how to dress!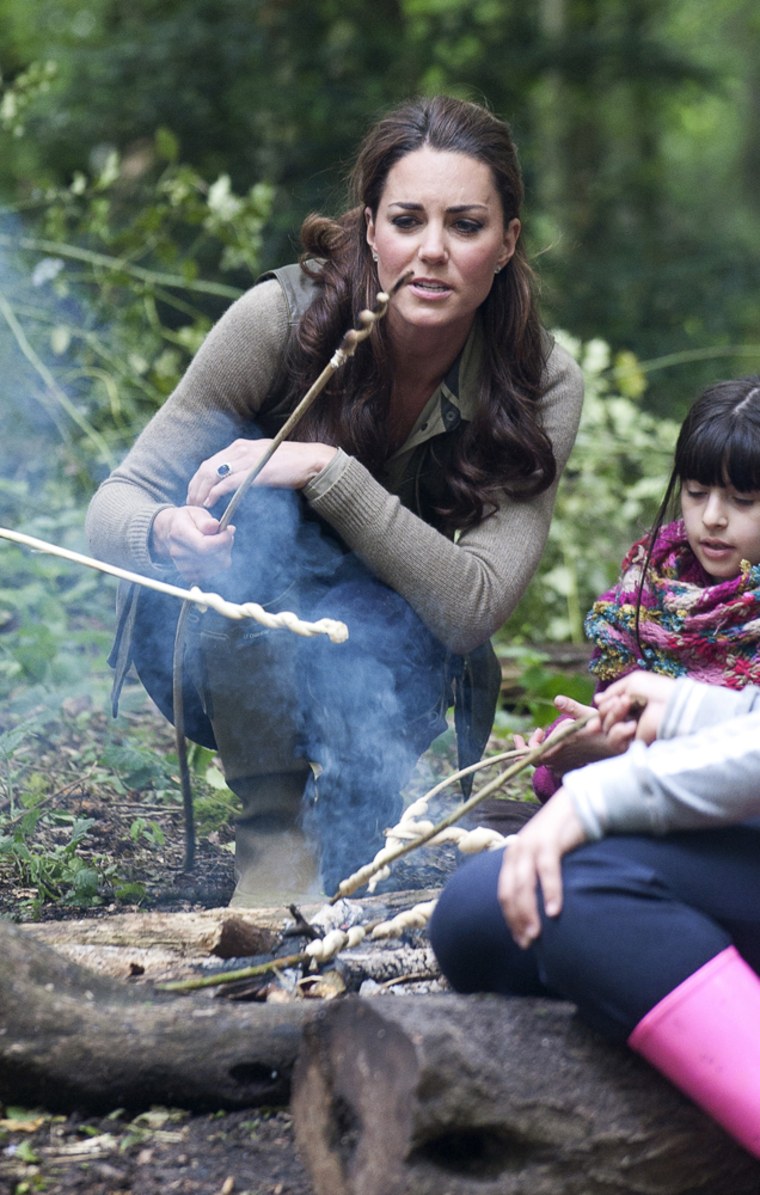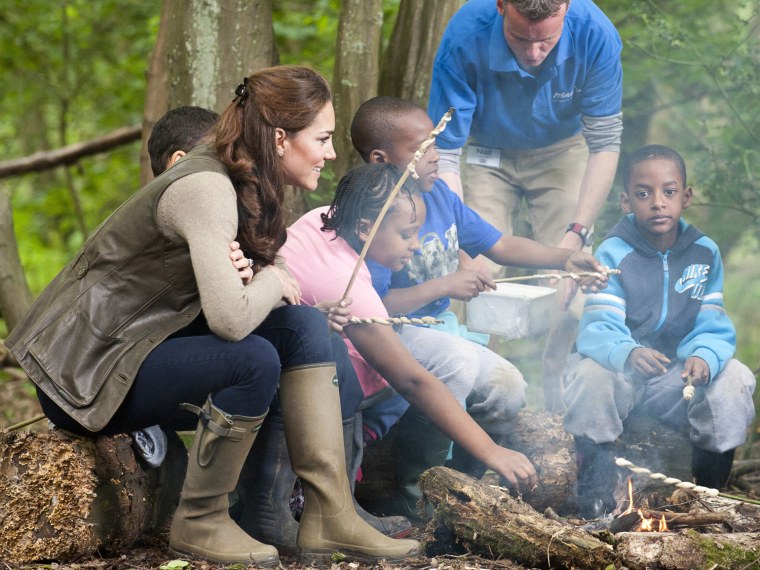 According to the Daily Mail, 8-year-old Tigerlily Smith had this to say about Kate's visit: "We asked how it felt to be a princess and she said it was very nice. She said she got to visit lots of countries but hadn't seen as many as William. She said William was very sweet and kind and spoiled her." Awww!
Later that day, Kate headed to Gloucester to watch Prince William Will play in a charity polo match. She brought her puppy Lupo and played with Peter Phillips' daughter Savannah. She swapped her vest for a brown jacket — and yes, still looked great.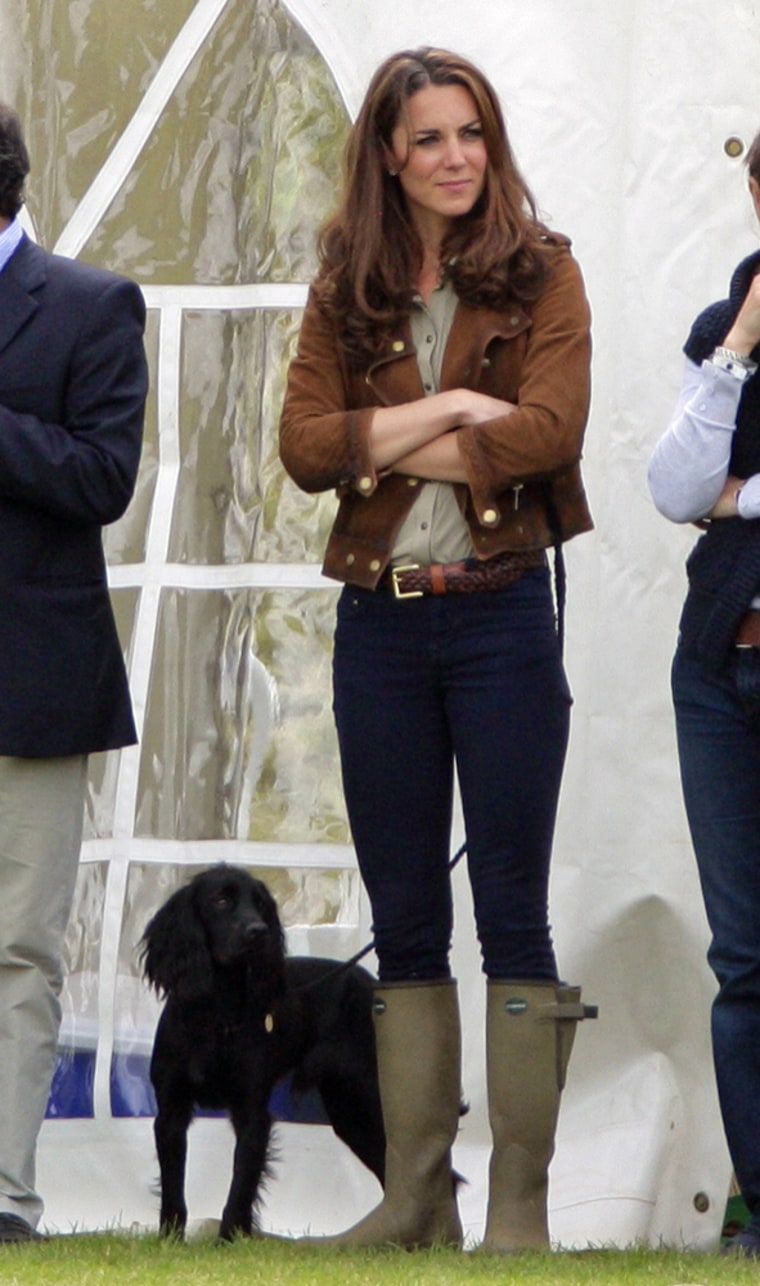 More from Styleite:
Kate Middleton Wore Fake Diamonds To Jubilee Celebrations
In Which Kate Middleton's Outfit Is A Total Repeat