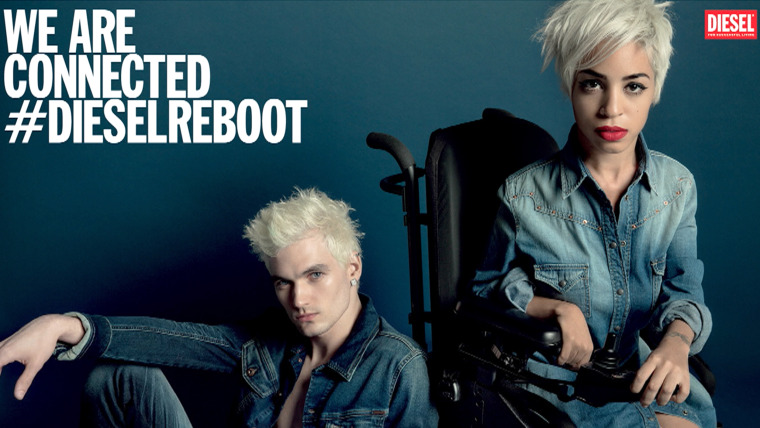 Fashion editor Jillian Mercado has made a name for herself behind the camera, but she appears just as at ease in front of one in Diesel's new spring ad campaign.
The edgy 26-year-old blogger, who has spastic muscular dystrophy, poses in her wheelchair in the ads, which demonstrate how easily anyone, regardless of body type, can rock Diesel clothing, Mercado said Tuesday.
"Diesel is a company where everyone can wear it. You don't have to look like a model to wear it. And I feel like these photos just show that," she said on TODAY. "Every photo that they release, someone can relate to it. And that's rare in the fashion industry, to be able to relate and say, 'You know that's me in that photo, through that person.'"

Mercado has used a wheelchair since she was 12. She said she understands too well the fashion industry's obsession with appearance and how it can worsen insecurities over body image.
"I won't sugarcoat it; it's a harsh world to be in," she said. "Everyone's criticizing you for how you look like, not for your brain."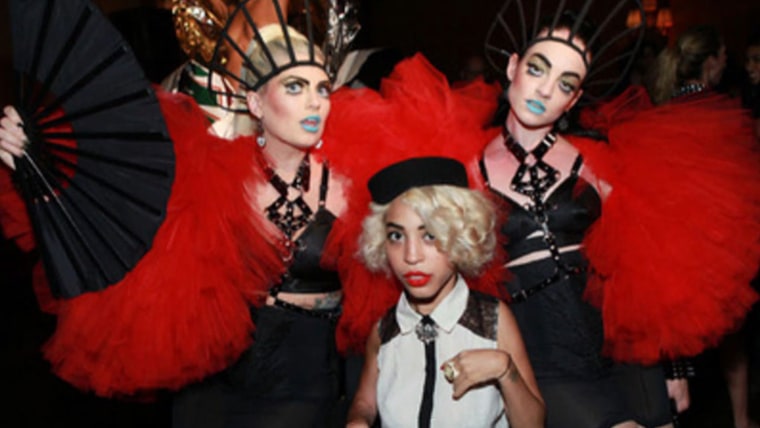 Mercado said she has to deal with personal judgments over how she looks daily, not just professionally but in the mainstream world.
"On a day-to-day basis I deal just going into the train station. There's people who just don't understand or are very closed-minded and don't think before they say anything," said Mercado, who who writes the blog Manufactured 1987 and edits the digital magazine We the Urban. "But it gets better. If you have a positive attitude and determination in life, everything gets better."
Mercado credits her family and friends as the source of her self-confidence and for providing her a sound support system growing up.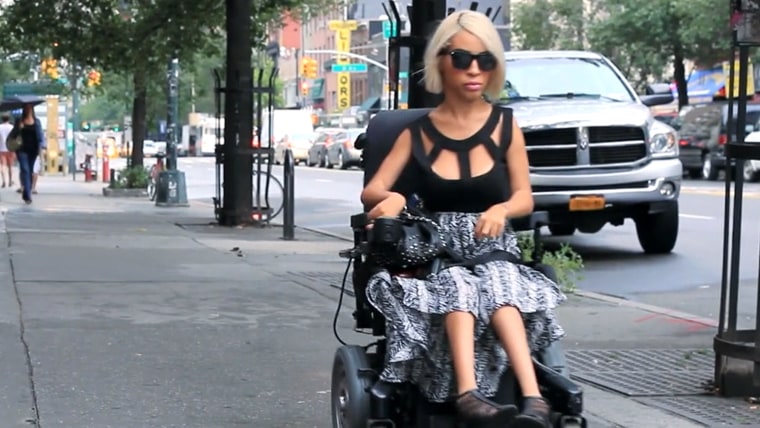 "I'm blessed to have so much great people around me that just push me to do the best that I can," she said.
The "We Are Connected" theme behind the Diesel campaign is intended to promote diversity and individuality. In them, Mercado throws some fierce, self-assured looks. But don't be fooled — she revealed she was extremely jittery going into her very first photo shoot.
"I was just nervous not messing up. I'm always behind the camera, never in front it, so I didn't want to mess up," she said.
But she loves how the final product turned out.
"I love them," she said of the ads. "They're beautiful, each and every one of them."