Welcome to our new series for TODAY Shopping: Deal of the Day!
Every day at 10 a.m. EST, we will reveal an exclusive deal of 20 percent off or more. This deal can only be found on our Shop TODAY Facebook page and will run for just 24 hours. There will be a new deal every day, so be sure to act fast!
Also, be sure to like the Facebook page, so you can be the first to know about deals that you can't get anywhere else on the internet!
Please click on the website links to be directed to the offers from the companies featured, and be sure to read the details. Conditions and restrictions may apply. If you have any specific questions about the details, the products' websites or inventory, please check with the retailers making the offers. You can find their contact information on the sites.
Deal of the Day: March 20
Today, Bertha Watches is offering 90 percent off their Bertha Luna Mother-of-Pearl, Leather-Band watch with Swarovski crystal and gold tone detailing. These originally retail for $750, but TODAY readers can get them for $68, no code needed.
You can also get bands in lavender, teal, mint and white (for a little extra cost) here.
If you are looking for a fun new watch for spring, look no further! These exquisite timepieces from Bertha Watches are dripping in crystals, colorful detailing and really add a punch to any outfit.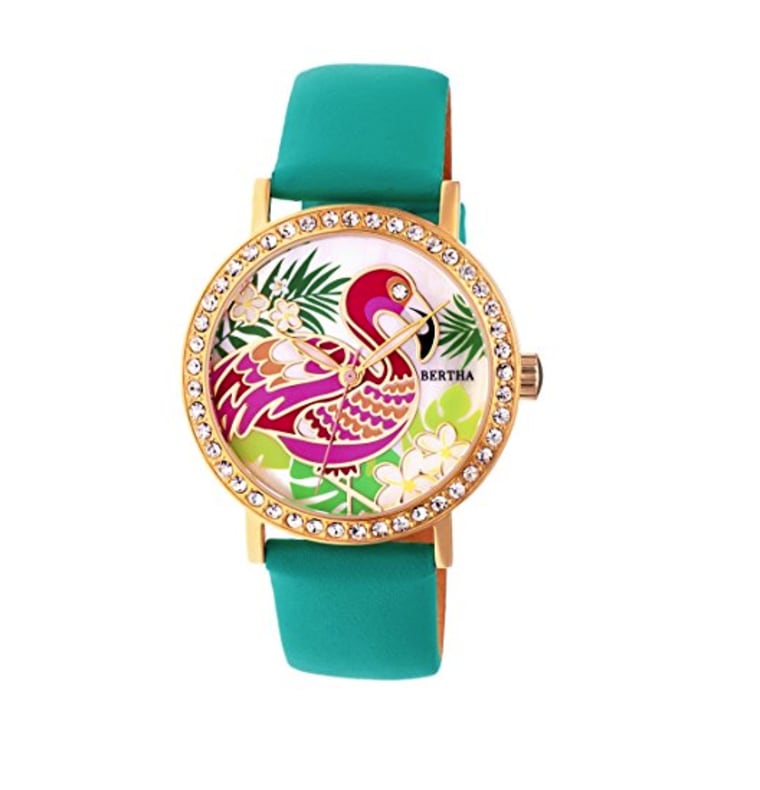 If you are heading on spring break to somewhere warm, what better way to accessorize than with a watch that matches the beach around you? It's even waterproof!
This also makes a great gift for mom, any daughter who loves pink or yourself.