There's no doubt that as a model and actress, Cindy Crawford's life is a glamorous one. But it hasn't always been an easy one.
In the new issue of Elle Canada, Crawford opens up about her personal life and shares a few of the lessons she's gathered for her new book "Becoming."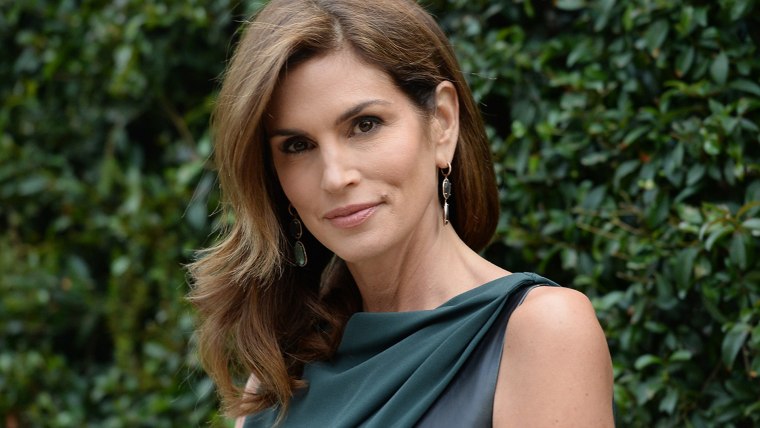 Here are five of our favorite lessons:
1. Don't take life for granted
Grief at an early age taught Crawford the importance of appreciating every moment. When she was just 10, her 4-year-old brother died of leukemia. "When my brother died, it was a huge loss, but it also fueled me," she told Elle. "There are always two sides to these kinds of experiences. I learned at a very young age not to take life for granted."
2. Fairy tales aren't real
Some lessons take longer. In 1991, the supermodel married movie star Richard Gere in what seemed like the perfect union. They divorced four years later. "You'd think I would know that the fairy tale wasn't true because I'd lost my brother and my parents had got divorced, but we all want to believe in the movie version of love," she recalled. "It was crushing, and it made me realize that I had to look at relationships realistically."
MORE: Take a look! Cindy Crawford finds a buyer for her chic Malibu home
3. Filters are just fine
The 49-year-old believes there's no need to feel pressured to join in the #nomakeup, #nofilters selfie trends online. "If someone wants to wear makeup and that makes them feel good, fantastic," she said. "If they feel great with nothing on, that's fantastic too. If someone wants to use a filter, that's fine — I would! Even some of those people who say 'Hey, I love my lines' probably took five pictures of themselves and chances are they picked the one that they think looks the best."
4. Any moment can be a teachable one
Crawford was blindsided last year when a photo circulated that allegedly revealed her body without any digital airbrushing. But the photo had actually been manipulated to make her less toned than she truly is. "This is exactly the type of thing that I wouldn't want my daughter to do to another girl online," she said, looking back on the incident. "It's social bullying. I'm a big girl and I can handle it, but I used it as a teaching lesson for my own daughter because my kids were like 'Mom, you don't look like that!' They wanted me to go down to the beach in a swimsuit so the paparazzi would take a photo of me, but that would be playing into it."
MORE: Cindy Crawford's kids prove they share mom's modeling talents in new shoot
5. Live without regrets
Whatever you do, don't live in fear of failure. "Even the times I failed were the best lessons," she said.
Find more of Crawford's life lessons at ElleCanada.com, or just watch a clip from her appearance on "Oprah's Master Class" — the experience that inspired the list and the upcoming book.
"Becoming" hits bookstores Sept. 29.
Follow Ree Hines on Twitter and Google+.