Designer Zac Posen is bringing red carpet style to Main Street with a new line of affordable wedding gowns at David's Bridal stores.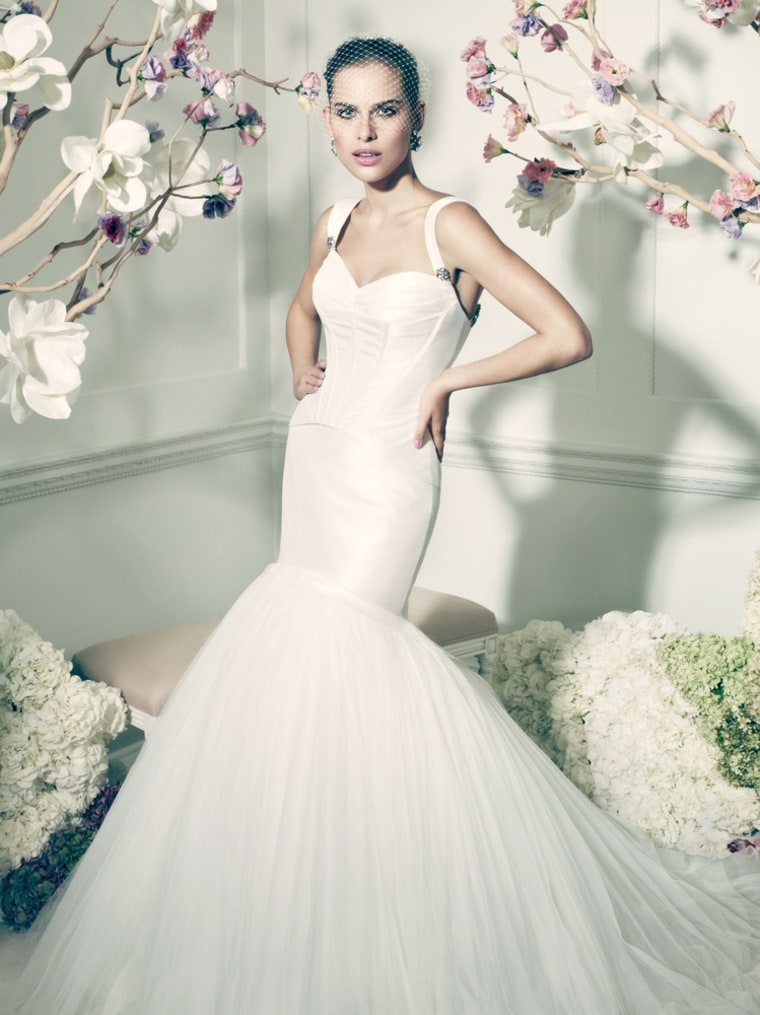 The successful American designer — who has dressed celebrities like Gwyneth Paltrow, Reese Witherspoon, and Kim Kardashian — wanted to bring his distinctive designs to more women on their big day.
Posen formed a partnership with David's Bridal — the popular retailer that services nearly 60% of brides in the U.S. — to create the line, called Truly Zac Posen, with original designs that won't bust a bridal budget. Dresses range from $850 to $1350, and feature Posen's signature accents, including corsets, tailored silhouettes, and fabric draping.
"The designs are rooted in modern American glamour," Posen told TODAY.com via email. "The line is romantic, timeless and sexy."
Posen had designed several custom wedding dresses for friends and was looking for the opportunity to bring his aesthetic to a wider group of style-conscious brides.
"Brides take inspiration from the red carpet and Zac has been known for what he does there," says David's Bridal Executive Vice President Brian Beitler. "He's looking to bring his view of how to make women look beautiful to the bridal market."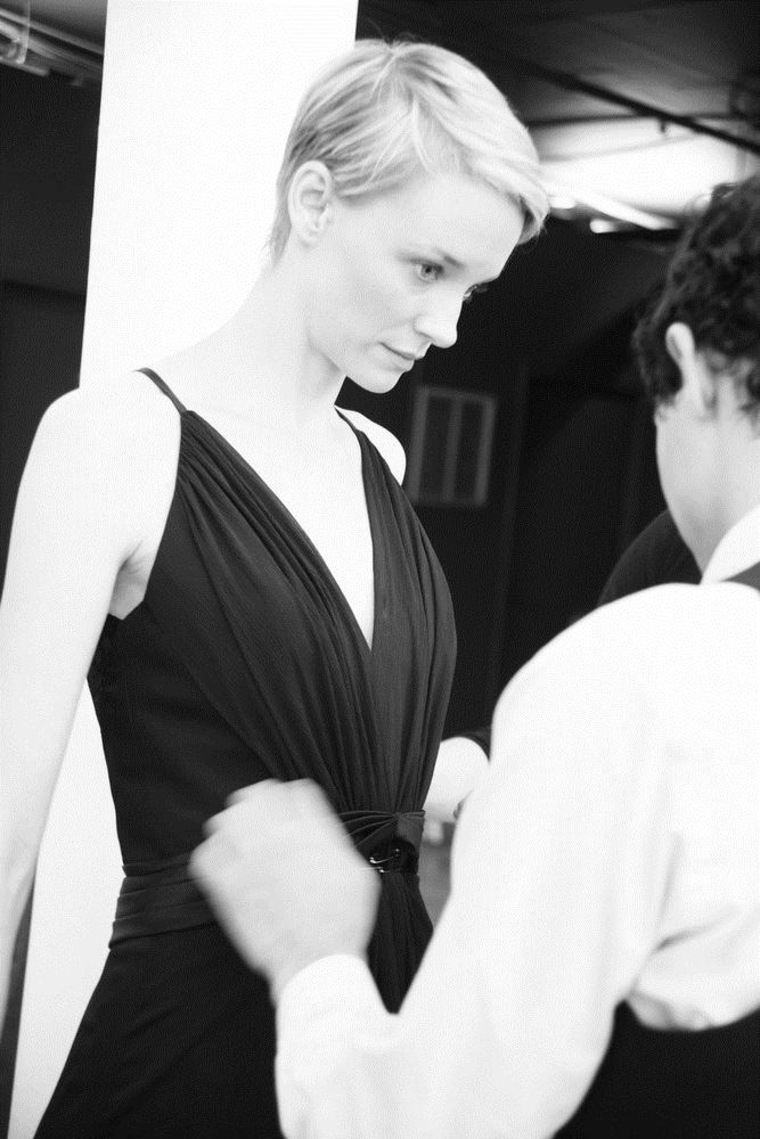 Not only are the prices reasonable (as wedding gowns go), but dresses are available for women of all sizes, from 0 to 26.
"Zac's been able to design them in a way that every bride is going to feel beautiful, and her curves and everything she wants to accentuate will be accentuated," Beitler said.
The Truly Zac Posen line will also include headpieces and jewelry to complete the look. And there's hope for long-suffering bridesmaids and even party guests, with social occasion dresses in lush colors with Posen's unique structure and fabrics like tulle, satin and taffeta for between $195-225.
Beitler says David's Bridal is excited about the collaboration and expects the Posen collection will be successful like the company's other designer line, White by Vera Wang.
Consumers have many more choices now for stylish wedding dresses without couture prices. Other retailers with affordable wedding lines include J.Crew and Ann Taylor.
The Truly Zac Posen line will be available at David's Bridal retail stores and at DavidsBridal.com starting Feb. 6.