A company formed in the wake of the Newtown, Conn. tragedy is spreading its message of reducing gun violence by turning firearms into jewelry.

Social entrepreneur Peter Thum was in the process of creating a company called Liberty United when the shooting at Sandy Hook Elementary School took place on Dec. 14, 2012 in which 20 children and six adult staff members were killed by 20-year-old Adam Lanza. Launched in June, Liberty United collects and destroys illegal guns, then uses the material from that process to create jewelry.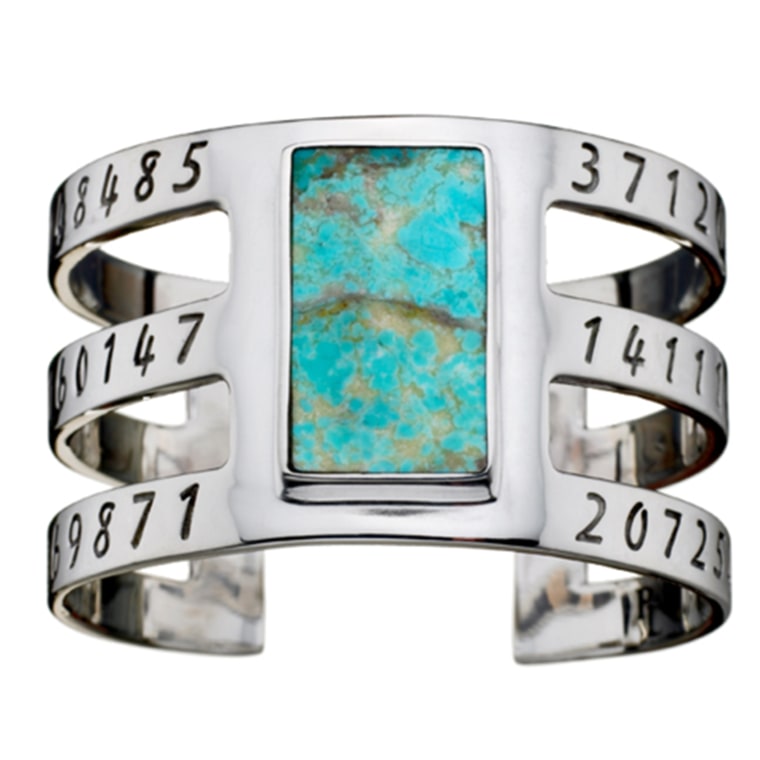 A portion of the proceeds from the sale of the jewelry pieces on Liberty United's website, which start at $85, is then donated to organizations that seek to reduce gun violence.
"We're taking something that in the case of illegal guns involves despair and hopelessness, and we're turning it into something positive and beautiful," Thum told TODAY.
In 2009, Thum created a similar business named Fonderie 47 that makes high-end jewelry from illegal AK-47 rifles in Africa, many of which are confiscated from child soldiers.
"Most of the people I talked to about that idea said this would never work," he said. "We've now removed over 32,000 guns from circulation in Africa."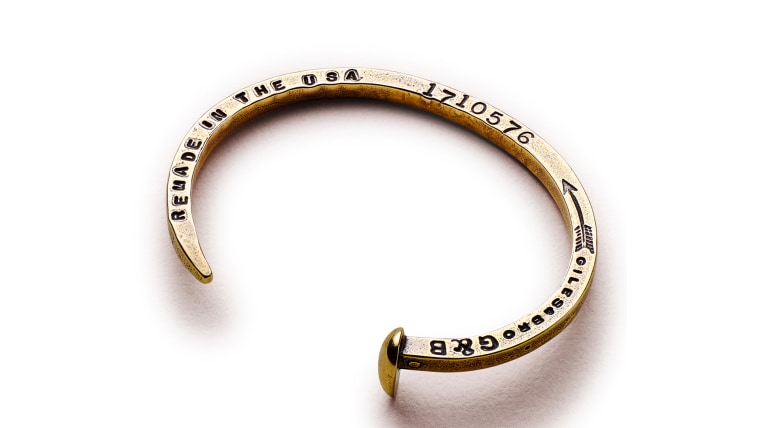 Thum had been mulling over the idea of bringing the same program to the United States. The Newtown shootings only strengthened his resolve to create Liberty United. 
"When you meet someone, and they tell you how they lost their kid to gun violence, if everyone could have that conversation, I think we'd all view this issue very differently in this country," Thum said.
In his Manhattan studio, Philip Crangi transforms the firearms into artful jewelry for Liberty United, stamping every piece with the serial number of the gun that has been destroyed as a reminder of the company's mission.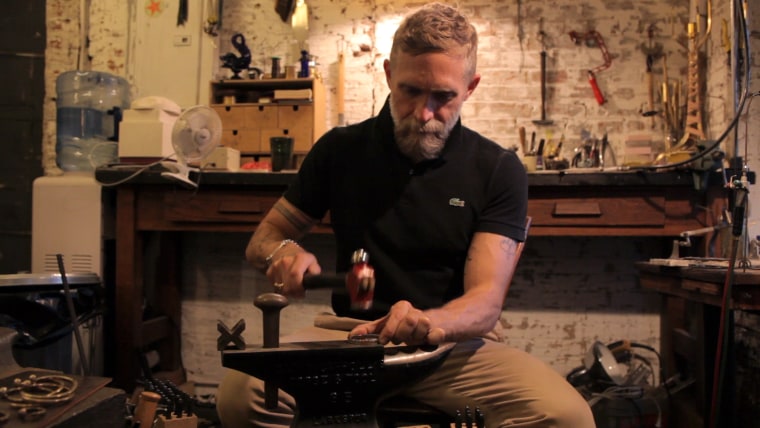 "For me, this is an amazing opportunity to do what I do and actually make a difference," Crangi told TODAY. "Each one of those bracelets is a dozen bullets that's no longer killing people. Each bracelet is a gun no longer killing people."
Thum has reached out to local city and police officials across the United States about getting guns from buyback programs and weapons released from evidence. So far, Liberty United has partnered with officials in Philadelphia, Syracuse, N.Y., and Newburgh, N.Y., and is looking to expand to more cities.

"The police have been incredibly helpful to us, helping us get into the communities where these kinds of things are happening to meet the people who are involved," Thum said. "We're willing to invest this time and our energy because if we can save one person's life, I think it's worth it."