During her years working in a bridal shop, and later owning her own store, Heather Stenlake realized all the brides she spoke to had the same exact question after trying on wedding gowns.
"Every one of them would say, 'How am I supposed to go to the bathroom in this?'" Stenlake, a mom of two in Pennsylvania's Poconos region, told TODAY. "And time after time, we just didn't know how to answer them."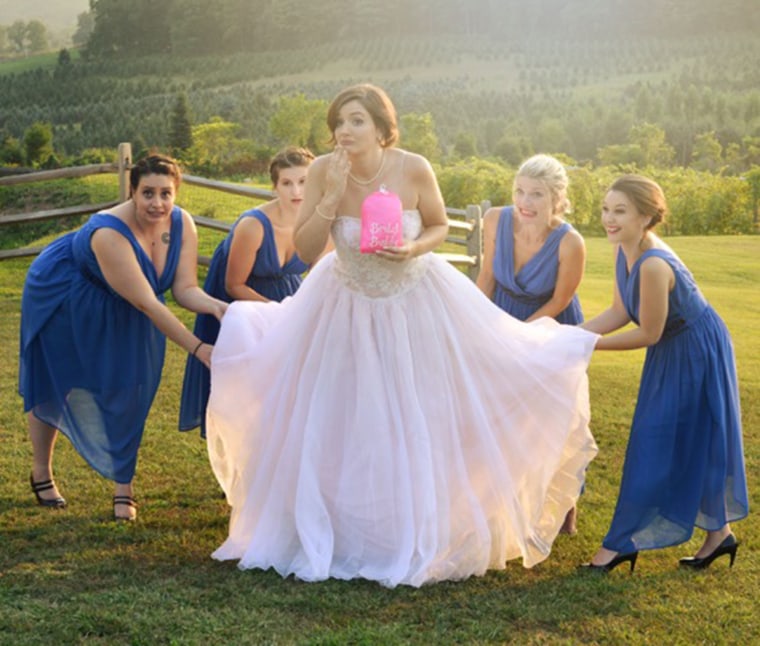 Sure, women can enlist help from bridesmaids to gather the multiple layers and several feet of tulle and lace and silk that make up so many wedding dresses, before squeezing into a bathroom stall, but Stenlake figured there had to be a better way for brides to do something as simple as use the restroom.
RELATED: America says 'I do!' Meet the winning couple of TODAY's Wedding
So she invented the Bridal Buddy, a simple slip women wear beneath their dresses that — thanks to convenient armholes and an elastic cord — allows brides to bag up their dresses so they can use the bathroom without worrying about dunking the dress in the toilet.
Stenlake, 38, actually came up with the idea in 2002, but she put it on the back burner for more than a decade.
RELATED: Want picture-perfect wedding hair? The 8 best styling tools under $50
"About a year and a half ago, I brought it back out and thought, it's time," she said. "I worked on the prototype. I had it sitting in a bag for years. I sewed it together, got the manufacturing, the patent pending, the trademark — all that took a lot of time."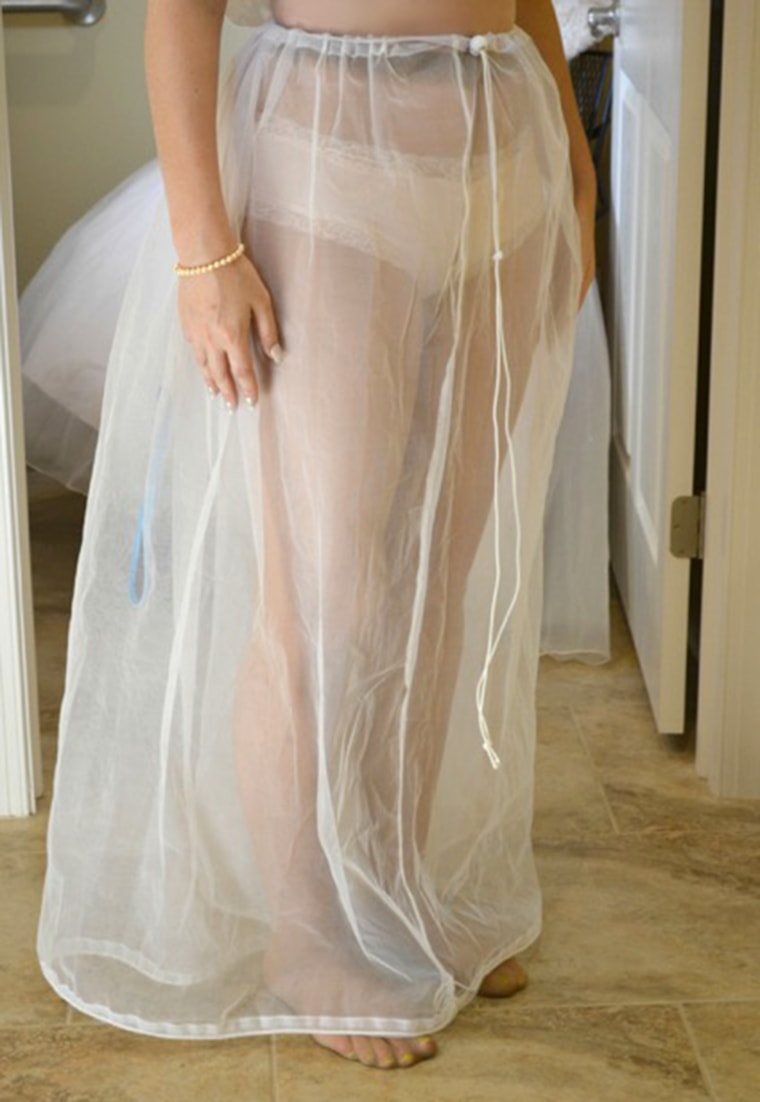 She launched the Bridal Buddy online at the beginning of this year and says she's sold about 500 so far.
The slips sell for $59.95.
RELATED: Getting married at a funeral home? More couples say 'I do' to new trend
Stenlake worked at a bridal shop for several years, bagging up dresses after brides tried them on, and for a while even had her own shop with her sister. Now she runs a business designing custom wedding invitations, but she suspects she'll soon have to devote more time to the Bridal Buddy, which has been a hit at recent bridal shows, she said.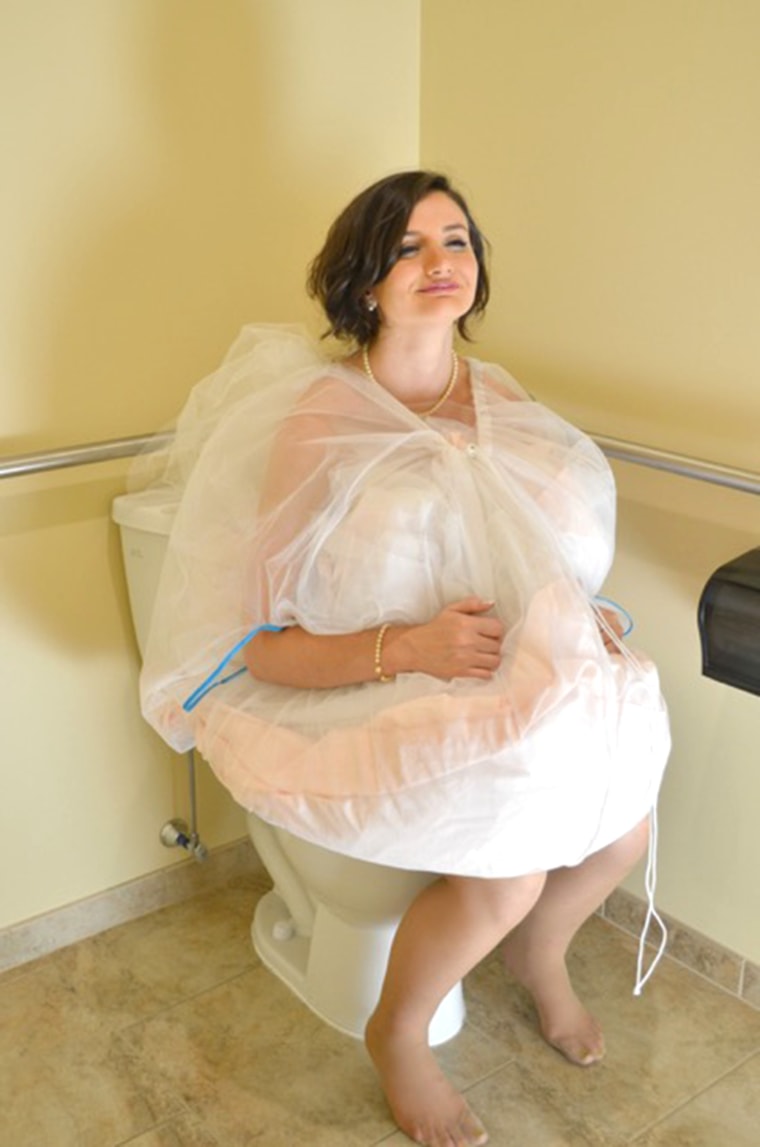 "When they see my model put her arms through the armholes, they just lose it," Stenlake said. "It's so funny. Their jaws drop and they clap."
"The most common comment I've heard is, 'You need to be on 'Shark Tank!''" she added. "They love it. The reaction is wonderful."