With only a few days left in the year, we decided to take a look back at all of the top beauty trends that went viral this year. Keep reading to see which ones we're hoping will stick around a little while longer.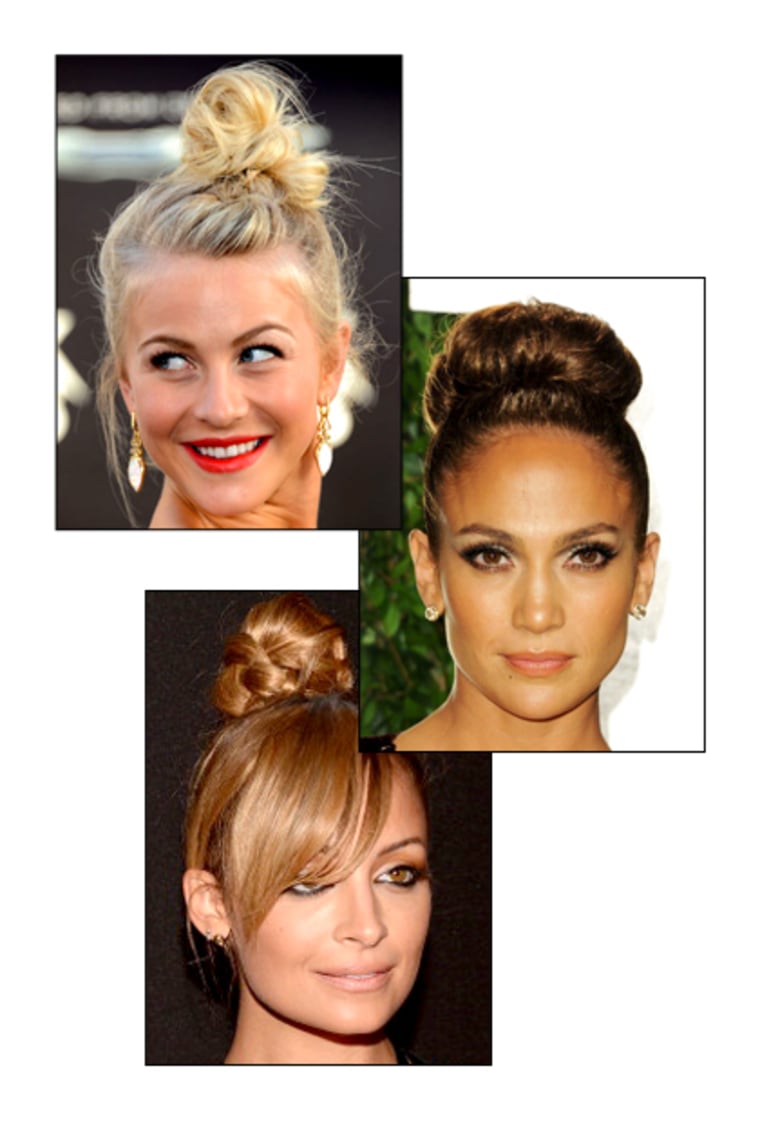 High bun
The top knot trend we all grew to love in 2011 continued to rule red carpets this year. But the 2012 style was more than just a simple twist. A-listers added braids, super-sized it, and even included wispy sideburns with the updo. But celebrities weren't the only ones to hop on the high bun bandwagon. Sock bun how-tos have dominated Pinterest boards and Tumblrs since early January. Needless to say, we think this is one trend that isn't going anywhere any time soon.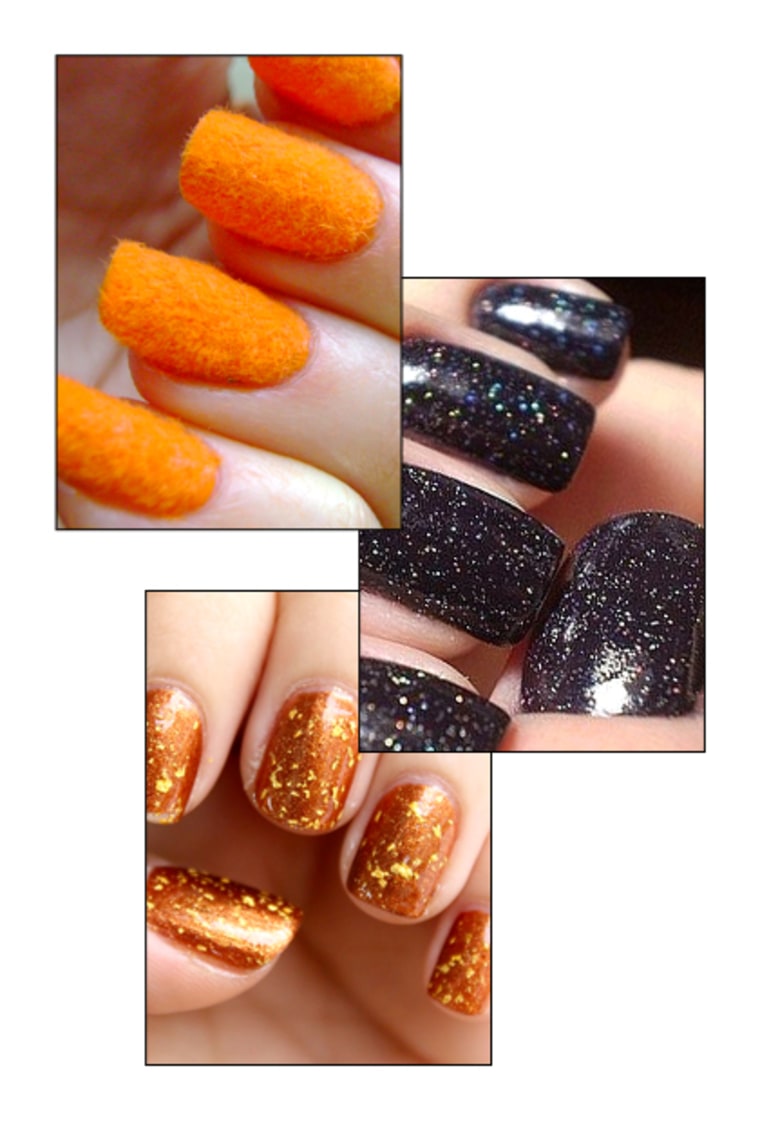 Textured nails
Fact: It is virtually impossible to log on to Pinterest and not see a nail art photo on your feed. While the level of DIY talent has skyrocketed in 2012, even more exciting is the unique polishes beauty companies have been rolling out. This year was filled with texture lacquers, such as rubber, velvet, diamonds, and yes, actual gold. We're guessing 2013 brings faux fur, denim, and maybe even pleather.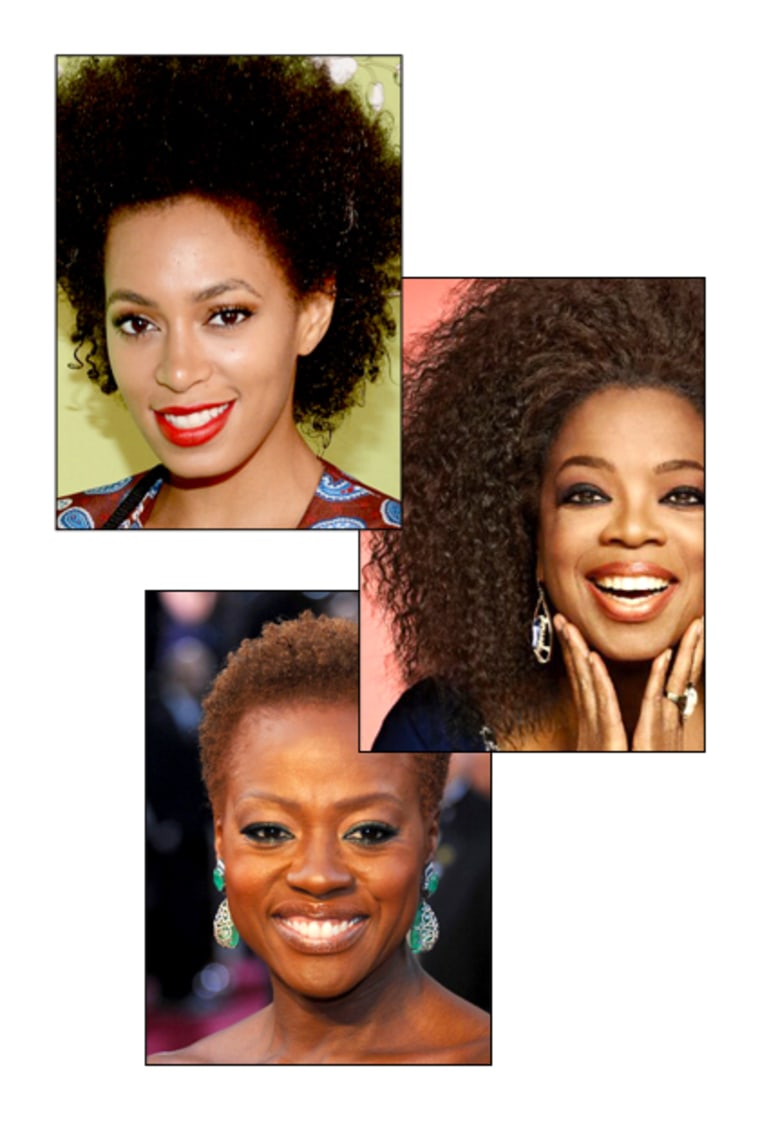 Natural hair
Natural hair hasn't had this much of a comeback since the '70s Afro. Celebritites like Solange Knowles and Viola Davis proudly showed off their chemical-free curls. And per usual with the big O, when Oprah joined the movement and flaunted her natural strands on the cover of her September issue, it officially became one of the biggest beauty trends of 2012.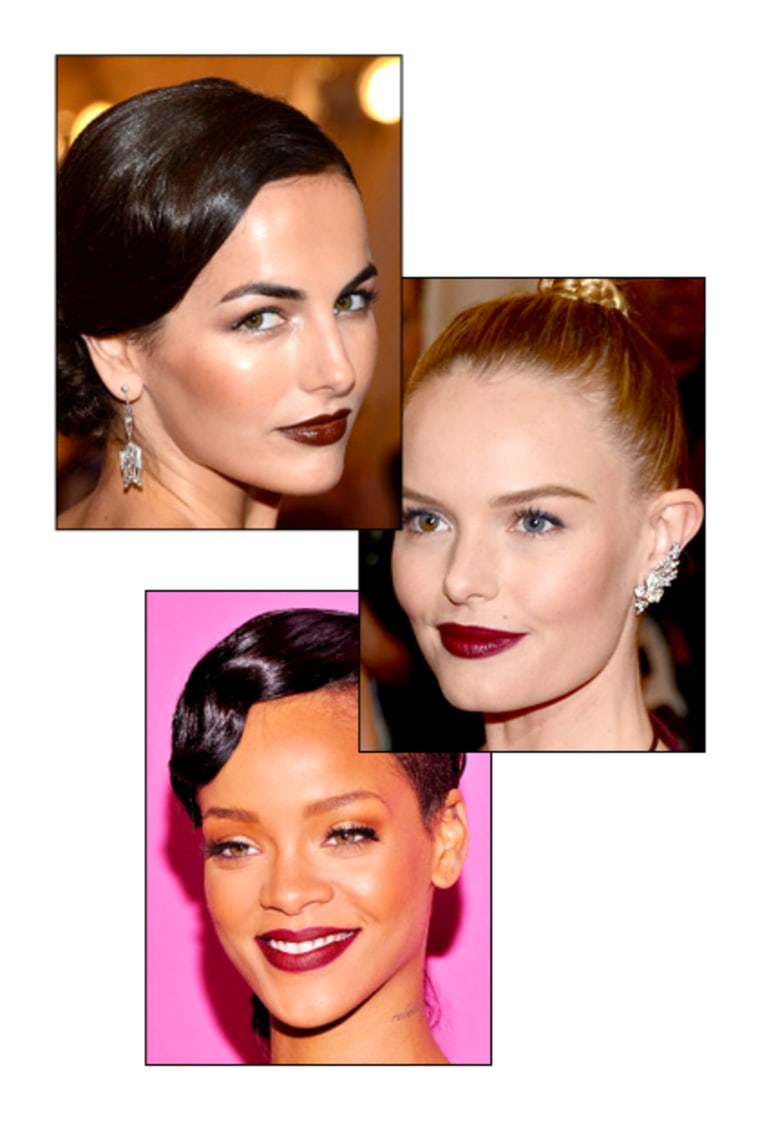 Dark lips
Raspberry lip hues have always been popular for autumn, but this year berry shades got a vampy update. Starting with the Met Gala in May, celebrity pouts were awash with deep plum tints and rich wine colors . True, cherry red will never go out of style, but it's refreshing to really dive in to a whole other color category ... at least until springtime.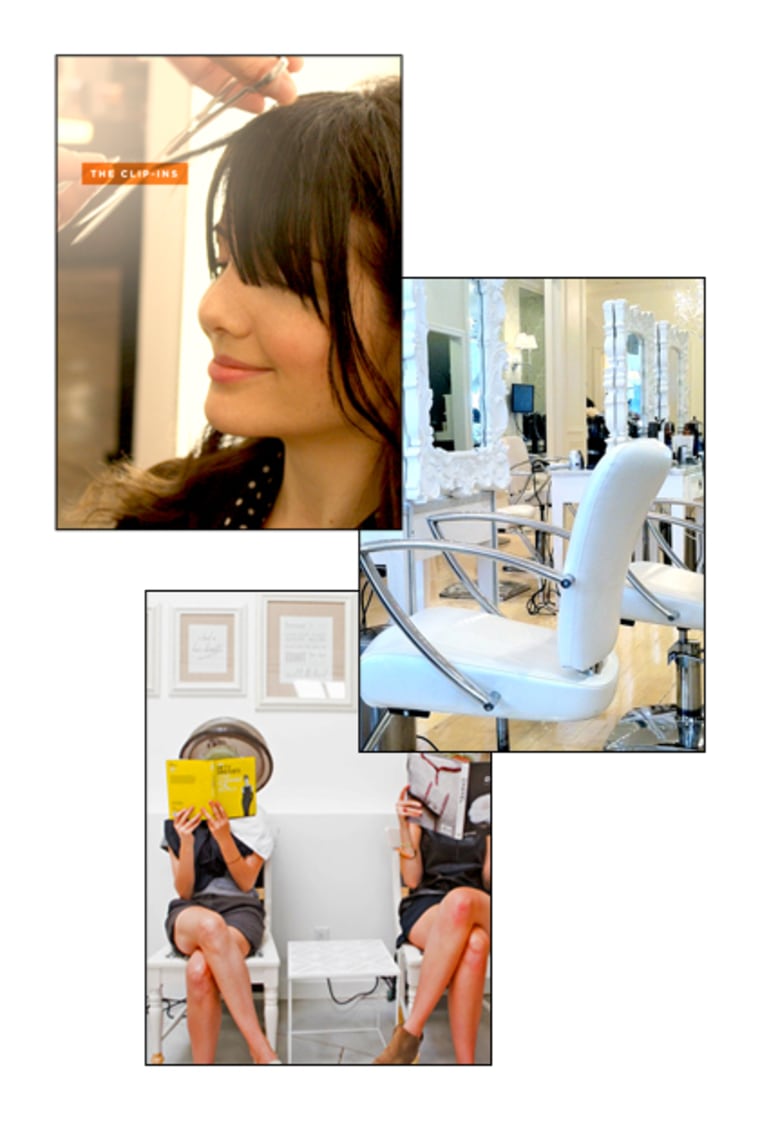 Specialty salons
Remember when the only thing on a salon menu was a wash, color, and a cut? How far we've come. Last year John Barrett opened the very first braid bar in New York City. Now, Butterfly Salon launched this genius bang bar; Miss Jessie's has set up a spot just for curly-haired gals; and L.A. salon The Broot is dedicated to all-natural hair treatments. With all of these specialty salons popping up like Starbucks, you won't ever have to DIY again.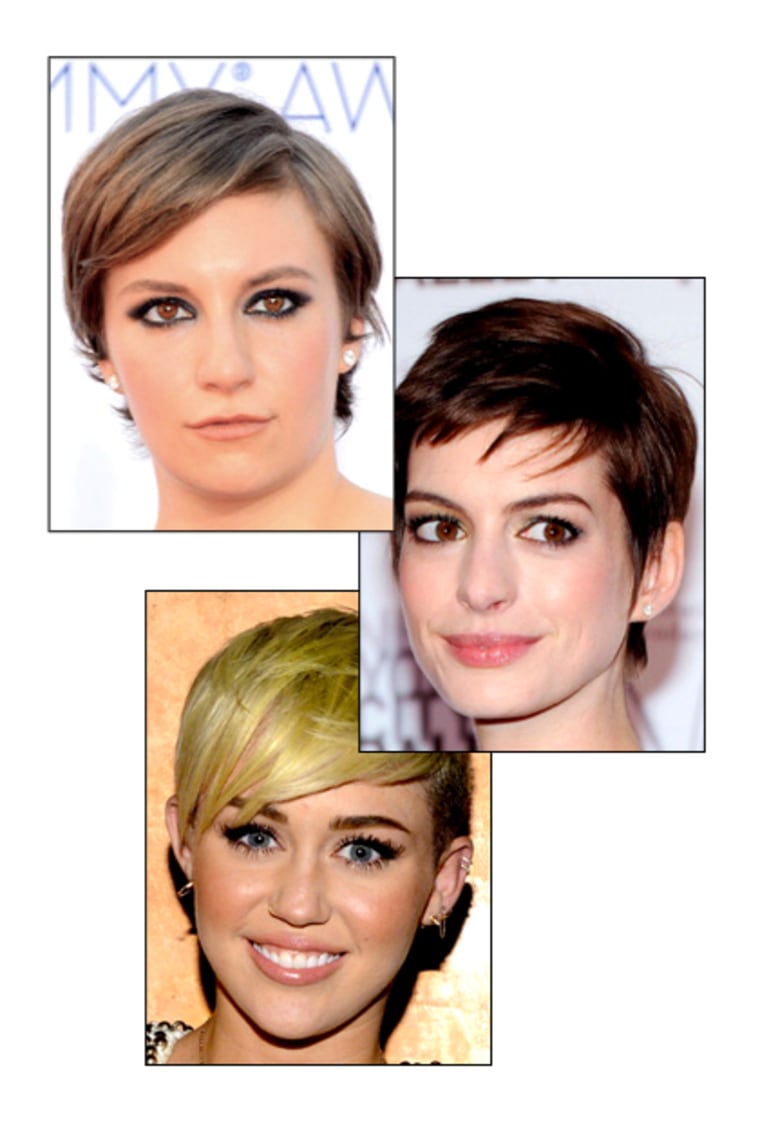 Super short cuts
Alright, the pixie isn't exactly specific to 2012. But this year we did see a lot of shocking cuts. After cropping off her hair for a film, Anne Hathaway has decided to keep the shorter style and who could forget Miley Cyrus' punk pixie?
What's going to be hot in 2013? According to Pantone, next year is all about emerald green. Keep reading to see our favorite green products.
More from Total Beauty:
Stocking Stuffers They'll Actually Be Excited For
Beauty Gift Sets So Pretty You Don't Need To Wrap 'Em