Paper magazine may have attempted to "break the Internet" by putting Kim Kardashian and her bare behind on a recent cover, but Anna Wintour offered up the naked truth about why she featured the reality star and husband Kanye West on Vogue back in April. And it wasn't about good taste, it seems.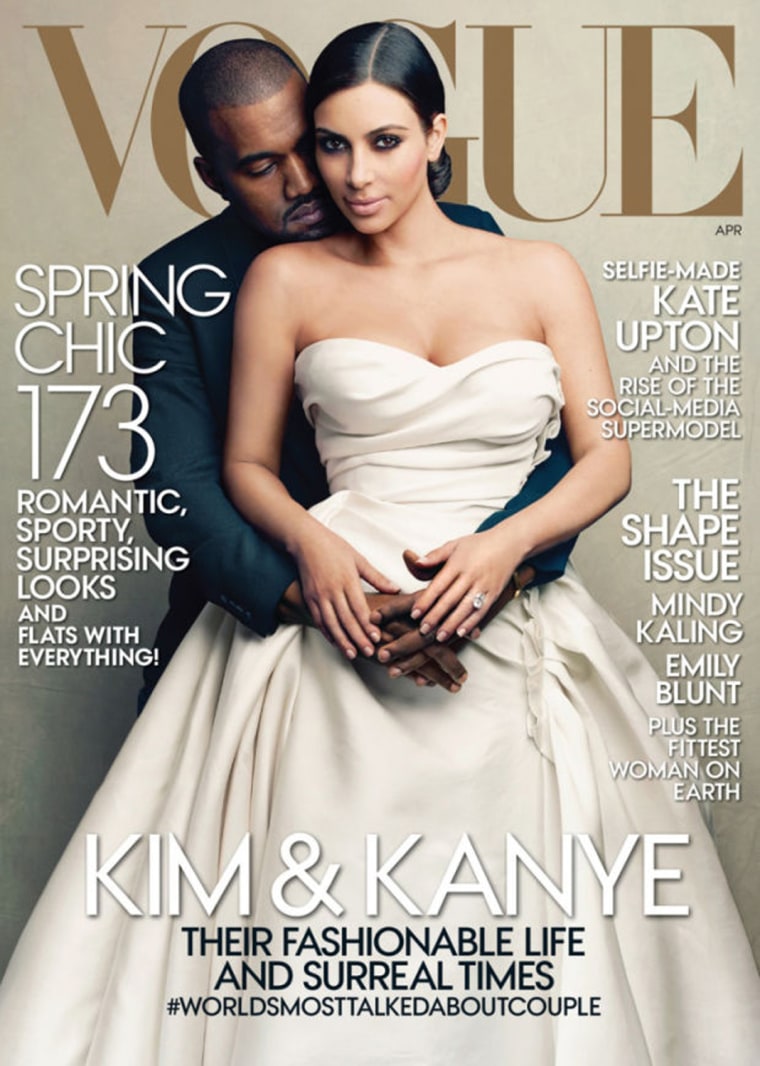 During a chat earlier this week at New York's Metropolitan Museum of Art, the Vogue editor addressed the controversy over featuring Kimye and "their fashionable life and surreal times." In Wintour's words:
"I see the role of Vogue to reflect what's going on in the culture. The first celebrity that I put on the cover of Vogue was Madonna, and that was considered completely controversial at the time, too. It's such a long time ago probably no one remembers, but she was a very controversial figure. Now she's part of the establishment. I think if we just remain deeply tasteful and just put deeply tasteful people on the cover, it would be a rather boring magazine! Nobody would talk about us. It's very important that people do talk about us. Going back to Estée Lauder's decision to make Kendall Jenner the face of Estée Lauder. What a fantastic decision that was! They have a wonderful brand that's very traditionally American, and they decided they want to shake it up and reach a different audience. Now and again one has to do things like that. I think it's part of the excitement and part of being a journalist. I hope another Kim Kardashian comes along this year!"
You'll remember how the cover went over in certain circles back when it was revealed. Other mag editors squawked, celebs made fun and some even threatened to cancel their subscriptions. 
Being on the cover was a "dream come true!!!" for Kardashian back in March, she tweeted. There were six Gs in her O M GGGGGG, after all.
So far this week, neither Kim nor Kanye has addressed not being "deeply tasteful." But during a session of Pop Fix on TODAY on Wednesday, the anchors weighed in on this and other issues.
"There's tasteful, and then there's deeply tasteful," Al Roker noted. And, with his voice lowering, "then there's subterranean tasteful."
Follow Kurt Schlosser on Google+