"Girls" fans will say goodbye to Marnie and the rest of the gang when the series comes to an end this spring, but for star Allison Williams, Marnie is already behind her.
And so is her hair color!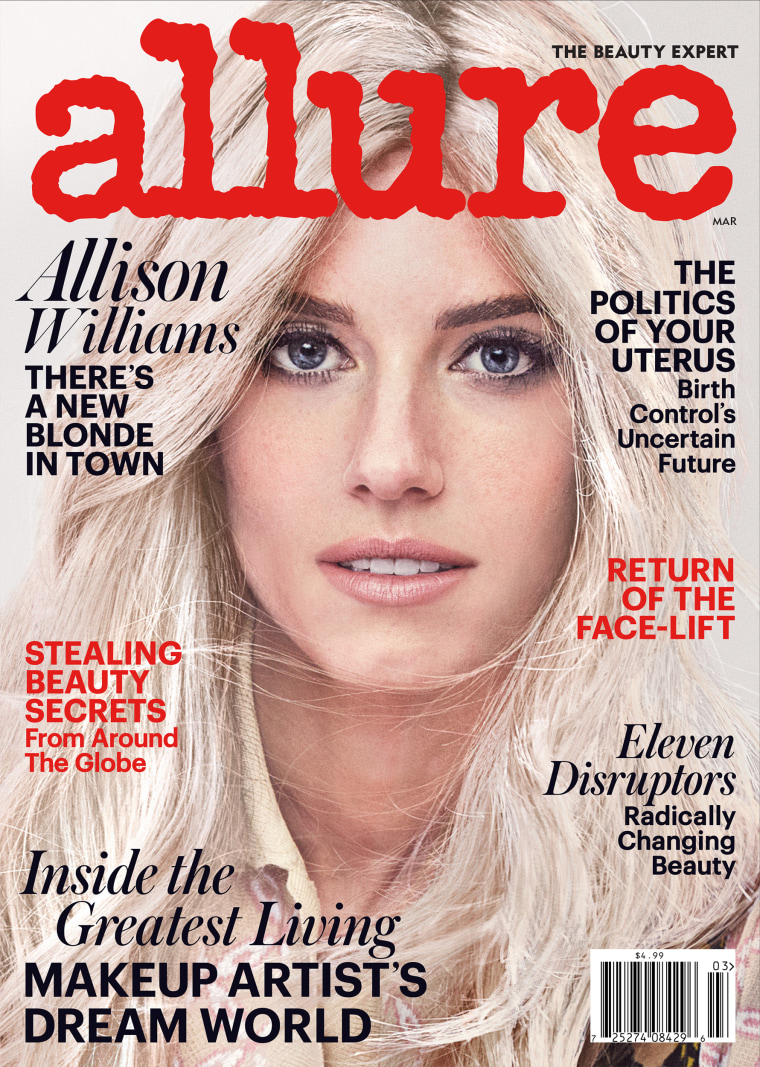 With filming for the HBO dramedy over, Williams went for a new bold-and-blond look for the March cover of Allure — and she's barely recognizable.
A peek of dark roots transition to an almost platinum shade in the magazine pics, with a few low-lights adding some depth. In short, it looks amazing.
WATCH: Allison Williams talks new movie, her marriage on 'Girls,' and in real life
"I like it," the actress told Allure of her transformation. "It feels like it is just a new twist on the same old me. It's just hair! But it's fun."
And it's a big departure from her normally dark locks.
"Maybe I'll become this gorgeous bombshell vixen," she continued. "Or maybe I'll still just be the adult-spelling-bee spirit I've always been. I bet people won't recognize me, and that's gonna be a fun reveal with my friends."
RELATED: Allison Williams debuts new haircut with wispy bangs
She already had fun revealing it to her followers on Instagram, where her new cool color looks a little warmer "IRL."
Follow Ree Hines on Twitter.