The Shop TODAY Beauty Awards have officially dropped. Spanning categories from skin care to hair care to makeup and body products, 74 TODAY staffers reviewed more than 450 products to come up with our list of award winners across 36 categories. (See the full list here!) Among those categories is rightfully body care.
From foaming body wash to self-tanning lotions, your body will thank you using these must-haves in your routine. Keep reading to find out who our trusty team of reviewers, beauty experts and dermatologists chose as winning products, or use the menu below to click to a specific category.
Shop TODAY Beauty Awards: Best body products 2023
Body washes | Body Moisturizers | Body oils | Body exfoliants | Self-tanners
Best body washes
Award: Best Moisturizing Body Wash | Skin type: Dry Skin
Made from a blend of cupuacu butter, coconut and açaí oils, this body wash from Sol de Janeiro received high praise from all our testers. If you're a fan of their popular Bum Bum Cream, you'll be happy to know associate social media editor Dani Musacchio noted, "This product smells amazing, like caramel and coconuts. It has the same exact scent as the brand's Bum Bum cream." While this body wash is at a higher price point, all of our reviewers noted that each bottle would surely last them a while.
Award: Best Foaming Body Wash | Skin type: Dry Skin
If bubbles are your best friend, you'll love this soapy suds body wash from bliss. "I love the abundance of suds for just one pump of wash. It leaves you feeling refreshed and clean. A little goes a long way," said talent assistant and researcher Jacqueline Agnolet.
Award: Best 2-in-1 Face and Body Wash | Skin type: Dry Skin
Save time and money with this 2-in-1 cleanser from drug store favorite brand Eucerin. If you struggle with body acne, this is the product for you! "I also have seen improvement in some of my body acne (especially on my arms) while using, which is a huge plus," said editorial assistant Lauren Biggerstaff.
However, if textures are a make or break for you it's important to highlight that senior social media editor Kate McCarthy noted, "the texture was a jelly like consistency which was smooth, and while I prefer a creamier consistency, I actually did enjoy this."
Award: Best Budget Body Wash | Skin type: Dry Skin
Coming in under $10, this body wash from Cetaphil really wowed our reviewers with words like "affordable, amazing and favorite" appearing in all reviews. If you really want a product that will last a lifetime and not break the bank, this is for you. "It smelled super lovely and the container was super big so you get a lot of product for what you spend," said commerce photo editor Kara Birnbaum.
Best body moisturizers
Award: Best Overall Body Moisturizer | Skin type: Dry Skin
Made with shea butter, glycerin and niacinamide, this moisturizer is was a lifesaver for senior editor Elena Nicolaou. "I suffer from chronic dry skin. We're talking … scabbing and peeling and itchy dry skin. This cream actually managed to give me normal people skin for a while. I used it on my face and hands in addition to my body. It felt luxurious. And so inexpensive!" What more do we really need to say?
Award: Best Eczema Relief Body Moisturizer | Skin type: Dry Skin
Receiving an almost perfect 10/10 from our reviewers who struggle with eczema, this product is the real deal. Containing 7 nourishing moisturizers, 3 vitamins and 2% colloidal oatmeal, editorial assistant Lauren Biggerstaff noted in her review, "I have both psoriasis and eczema, and it helped soothe and moisturize some of the patches on my legs. Plus, it went on smoothly after the shower, which is something some of my old lotions never seemed to do. I also liked how thick it was without feeling tacky or heavy."
Award: Best Exfoliating Body Moisturizer | Skin type: Dry Skin
Our reviewers loved this gentle exfoliator from AmLactin noting that it had a "great consistency" and "feels very nice going on." Additionally, this product is shown to help smooth areas of dry skin often associated with Keratosis Pilaris.
While the summer season is rapidly approaching, our reviewers noted that while this cream was "heavy enough to help with winter skin" it might be too thick for a summer lotion.
Award: Best Firming Body Moisturizer | Skin type: Anti-Aging
Like the body wash, this moisturizer from Sol de Janeiro had our reviewers hooked from the very beginning. SEO writer Jannely Espinal even went as far as saying, "It's my favorite thing to use after showering because the skin feels hydrated and soft. Also, I love the heavy texture of the cream which only requires the size of a dime to spread evenly."
Award: Best Budget Body Moisturizer | Skin type: Dry Skin
If your skin needs a little extra love, look no further than this advanced repair cream from Eucerin. This product received no negative feedback and nothing but praise from our reviewers. Commerce photo editor Vivian Le said, "My heels get super dry and rough in the winter, but this product helped save them basically overnight. It also doesn't feel to sticky and I used it basically every evening before going to bed."
Best body oils
Award: Best Overall Body Oil | Skin type: All Skin
This unique body gloss is a true multitasker by hydrating, brightening and giving your skin a natural glow all in one fell swoop. Our reviewers noted that it was "featherweight" and wasn't too "oily" like other body oils can be.
Award: Best Budget Body Oil | Skin type: All Skin
While stretch marks and scars are a natural part of life, this oil aims to minimize their appearance. SEO manager Sarah Anderson said, "I had developed some serious stretch marks during my pregnancy, and this seemed to help them heal and tighten my belly skin even after just one use. I wish I had tried to use it during my pregnancy, but am glad that I found it right after."
However, Dr. Macrene Alexiades noted, "The ingredients in this product that smoothen the skin are paraffin wax and oils. This would not work for acne-prone or oily skin so those individuals should avoid this product. This would work for who need or want an "occlusive" moisturizer, namely those with very dry or mature skin."
Best body exfoliants
Award: Best Body Scrub | Skin type: All Skin
Receiving a perfect score from our reviewers, we have nothing bad to say about this product. As a matter of fact, executive assistant and researcher Jacqueline Agnolet boldly said, "This is my desert island pick and I want to shout it from the mountaintops! I consider myself a scrub aficionado – I've used expensive and not so expensive, and this is by far, hands down the ultimate scrub."
If you need more convincing (we're not sure you really do), Dr. Macrene Alexiades said, "This is an affordable shea butter-based body scrub which would be good for dry or eczema prone skin. Several of the recipes also contain evening primrose oil which is especially good for eczema."
Award: Best Post-Shower Scrub | Skin type: All Skin
If you're in need of a beach vacation but can't slip away quite yet, this coconut body scrub could give you a tiny taste of relaxation. However, if you're worried that the scent might be too much for you, commerce insights associate Anna Yang noted, "I liked that the smell wasn't overpowering/too strong and didn't linger on my body afterwards."
Best self tanners
Award: Best Gradual Self Tanner
If you're new to self-tanning, this lotion is a great starting point. Made with clean ingredients like aloe vera and green tea leaf extract, this gradual tanner won't leave you with streaky and orange skin. Assistant partnerships editor Lauren Witonsky has tried many tanners and said, "I've never had a lotion give me such a nice color, almost as dark as a [traditional mousse tanner]. I don't have to use a mitt to apply or shower it off before wearing it out since it's a regular white lotion."
Award: Best Overall Self Tanner
If you'd rather use a traditional mousse self-tanner, this is your best bet! Unlike a lotion, this mousse will give you a golden tint right away. Our reviewers loved that it gave a "dark tan in a short amount of time" and "didn't make me look orange." Better yet, this mousse lasts 10 days with even fade.
Has your product been featured?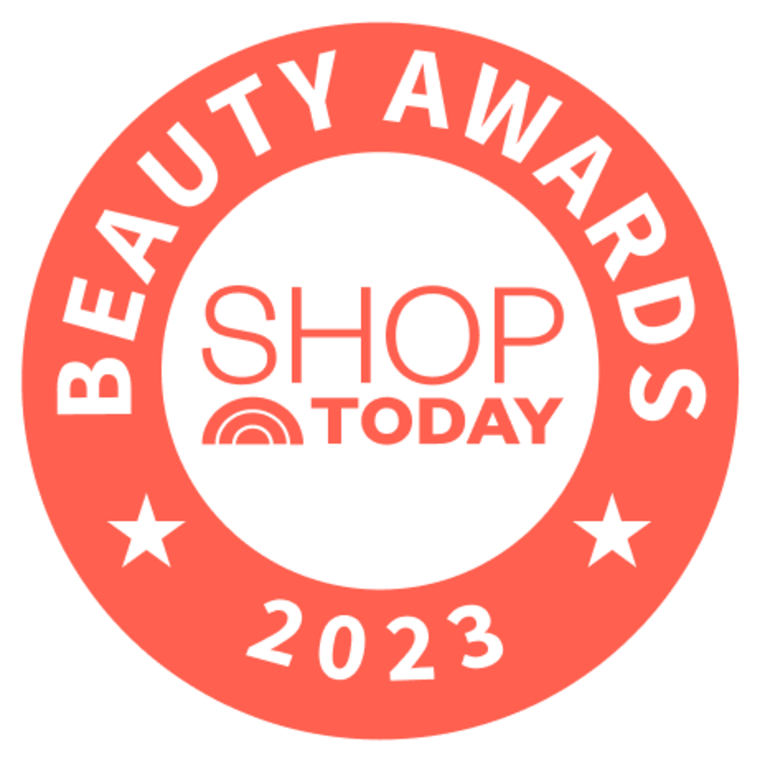 Shop TODAY is editorially independent and our team of editors and writers work hard to pick the best products to share with our readers and viewers. We may license our logo to brands or products that have been featured on Shop TODAY. Click here if you're interested in licensing your inclusion in Shop TODAY content or to learn more from our licensing partner, Wrights Media.