I knew the second I hired movers that my current duvet cover would not be accompanying me to my new address. I'm a duvet girlie: I've always liked being able to change them out based on my mood, and not to mention, they're so much easier to wash than a heavy comforter. But after my current duvet cover ripped, moving was the perfect opportunity to bid adieu to my sad sleep sack in favor of something new.
I turned to Amazon in search of a duvet cover with strong reviews. While I'd love to have unblemished bedding that looks freshly laundered and ironed, the reality of my life is that my bed is more bounce house than sleep haven, thanks to the constant the jumps and thumps of my 5-year-old child and 3-year old Golden Retriever. So a key search parameter was that the cover couldn't require any dry cleaning or special washing needs; just a simple throw-it-in-the-machine and toss it over the down duvet. Another element I needed: easy closures. (Read: no. more. buttons).
It didn't take long to find something that fit the bill. The hardest part about making the purchase was deciding between 19 gorgeous colors (I even had to enlist the help of a coworker to decide).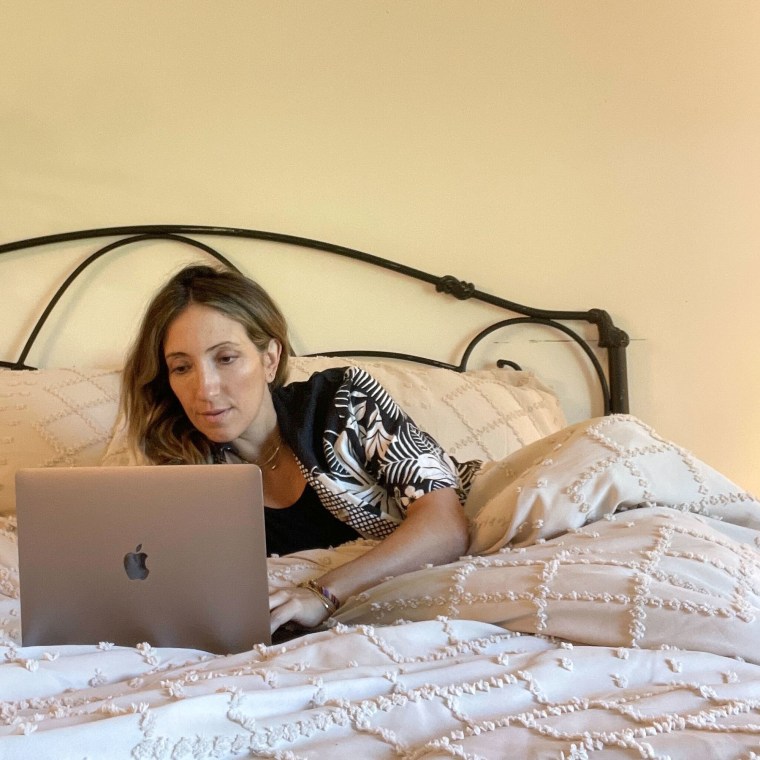 Washing the duvet
The first thing I did when I opened the set was toss it into the wash. The instructions said to "wash separately in cold water on a gentle cycle and tumble or line dry low," so I went by the book. To my surprise, it came out in great shape, almost as though it had already been ironed on the top-side.
How to fasten the duvet cover
This was the real test. Would it require the usual push-and-pull to negotiate the corners of the duvet into their correct places in the cover? How long would it take to fasten? Since the top side of the duvet has embroidery and the underside is plain, it makes it super easy to lay it down correctly: fancy designs on top, plain side on bottom, zipper at the base. I wiggled the comforter into the duvet and it was done.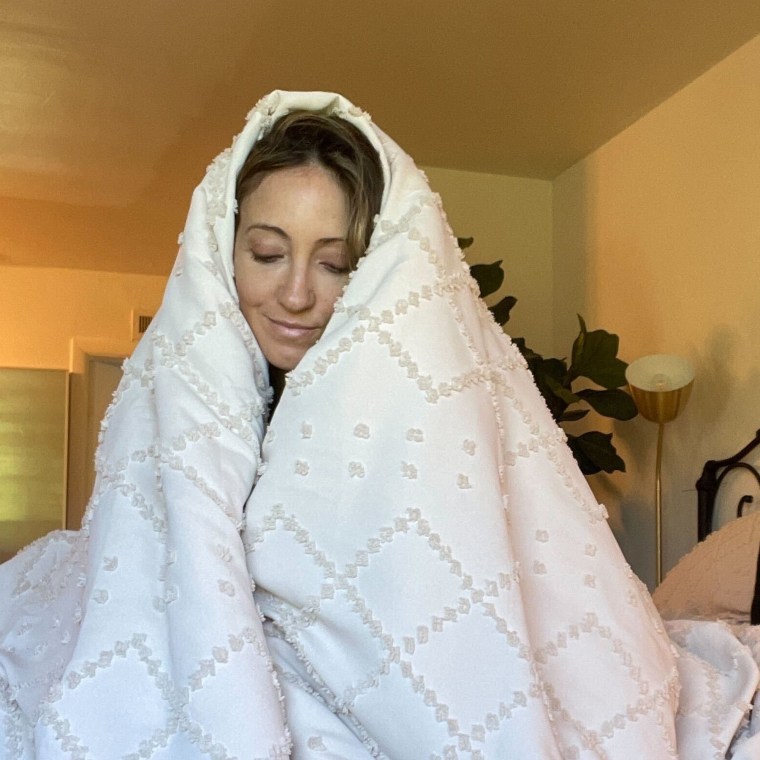 Is the duvet cover soft?
The duvet is made of polyester, which is known for being a soft material, and I'm happy to report that the duvet certainly held up in the soft and smooth department. I have a California King bed and as soon as I toss the duvet on I feel like there's a hotel room-quality bed waiting for me to plop down and enjoy it.
Having previously spent hundreds on a duvet cover, I can smile now knowing that I've truly found the best — and easiest to fasten — one out there for a fraction of the cost.