If locating the right pan, spice container or lid in your kitchen has become less about cooking and more like a game of hide and seek, it might be time to update your organization and storage options. Thankfully, we found some items that truly work and instantly bring kitchen clutter under control.
From spice racks to a lid organizer for pots, here are 14 items that will make your life in the kitchen much easier and a lot more organized.
1. 18-jar acacia wood spice rack, $49.95, Crate and Barrel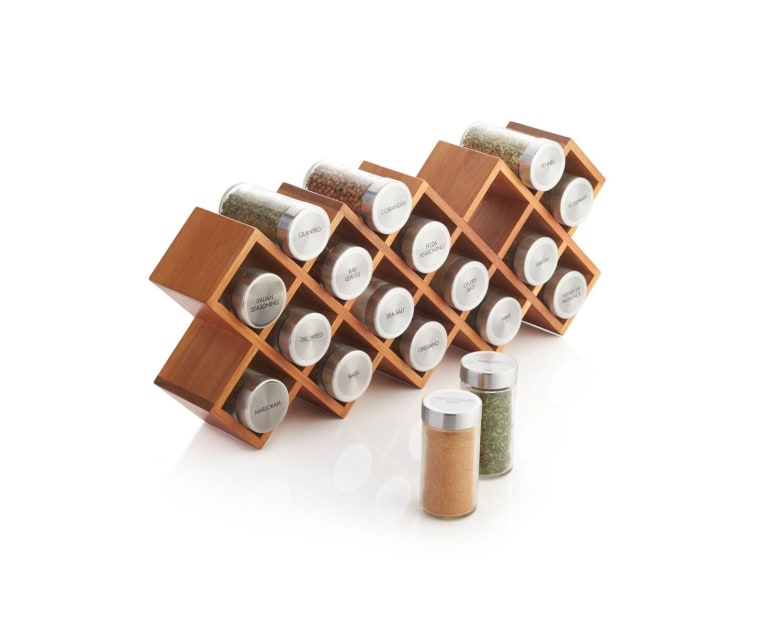 This spice rack holds 18 glass jars and can stand on its own, be mounted on the wall, or place in a drawer. Hello, more counter space!
2. 6-basket over-the-door organizer, $34.99, Bed Bath & Beyond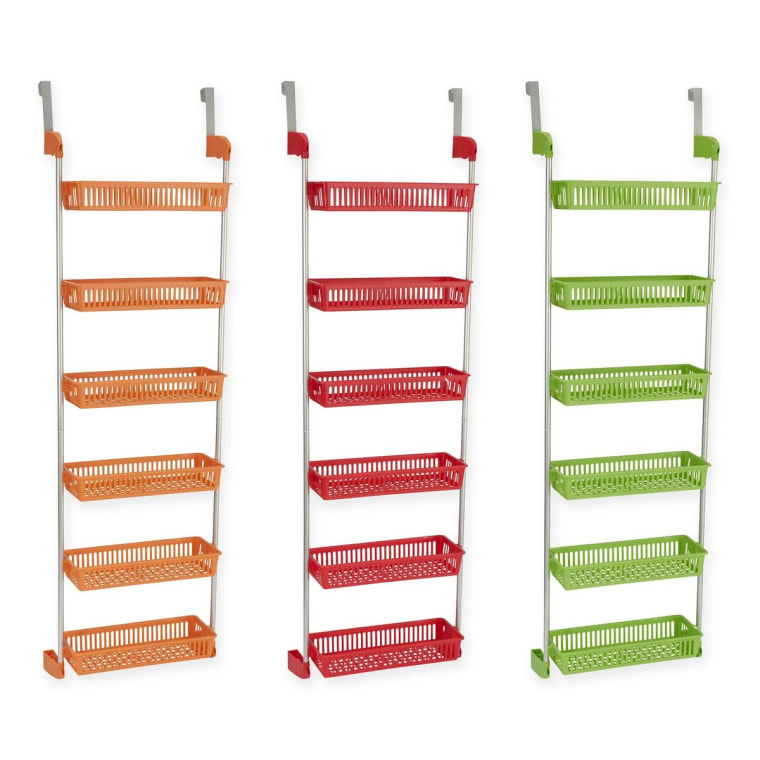 This colorful organizer has 6 basket that holds all of your kitchen or bathroom accessories. It assembles easily by fitting together with simple snap locks.
3. Pot lid organizer in stainless steel, $5.99, Ikea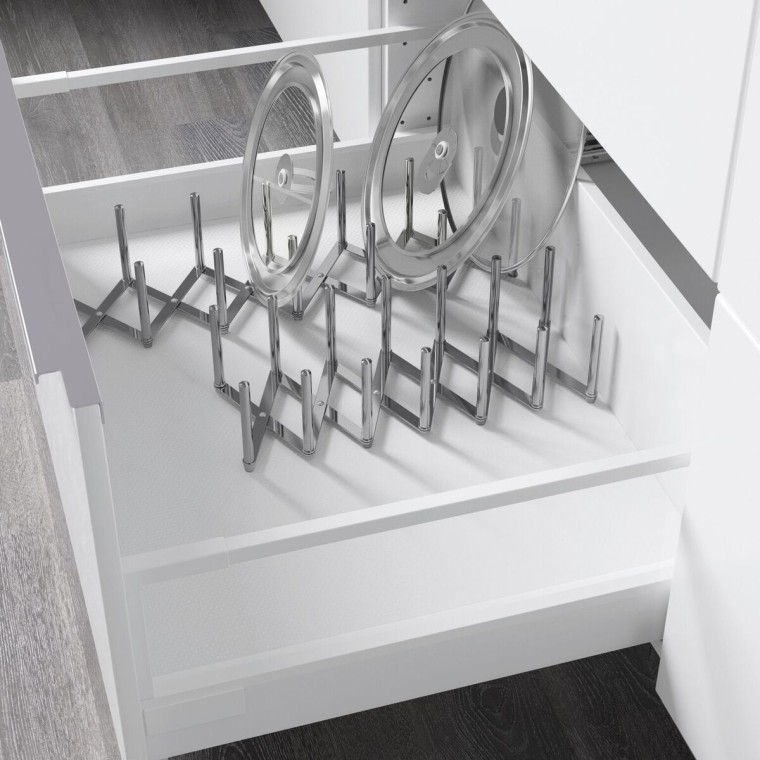 With this pot lid organizer, there's no need to throw all your lids into a random drawer. You can adjust the length of this organizer based on what you're storing. So smart!
4. The MaidPro mesh house cleaning tote, $16.99, Great Useful Stuff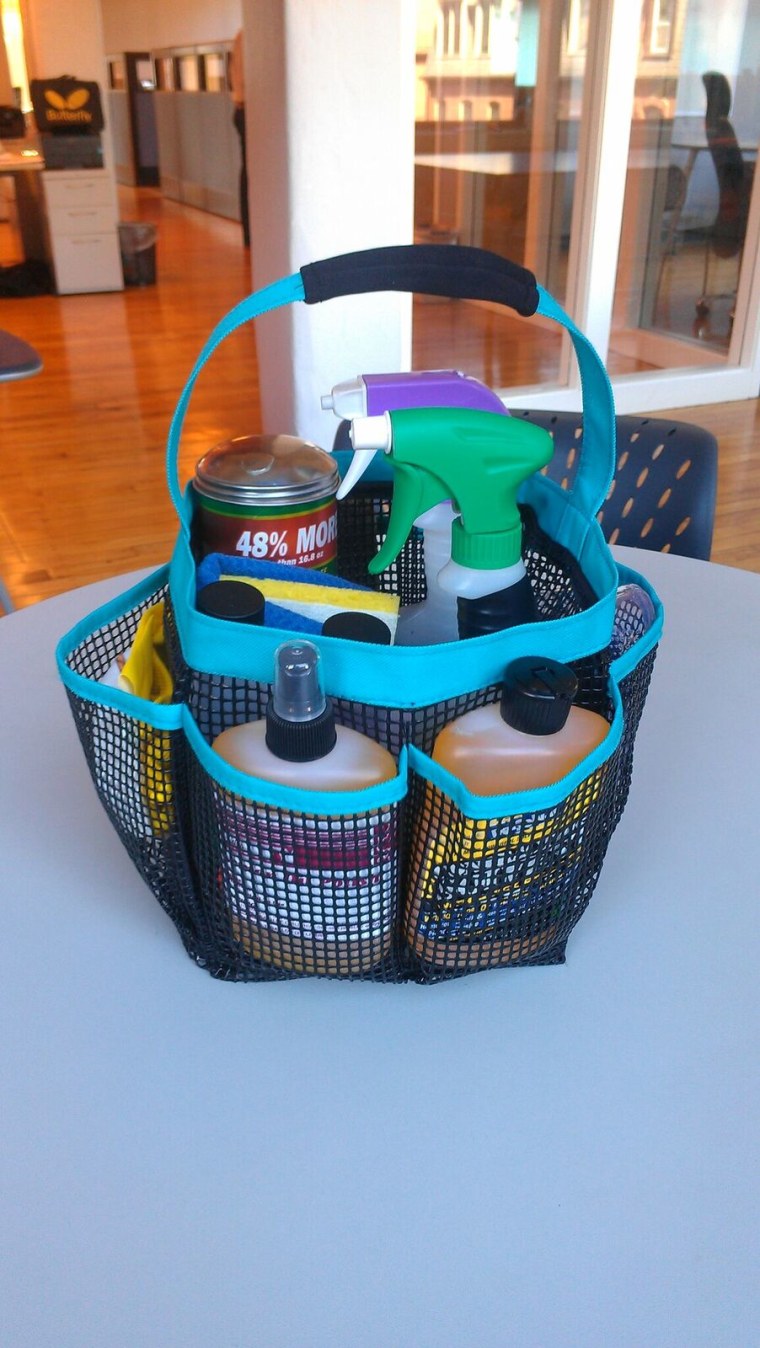 This waterproof and washable mesh tote makes storing and lugging all of your kitchen cleaning products effortless.
5. Le Chef Bamboo storage organizer, $42.29, Overstock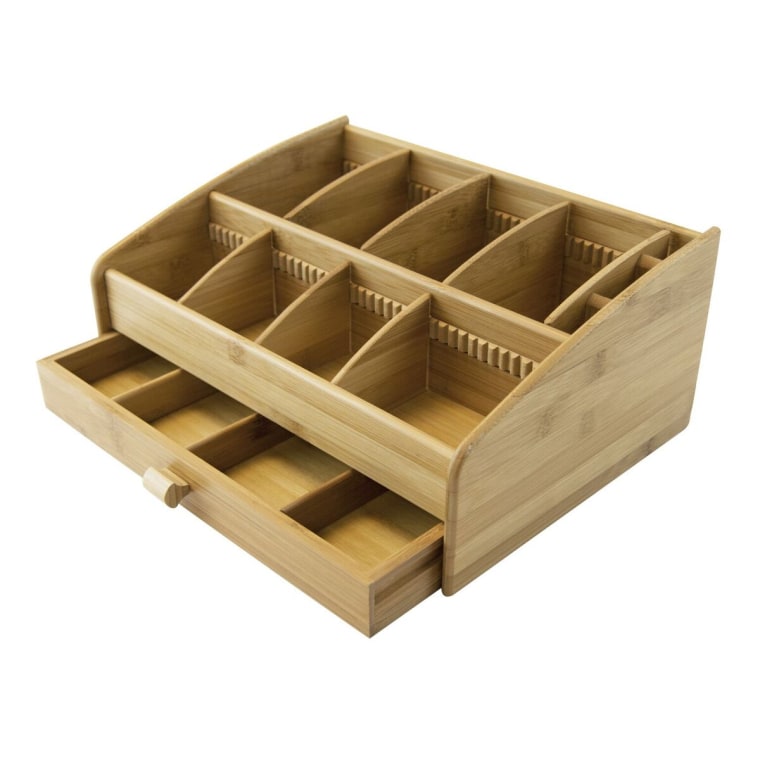 Store this in a cabinet to hold tea bags and other smaller kitchen items and accessories.
6. Schmidt Brothers acacia 18-inch magnetic cutlery wall bar, $49.99, Bed Bath & Beyond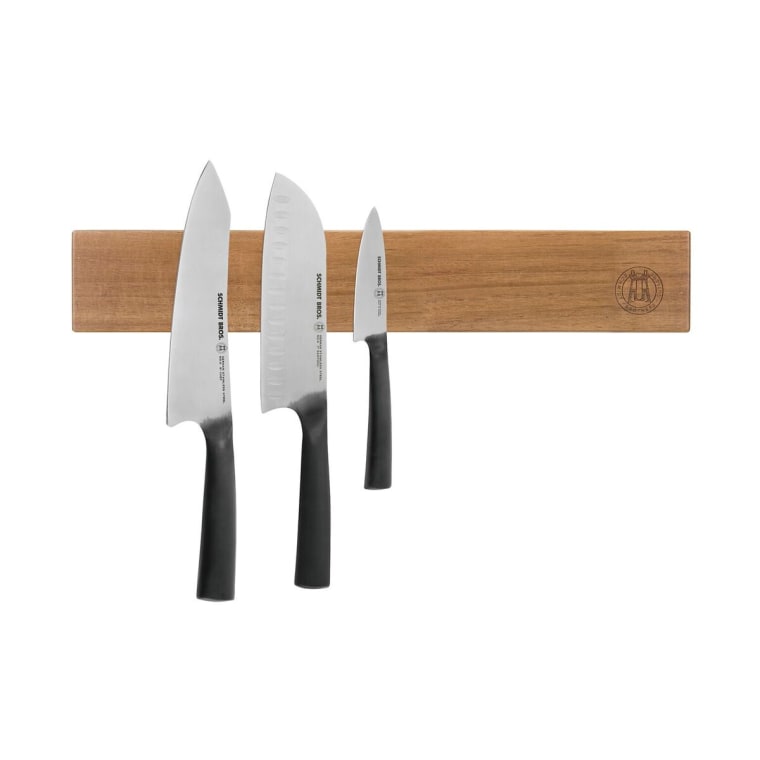 This magnetic wall bar holds your kitchen knives and frees up drawer and counter space.
7. Kitchen Appliance rolling drawer, $39.99, The Container Store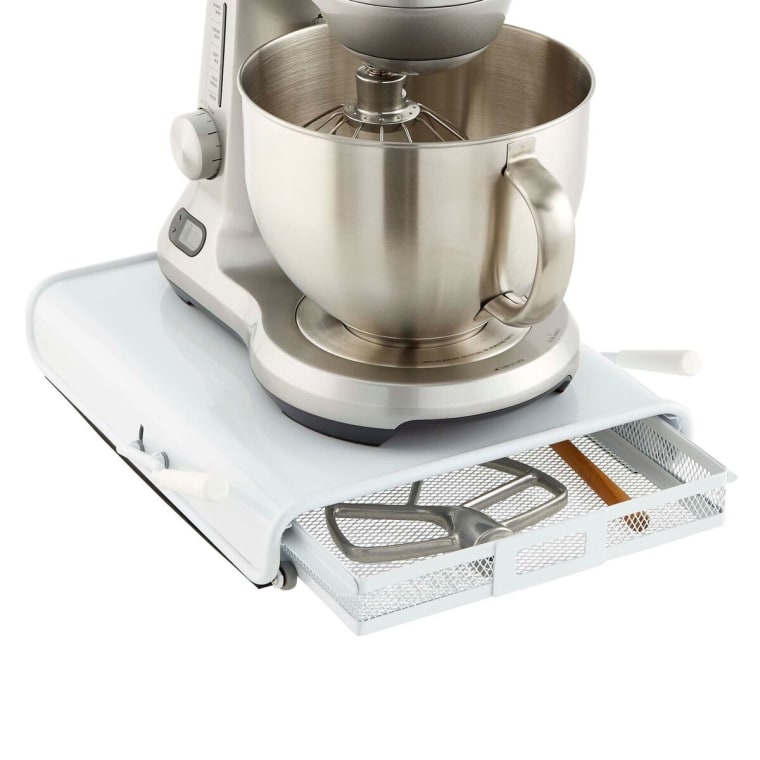 This product not only holds a mixer, juicer or food processor but it also has a slide-out drawer to store spatulas, spoons, coffee pods or filters.
8. Kohler Chrome kitchen sink utility rack, $24.99, The Container Store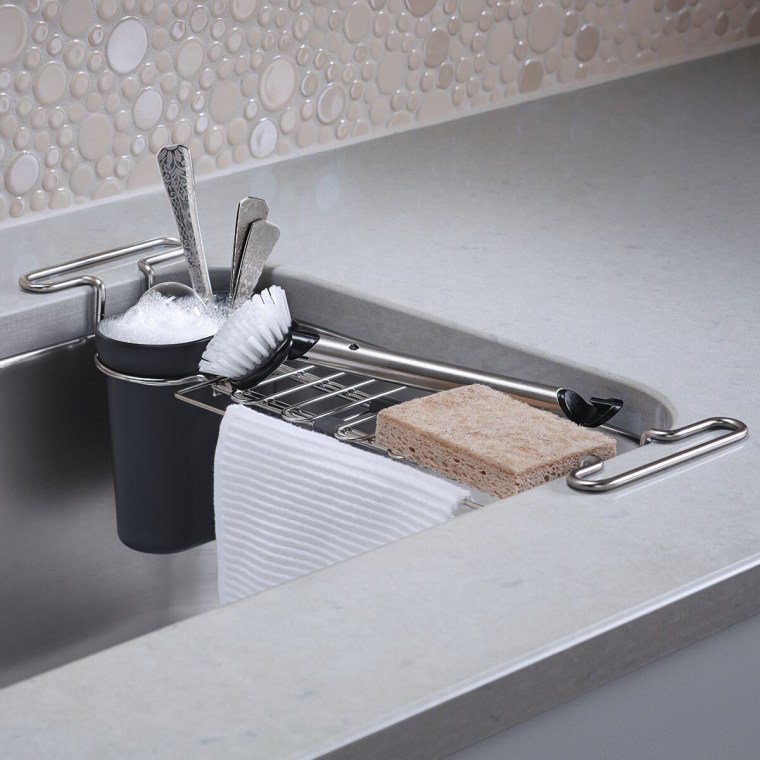 Use this product as a drying rack for dirty dishes and utensils, as well as a dish cloth and sponge.
9. Madesmart 2-tier white lazy Susan, $9.99, The Container Store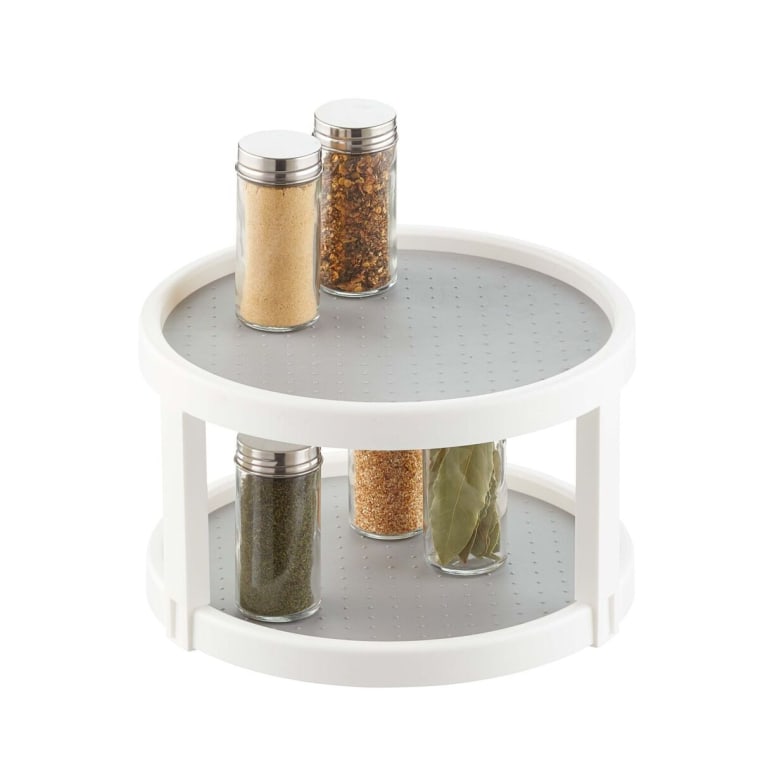 This 2-leveled storage space is perfect to keep on a kitchen counter for spices or in the refrigerator for condiments.
10. Gold wire 2-tier spice rack, $12.99, World Market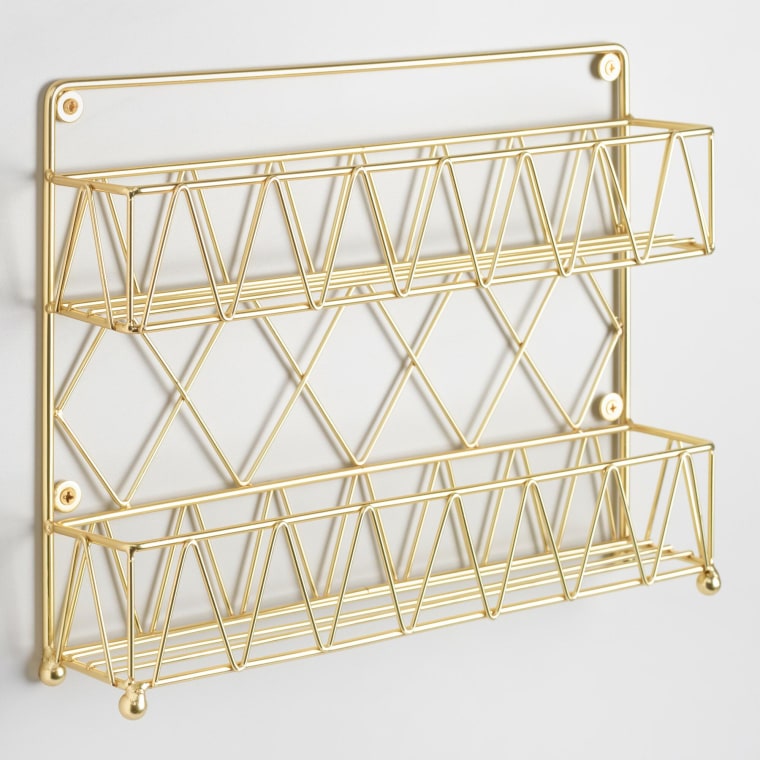 This gold-wired rack is a chic way to display your favorite cooking spices.
11. RISATORP wire basket in white, $12.99, Ikea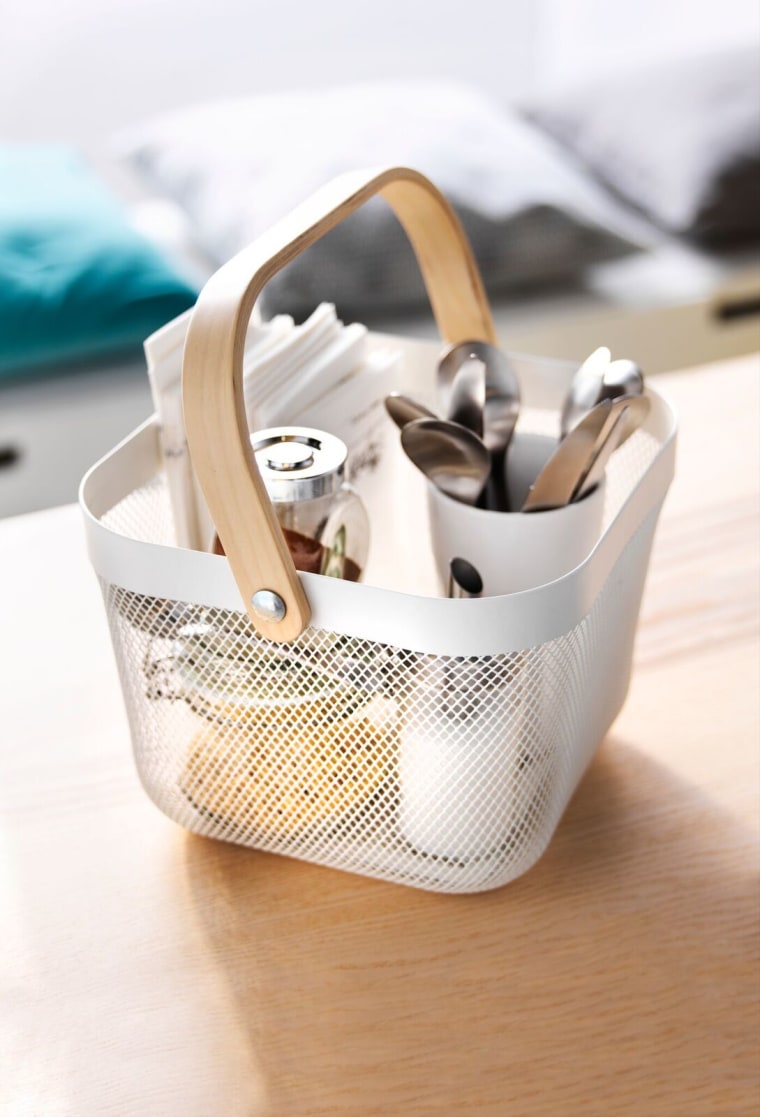 A tisket a tasket ... this white basket gives you easy access to your fruit and vegetables.
12. GRUNDTAL dish drainer in stainless steel, $26.99, Ikea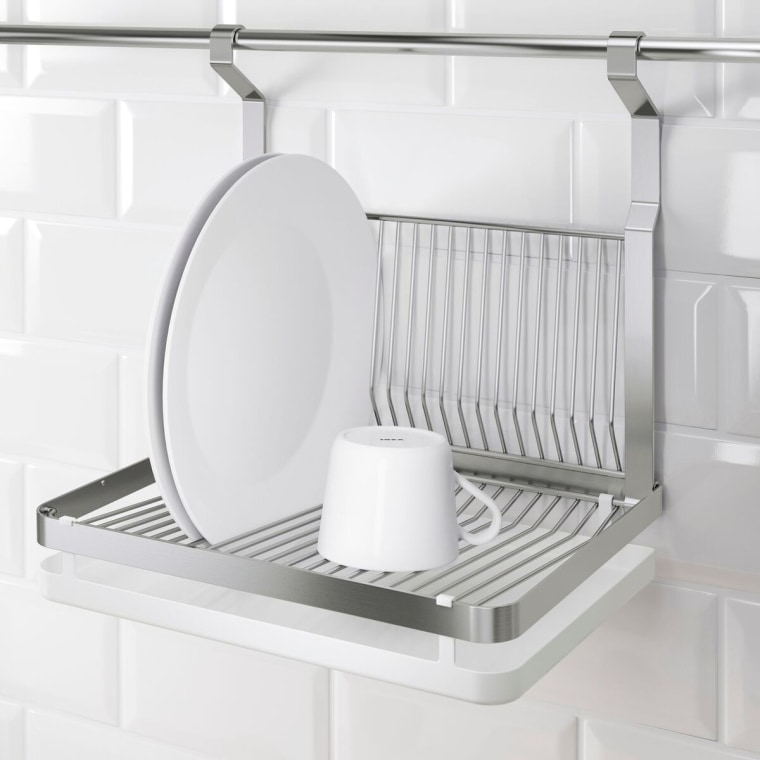 Hang this dish drainer up on a rail to free up some more countertop in the kitchen
13. VARIERA utensil and knife tray in bamboo, $21.99, Ikea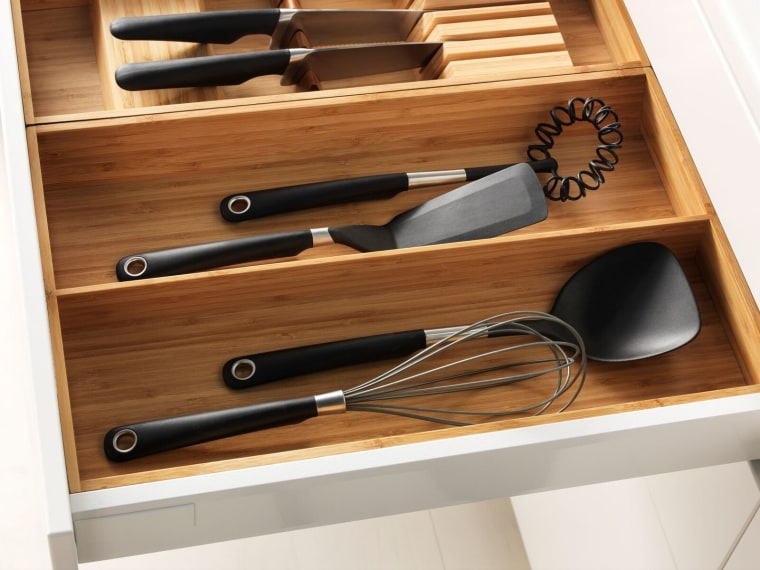 Easy to clean an ddrable, this bamboo tray helps store all of your kitchen utensils and knives.
14. Steel & wood magnetic refrigerator rack, $48, Food52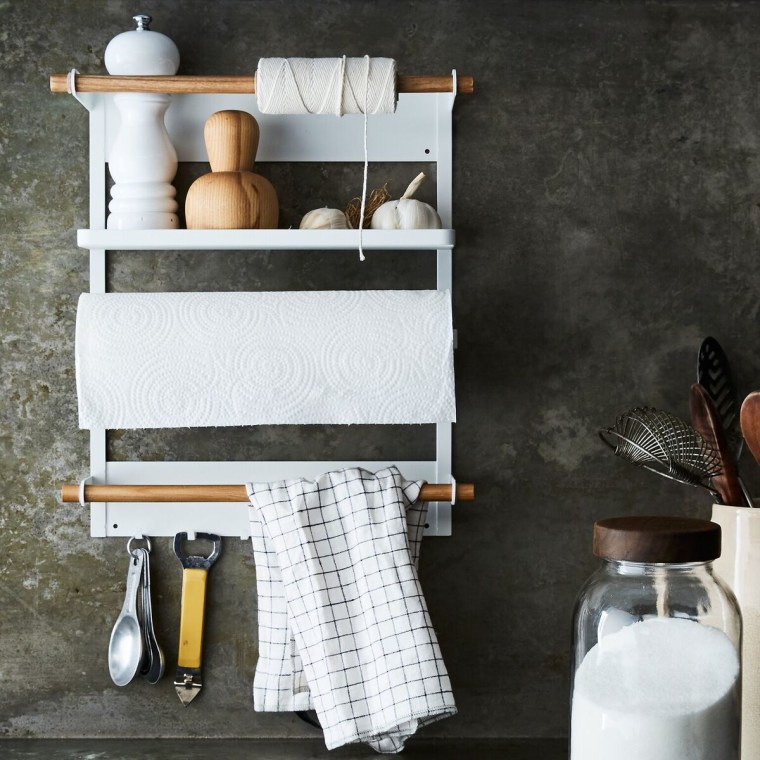 These shelves can be used to store anything from spices to towels to measuring spoons. This magnetic rack attaches right onto the side of your fridge or screws into any wall.
Market work by Louise Gore, on Instagram @LouisePGore