When you unpack a brand-new bronzer, it seems like a lifetime could pass before you reach the end of it. But because it's a beauty product we use often, the reality is unfortunately a whole lot shorter than that.
Stop relying on a few measly crumbles (guilty!) or, worse, tossing perfectly good makeup in the trash: TODAY.com is here to help with this easy, four-step solution.
Step 1: Don't panic!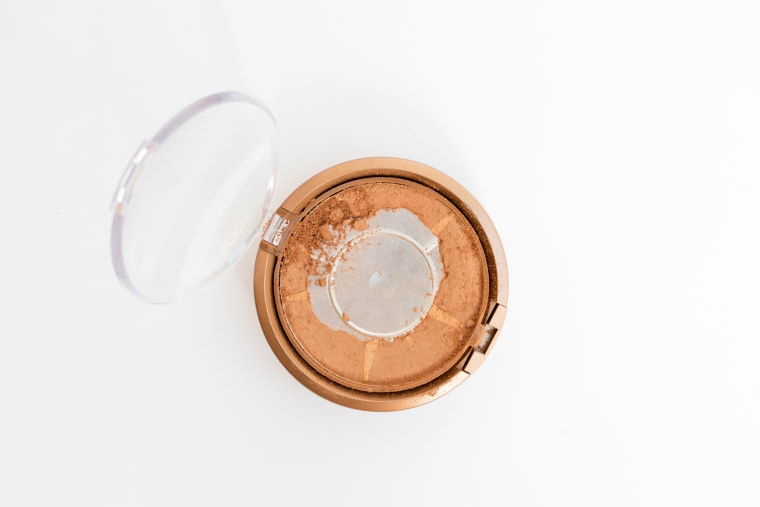 Instead of scrapping the bottom of a metal container, simply move on to Step 2.
Step 2: Add face moisturizer.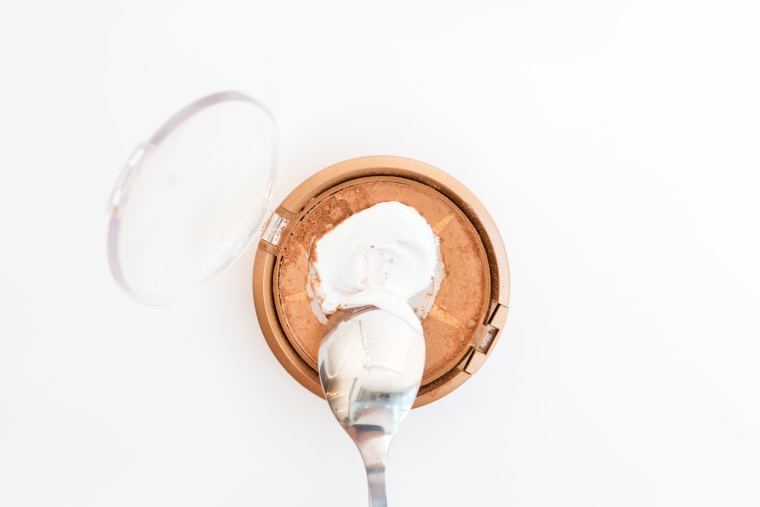 Take your favorite face moisturizer (preferably with SPF) and add a healthy amount into the compact. The ratio should be about 1:1. As an alternative, you can break the remaining bronzer into smaller pieces and transfer them into a different tub or holder. A small Tupperware works just fine!
Step 3: Mix it up.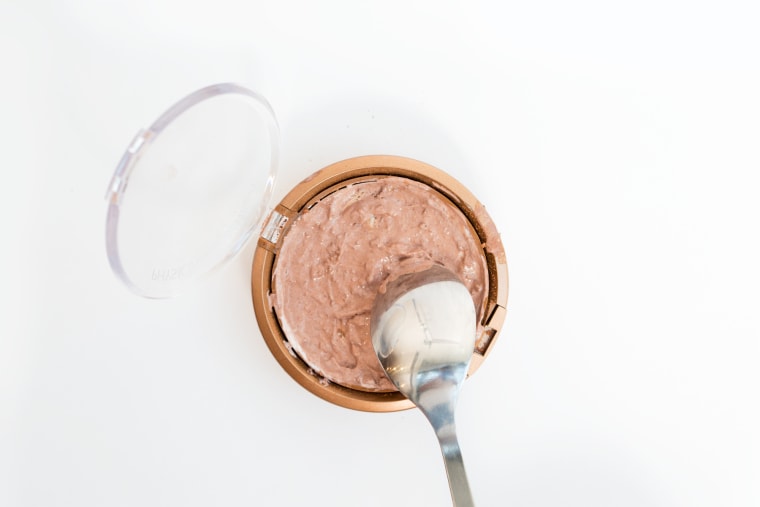 Using a spoon, stirrer or opposite end of a makeup brush, mix the powder with the lotion. Don't be afraid to break up any remaining solid pieces.
Step 4: Lather it on.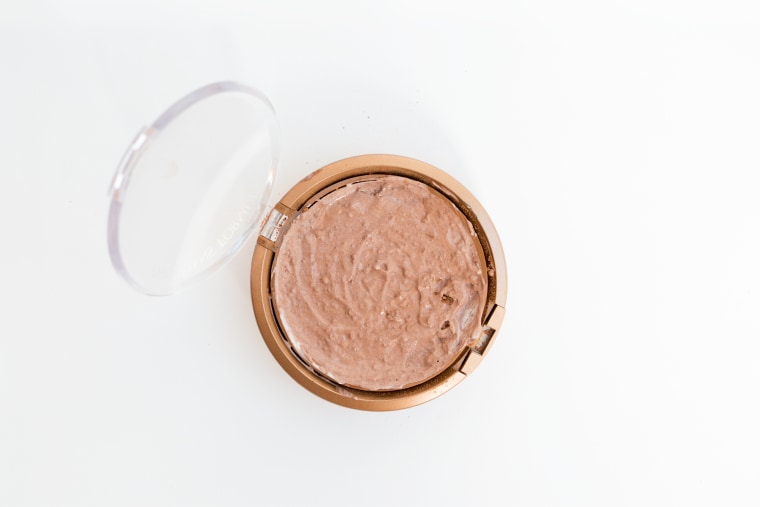 Now you have a tinted moisturizer in the perfect shade for your skin tone ... without wasting a drop.