While most reactions to Amy Schumer's recent magazine cover are positive, one commenter in particular is facing the wrath of the comedian's loyal fans who will not stand for body shaming.
Schumer, who is promoting her latest film "Snatched," is seen posing in a pool wearing a white, one-piece swimsuit with a plunging neckline on InStyle's May issue.
Upon the image's release, swimsuit designer Dana Duggan felt the need comment that "not everyone should be in a bathing suit." Schumer's fans reminded Duggan that "swimwear is not just for women who are a size 2."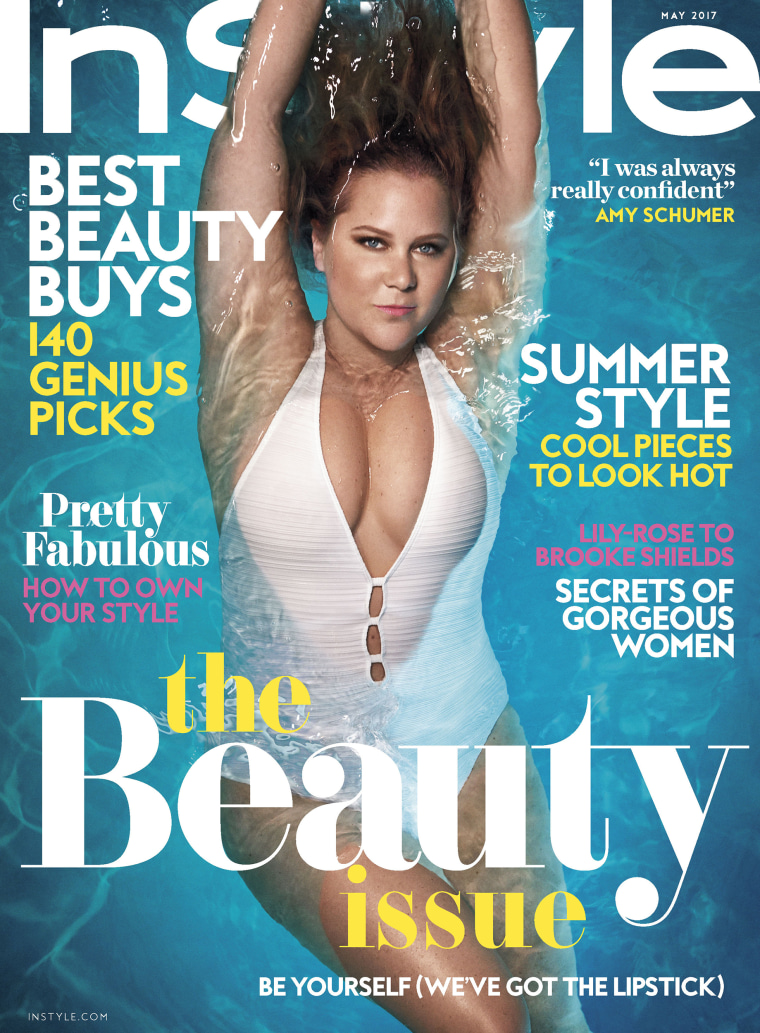 Duggan let her opinion fly in the comments section of InStyle's Instagram under the account of her brand, South Shore Swimwear.
"Come on now!" Duggan wrote. "You could not find anyone better for this cover? Not everyone should be in a swimsuit."
RELATED: Amy Schumer gets emotional talking about body image, empowerment on TODAY
Fans and followers of InStyle were quick to come to the 35-year-old comedian's defense, with one commenter writing that she feels sorry for anyone who doesn't like the magazine cover, as well as "all the other people you judge and shame for their bodies."
Duggan continued to defend her stance in subsequent comments, adding that Schumer looks "like a pig." She even stood by her opinion in an interview with the Huffington Post, saying, "I'm tired of the media and publications trying to push the FAT agenda. It's not healthy and it's not pretty."
In one instance, Duggan responded to a comment by saying that her brand does not sell plus-size swimsuits, but Schumer herself has been adamant about saying that she is not plus-size; she said wears between a size 6 and an 8.
RELATED: Amy Schumer calls out Glamour for including her in 'plus size' issue: 'Not cool'
Duggan dug her heels in once more when speaking to Yahoo Style: "I'm not fat-shaming anyone," Duggan reportedly said. "I'm not anti-inclusivity or anti-plus size. All I said was not everyone should be in a swimsuit on the cover of a magazine. I don't think it was an attractive photo."
Fortunately, Schumer's dedicated fans left supportive messages all over the Instagram post. One wrote, "Amy is a modern, amazingly funny and smart woman, a beautiful role model."
And according to the quote InStyle included in a caption, Schumer is too busy owning her looks to hear the haters: