/ Source: TODAY Contributor
Motherhood can be challenging enough without having to deal with critical comments, mom-judging and body-shaming. But in 2016, some moms took a stand and celebrated their bodies, inspiring their fellow mothers to tune out criticism and focus instead on their own strength.
For every mom who's been asked inappropriate questions about their post-baby body or felt self conscious about wearing a swimsuit at the community pool, we present 5 moms who taught us to love our bodies this year.
1. Raquel Maldonado
After delivering her daughter through a scheduled C-section, Raquel Maldonado felt proud to have made it through a procedure she was "terrified" to have. So the mom-of-two posted a candid photo to Instagram, bearing her C-section incision for all to see.
"I don't feel as if I was robbed of a birth or like less of a bad ass. This scar proves that I am indeed a #badassmama," Maldonado wrote in her post. "I couldn't be more proud of this scar. I couldn't be more proud of myself."
2. Andrea Grant
As a 9 year old, Andrea Grant was involved in a gas explosion that left 85 percent of her body covered in burns. Fifteen years later, Grant wanted to give female burn survivors someone to look up to, so she had a stunning set of professional maternity photos taken during her second pregnancy.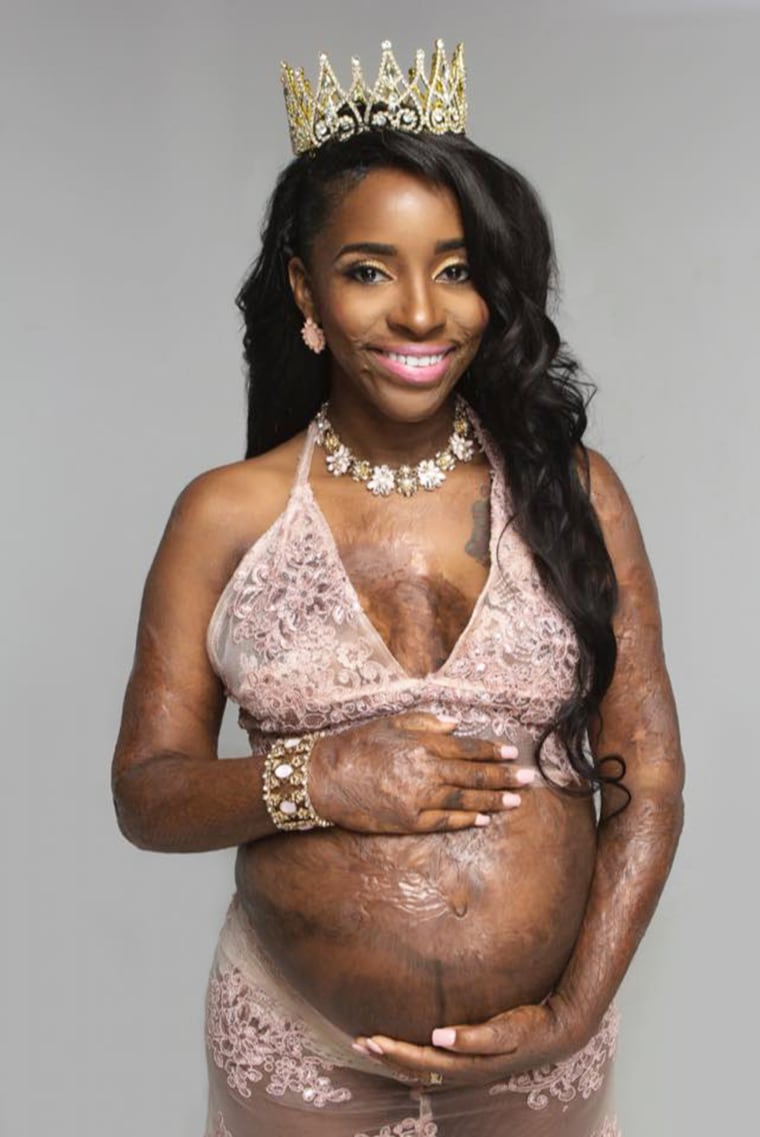 Grant's photos quickly went viral, inspiring women everywhere to embrace their bodies.
RELATED: This burn survivor's maternity photo shoot is beyond inspiring
"Somewhere a child or a survivor has seen it and they have gotten strength from it. I am very, very happy about that," Grant told TODAY. "To have people encourage me and congratulate me and say the picture had an influence, I think that is a blessing and an overwhelming feeling that can't be described."
3. Chontel Duncan and Natalie Smith
When Australian fitness coach Chontel Duncan ran into friend Natalie Smith at the gym, she was eager to snap a photo of their pregnant bellies together, as they were due just a few weeks apart. After posting the photo to Instagram, the image went viral because of Duncan's powerful message about women's bodies.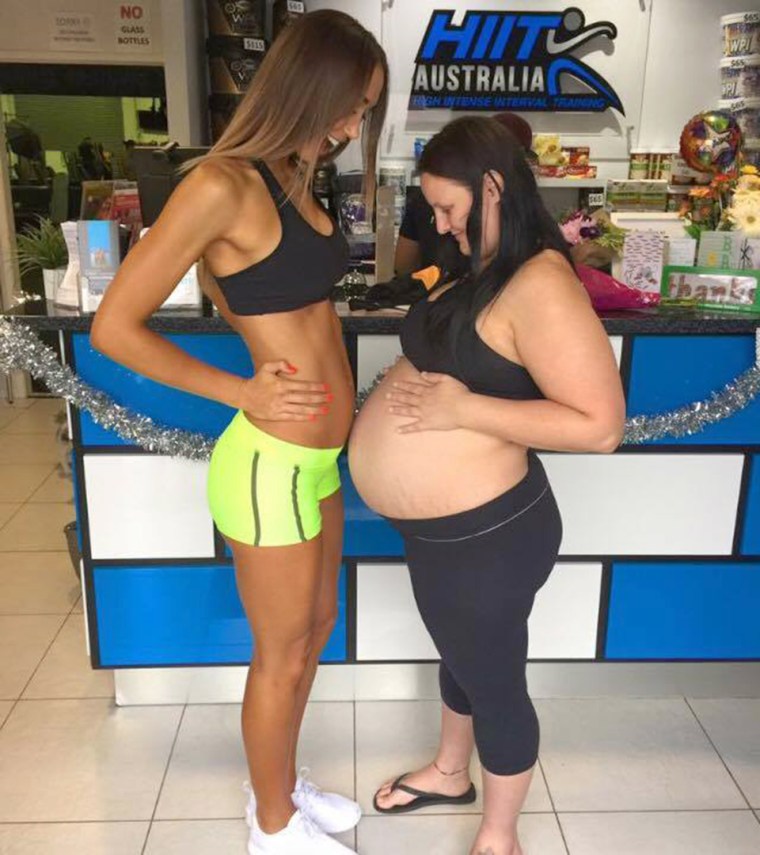 "Each women carries different and this most certainly doesn't mean one is doing something wrong or not healthy etc.," Duncan wrote in her post. "We both have healthy growing babies & we both have had incredible pregnancies so far, feeling amazing & full of energy."
Read Duncan and Smith's story here.
4. Laura Mazza
Blogger Laura Mazza posted a side-by-side image to Facebook, saying the images were not a weight loss success story. Instead, Mazza called the images "a victory story," highlighting the ways she loves her post-baby body.
"I have achieved more with this body, than I have with my old body," Mazza wrote in the post. "I've eaten more good foods. I've lived more, I've given more, I've enjoyed more. I've made life. This body, THIS body should be celebrated and admired."
Mazza told TODAY that she also hopes her children will treat their bodies better than she has treated her own in the past.
RELATED: 'This body should be celebrated': Mom shows 'victory' in before-and-after photos
"I want them to both love their bodies and be proud of their bodies, and I want them to know that they are capable of anything by using their brains and nurturing their bodies in healthy ways," she said.
5. Glennon Doyle Melton
Author Glennon Doyle Melton spoke candidly with TODAY after a blog post she wrote about her daughter's body image went viral. Doyle Melton posted about a petition created by her 10-year-old daughter, recounting a conversation they had about body image.
Never miss a parenting story with TODAY's newsletters! Sign up here
"We talked about all the messages girls get about staying small and quiet and competitive and how that's all horseshit meant to keep girls weak and separate from each other, so we can't join forces and lead," Doyle Melton wrote in the post. "We talked about how hard and wonderful it is to have a body, and we talked about what, exactly, bodies are for. I did my best. The truth is — I'm still learning what it means to be a woman and how to live comfortably inside my body. Ten to forty has gone by pretty fast."
The author, whose new book "Love Warrior" was released in August, told TODAY it's important for girls to realize that the reason images of unattainable beauty make them feel bad is because those images are lies, and lies make people feel bad.
""I want Tish — and all girls — to see themselves as activists instead of victims," said Doyle Melton. "And as shapers of culture instead of products of it."