John Cena and Nikki Bella have called it quits.
WWE's star couple made the announcement Sunday night via a joint statement.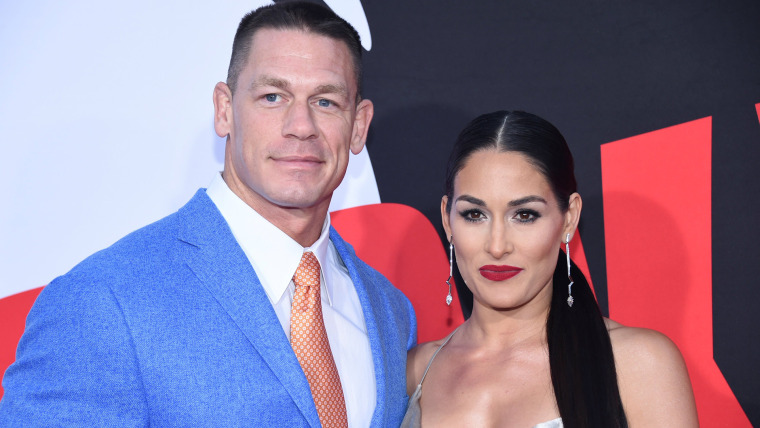 "After much contemplation and 6 years of being together Nikki Bella and John Cena announced today their decision to separate as a couple," the message Bella shared on her social media accounts read.
"While this decision was a difficult one, we continue to have a great deal of love and respect for one another," the statement continued. "We ask that you respect our privacy during this time in our lives."
The announcement comes just a year after Cena dropped to one knee during WrestleMania 33 and proposed to Bella.
But despite their long relationship and recent engagement, the news of their split won't come as a complete surprise to their fans.
Earlier this year, the couple weathered what Cena described as "a point of disagreement," and during a February visit to TODAY, he said that, for a while, "It seemed we couldn't get past it."
And a teaser for Season 3 of "Total Bellas" — the reality TV show Bella shares with twin Brie — showed the couple in tears, questioning whether they "really want to call this off."
"I think in relationships, you have highs and lows, and that was an extreme low,'' Cena told Kathie Lee Gifford and Hoda Kotb. "You have two choices. You either jump ship and start a new relationship or move forward and try to work through it."
He added that they both had work to do but, at that time, they hadn't "jumped ship yet."