The Weeknd has been living his life as performance art lately. The star performed at the 2020 American Music Awards with his face bloodied and bandaged.
But the performer known as the Weeknd (aka Abel Tesfaye) is really doing just fine. In fact, he wasn't actually bloody or bruised at all. It's all part of the act.
In his performance with saxophone player Kenny G, he walked across a Los Angeles bridge with fireworks exploding behind him, his face wrapped in white bandages, in a red jacket and black pants.
The look is from his video "Blinding Lights," which featured Tesfaye being smacked around by bouncers and driving drunk.
He ended up with injuries to his face in the video ... and while promoting the song, he's continued to wear the same makeup, including on his "Saturday Night Live" performance in March.
He also pulled the same stunt at the 2020 MTV VMAs during his performance that opened with him lying on the ground, glasses fallen from his face and looking like he'd just been beaten up.
At the AMAs, he appears to be continuing that story's trajectory, but on the mend given the bandages.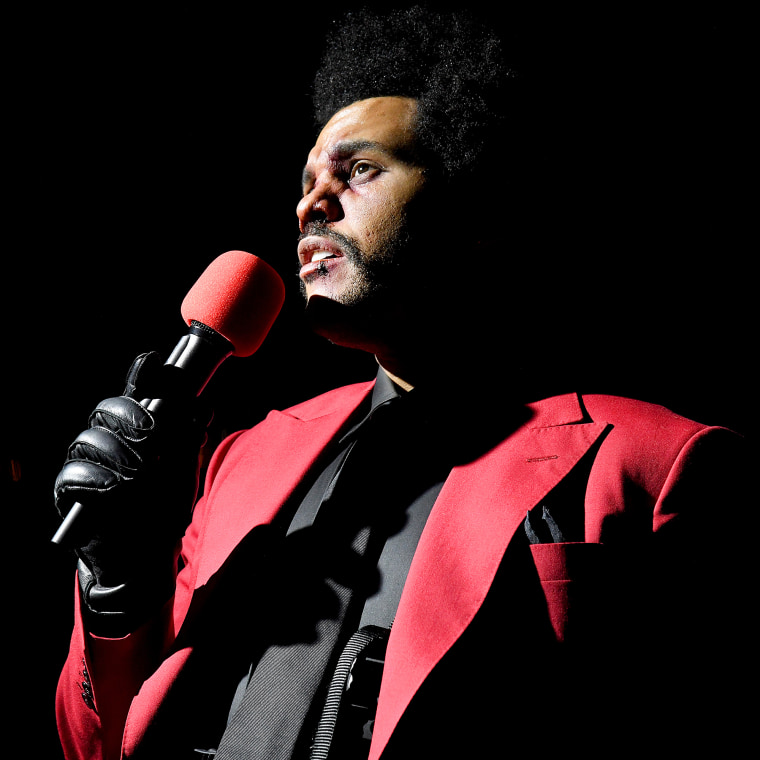 "Blinding Lights" also won best R&B video at the MTV Music Video Awards.
"'Blinding Lights' (is about) how you want to see someone at night, and you're intoxicated, and you're driving to this person and you're just blinded by streetlights," he told Esquire for the magazine's September cover story. "But nothing could stop you from trying to go see that person, because you're so lonely. I don't want to ever promote drunken driving, but that's what the dark undertone is."