James Bond is going to have his hands full in his next adventure. Instead of just one Bond girl, he'll have to navigate international intrigue with two femme fatales in "Spectre."
Following Thursday morning's big Bond casting news, much of the buzz has been about actress-model Monica Bellucci, who'll play Lucia Sciarra. After all, at 50, she's more mature than the average Bond beauty.
But what about the other leading lady? 
French actress Léa Seydoux, who'll play Madeleine Swann, isn't as recognizable as past seductive sirens like Halle Berry, Rosamund Pike or Ursula Andress — but she's no stranger to screen time or the spotlight. Let us introduce you to the 29-year-old star: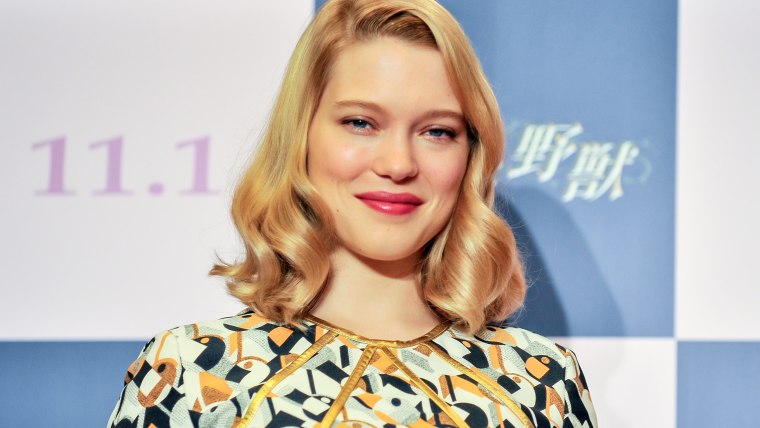 1. She's played royalty

Seydoux starred as Isabella of Angoulême, the second wife of King John, in 2010's "Robin Hood." While her name wasn't well known, her scenes were memorable.

2. She caught Owen Wilson's eye in Paris
Seydoux mended Owen Wilson's broken heart in Woody Allen's "Midnight in Paris" as Gabrielle, the French girl who shared a love of Cole Porter and didn't mind walking in the rain. 
3. She wanted to be "The Girl with the Dragon Tattoo"
Seydoux auditioned to play Lisbeth Salander in "The Girl With the Dragon Tattoo," but the part ultimately went to actress Rooney Mara. In an interview with Esquire magazine, Seydoux recalled, "I got upset, but I don't think I'd be able to do anything to get that part. It was totally against my nature. I worked hard, but Lisbeth was almost anorexic. I wasn't like that"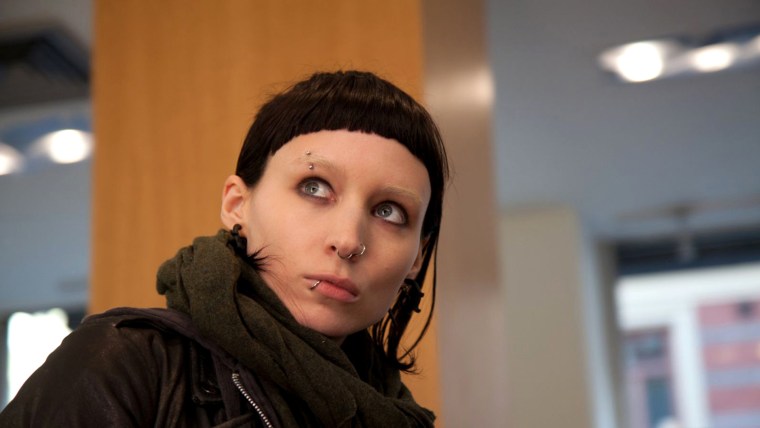 4. She can kick serious butt
Being a Bond girl can require serious punch-throwing and bullet-dodging. Lucky for Seydoux, she's already had a lesson in self-defense: She starred in 2011's "Mission Impossible: Ghost Protocol" as a knife-carrying assassin. 

5. She's an award winner
In 2013, Seydoux won the Palme d'Or at Cannes for her role in the French drama "La vie d'Adèle" ("Blue Is the Warmest Colour" to English-speaking audiences). Her co-star, Adèle Exarchopoulos, and director, Abdellatif Kechiche, also won the coveted award. It was the first film to win awards for both the director and the lead actresses. Many critics declared the film, which explored freedom, love and sexuality between two teenage girls, one of the best in 2013.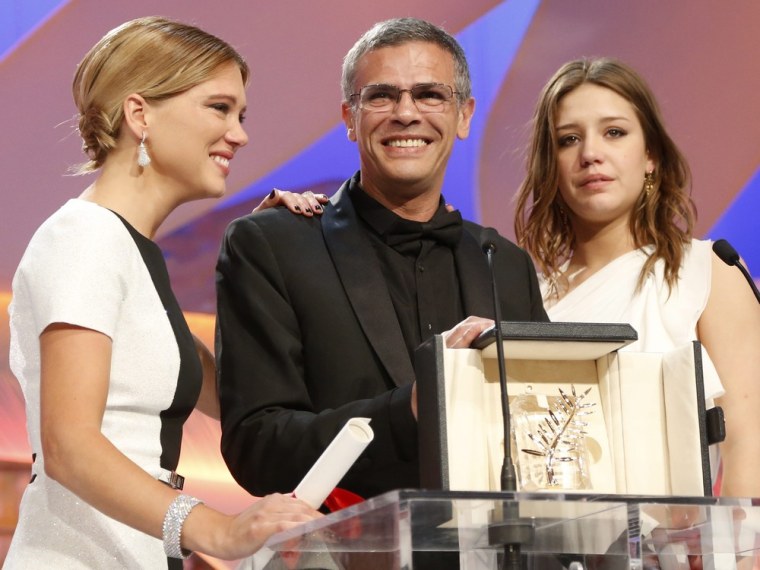 6. She's a cover girl
Seydoux made for a glamorous cover girl on W magazine's September 2013 issue. In the interview, she revealed the intense process her "Blue" director wanted for the film: "When we met to discuss the movie, he asked me to spend one year with him. I had to tell him everything about my life, and we shot seven days a week for six months."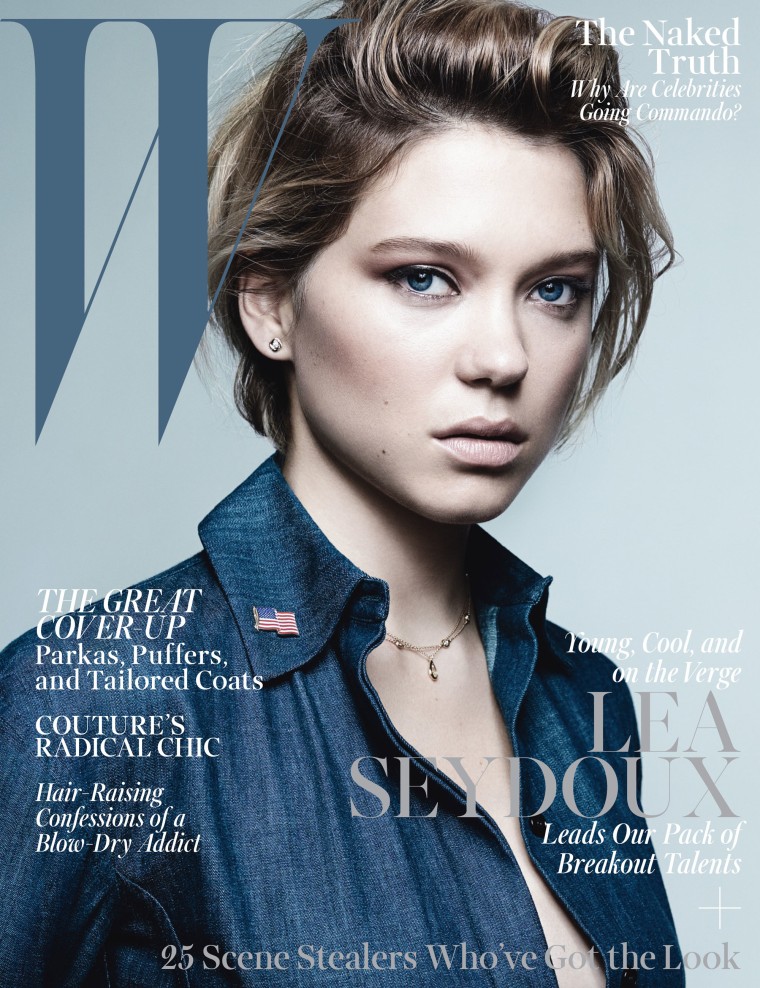 7. She has celebrity crushes, too
She's just like us! When asked about her cinematic crush in Interview magazine, Seydoux revealed two favorites: Johnny Depp during his "Cry Baby" days and Marlon Brando in "Streetcar Named Desire."
Seydoux has some sexy heels to fill as the next Bond girl, but clearly she's had more than enough experience.