The Super Bowl isn't til Sunday, but the world got a small taste of gridiron drama this morning, when Kathie Lee and Hoda showed off their spirals in a football-tossing showdown.
Could it be possible that there are two star athletes in the Gifford house? Is one of them the secret fourth-hour QB ringer? Furthermore, could seasoned physical-challenge shirker Hoda somehow find a way to cheat at throwing a ball through a hoop? We all remember her night of bowling with Kathie Lee and their moms, when her co-host called her a "serial cheater." And who could forget "Pancake Gate 2010" or her stepping over the line during their baseball-themed competition with Cal Ripken Jr?
Wellllllll… let's just say they have lots of other talents.
Several attempts were made to chuck the ol' pigskin through a tire, but lo, not a shot was made today. Though she's not getting any Heismans any time soon, Hoda did prove that she excels at trash talk, chanting "come on, Frank Gifford's wife." There's our queen of sportsmanship.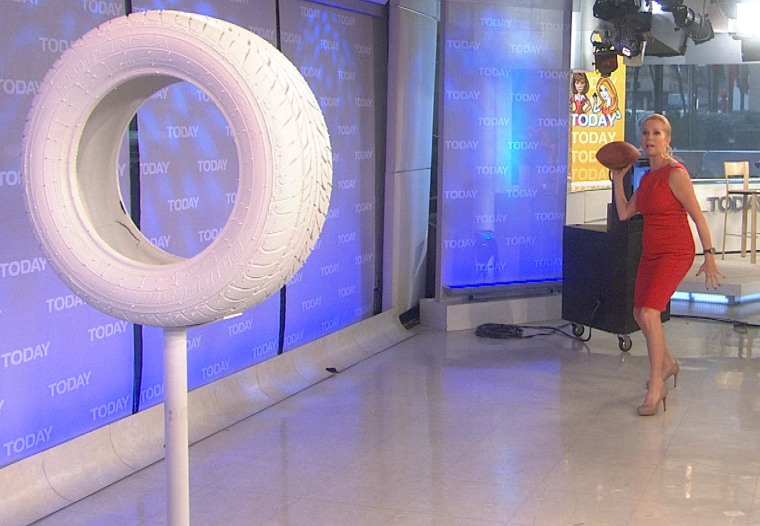 "The good news is we're not playing in the game this weekend," said Kathie Lee. Brady and Manning, congrats; you're safe for another day.
Julieanne Smolinski is a TODAY.com contributor. Until recently, she thought Tony Romo was a restaurant.
More: Breathe, Hoda! It was a tame 'Call of the Wild'