/ Source: The Associated Press
Rapper Twista slows things down and goes mainstream on "Kamikaze", Christian rock artist offer a tribute to U2 in hopes of raising money for Africa and the Flatliners spin the "Wheel of Fortune" in this week's reviews.
"Wheels of Fortune," The Flatlanders
What we have here is a Texas song swap. Joe Ely, Jimmie Dale Gilmore and Butch Hancock cover each other's tunes on "Wheels of Fortune," the second album since they reunited as the Flatlanders. There's nothing new to that, of course, as the three have often sampled one another's material in their distinguished careers as solo artists. In fact, Gilmore has been known to teasingly insist that he does Hancock's songs better than Hancock.
And while "Wheels of Fortune" stakes out no new ground, it does something just as good. Gilmore's keening country warble, Hancock's clever wordplay and Ely's Tex-Mex bluesiness come together like boots, jeans and a denim shirt — comforting, classic and sublime at the same time. Anyone with a taste for country-rock, alt-country, Americana or whatever they're calling this loosely defined genre these days should love "Wheels of Fortune."-- Eric Fidler
"Kamikaze," Twista
The best rapid-fire rapper in the business has aimed his tongue-twisting rhymes at the mainstream — by slowing things down.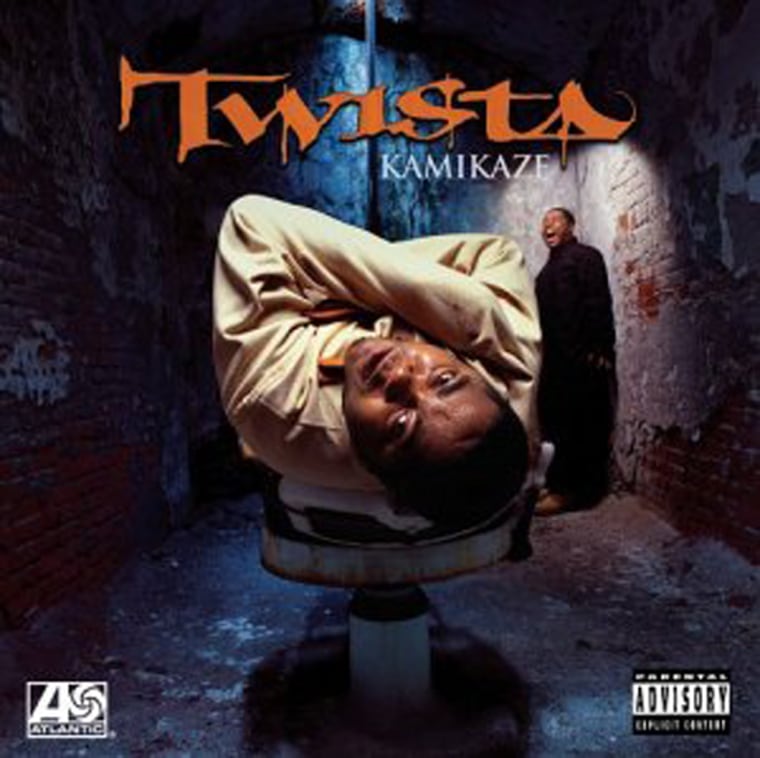 Twista enlists slow-sounding guests (from Cee-Lo to R. Kelly), delivers his triple-time rhymes over some sluggish beats, and actually drops his trademark frenetic style in several songs on his new album.
"Kamikaze" is still full of the explosive, ear-wearying verses that the Chicago MC has made his trademark (especially on "Get Me" and "Kill Us All").
But Twista recognizes that you can only keep up with him for so long, so he puts the brakes on, in a series of hit-and-miss tracks.
"Slow Jamz," with actor-singer Jamie Foxx on the chorus and Kanye West handling both production and rapping, is an addictive, hilarious party track. West supplies a speedy drum underneath Foxx's crooning, and everything clicks.
The same goes for "Pimp On" — with the cool of Oakland rapper Too Short and Memphis rhyme-slinger Eightball complementing the fiery Twista perfectly.
"Badunkadunk" is highly danceable, while R. Kelly's "So Sexy" is frivolous and appealing.
But Twista goes overboard with the slow jams. His rhymes aren't nearly as interesting at the speed of most rappers, as on "Still Feels So Good," "One Last Time" and "Sunshine." The worst of the bunch is "Snoopin"' — with Danny Boy droning over an excruciatingly bogged-down beat.
"Kamikaze" may get lethargic but deserves a listen for Twista's vocal brilliance alone. Just don't be afraid to fast-forward.-- Ryan Pearson
"In the Name of Love: Artists United for Africa," Various artistsProving that rockers and holy rollers aren't necessarily polar opposites, "In the Name of Love: Artists United for Africa" lets top Christian music artists have at some of U2's most faithful songs, and all for a divine cause. A portion of the proceeds will support one of Bono's top concerns, combatting the AIDS crisis in Africa.
It's the sense of longing revelation that makes U2's songs gripping, in any context. But these artists-of-faith give the tracks a spiritual subtext that does additional justice to some of the best rock music ever made. Audio Adrenaline's version of "Gloria" from U2's embryonic stages is a treat, Todd Agnew's guttural growl spices up "When Love Comes to Town" and Six Pence None the Richer's Leigh Nash wallows around in the nether-regions of her voice on "Love Is Blindness," giving its lyrics murky meaning.
The omission of one of U2's most popular "gospel" songs, "I Still Haven't Found What I'm Looking For," is glaring. Nonetheless, the album highlights some of the most soul-searching music ever to be adored by both lovers of rock 'n' roll and gospel fans.-- Aimee Maude Sims
"Map of What Is Effortless," Telefon Tel Aviv
Handled with any less aplomb, Telefon Tel Aviv's album "Map of What Is Effortless" might have come off murky and experimental. But the electronica-based duo's album has a distinct soul that saves it.
"I Lied" is a creamy R&B single, its sound neatly deconstructed with a tight drum 'n bass styled backbeat. The track nearly comes to a stop at the end, but a beautiful pulsing beat lingers in the background as the melody fades away.
Telefon Tel Aviv is Joshua Eustis and Charlie Cooper, two multi-instrumentalists who've known each other since high school. On "Map," they've uniquely layered each track, and added on clean guest vocals by Damon Aaron and L'Altra's Lindsay Anderson.
There's a luster to their work that keeps "Map" from becoming an aural art project turned lounge fodder. On another track, "What It Was Will Never Be," an otherwise sedate opening gives way to a sweeping explosion of vocals and synthesized sound.
It's a master plan that works and Telefon Tel Aviv has certainly arrived.-- Ron Harris
"One Moment More," Mindy Smith
Mindy Smith is a singer-songwriter whose musical loom weaves a disciplined vocal style, thoughtful lyrics and well-crafted tunes into a delightful tapestry on the album "One Moment More."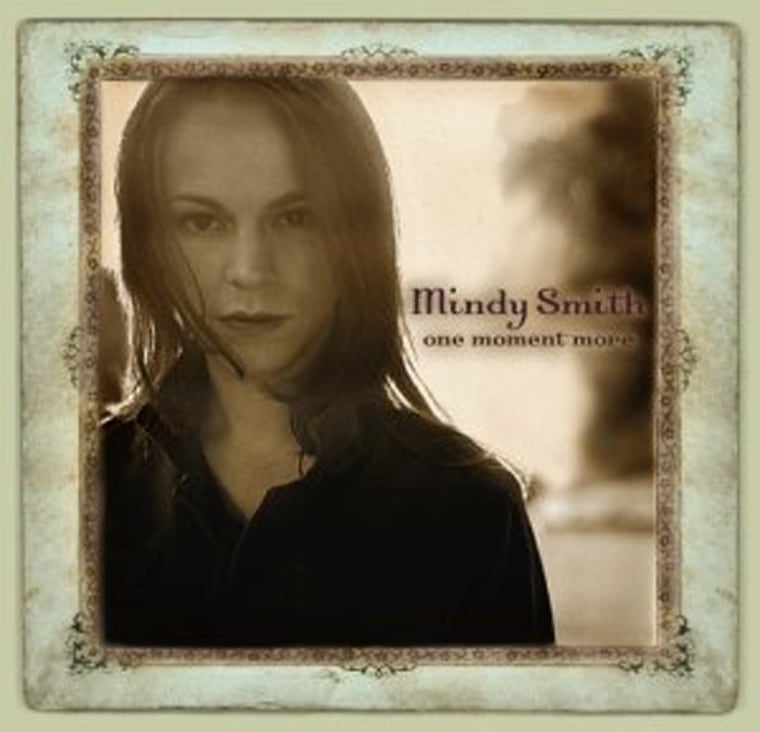 After the bluesy, driving power of "Come to Jesus," the ballad "Fighting for It All" echoes plaintive optimism for a challenging relationship. "Raggedy Ann" is beautifully sung in a small voice that reflects the words, "I'm just a little girl, I'm Raggedy Ann/ Making believe I'm happy, hey, Raggedy Ann/ Falling apart at the seams."
The title song — a tribute to her adoptive mother, who died of cancer in 1991 — highlights Smith's understated control of the words, the music and the arrangement.
The ballad-rich album — Smith's first — is largely acoustic, with occasional B-3 licks to keep things interesting. Her music reflects an appreciation of folk and country along with hints of gospel and blues.
Her haunting cover of Dolly Parton's "Jolene" in a hidden 12th track — the only song not written by Smith — reflects Smith's love of Appalachian music in its arrangement. The author (Parton) gives her stamp of approval by singing background.
On other tracks, Smith's singing-songwriting skills can be likened to Shawn Colvin, Gretchen Peters, Patty Griffin or Jewel. Smith may be hard to classify, but she's a joy to listen to.-- Tom Gardner
"Because I Can," Katy Rose
Call it bitter bubble gum. A first listen to Katy Rose's debut album reveals the kind of pop rock that keeps the kids on MTV's "TRL" screaming. Add her saccharine sweet vocals and you have the recipe for pure pop. But listen again to "Because I Can" and you'll hear a young woman a little more jaded and world-wise than many of her contemporaries.
But in the case of Rose, the rough edges work. Her lyrics (she co-wrote every song on the album) bring a refreshing rawness to the pop rock mix. Highlights include "Catch My Fall," "Vacation" and "Lemon," which aptly appeared on the soundtrack for the disturbing coming-of-age film "thirteen."
Despite her debut's highlights, Rose is still not extremely original or groundbreaking — her sound is fairly predictable and some of her lyrics can come off as a little trite (references to rain abound). But if Rose sticks with it she could become her generation's Liz Phair, and not its next overtoasted pop tart.-- Angela Watercutter
"The Ultimate Yes," YesSadly, Yes may best be remembered for "Owner of a Lonely Heart," their nugget of '80s synthesizer faux-rock. But in the '70s, Yes was one of the baddest bands in the world — masters of expansive, high-flying rock boasting five members with virtuoso skill.
"The Ultimate Yes," a three-disc retrospective with highlights from the group's lengthy career, has enough from their best years (1970-77) to show they were much better than the owners of "Owner..."
Bassist Chris Squire and drummer Bill Bruford (later replaced by Alan White) formed the pulsing heart of Yes during this period. They propel "Heart of the Sunrise" forward with manic energy and precision, stopping suddenly then slipping into a menacing funk groove. The group's best songs: "Roundabout," "Long Distance Runaround" and "Starship Trooper" keep this bass/drum core hot.
But Yes sometimes diluted their rocking foundation with classical concepts, interrupting energetic stretches of songs with different movements. The beginning of "America" roars with sharp-fanged guitars, but gets unplugged for a Rick Wakeman piano interlude, never to return.
Still, these indulgent leanings can't kill Yes' best material. As the group readies a spring reunion tour, these songs still sound tight.-- Mark Donahue
"Raise Your Spirit Higher: Wenyukela," Ladysmith Black Mambazo
South Africa's most recognizable a cappella ensemble, Ladysmith Black Mambazo, has released an album filled with hope for the future and deep faith.
Ladysmith's signature sound, introduced to the American masses via Paul Simon's "Graceland" album, remains reserved and powerful on "Raise Your Spirit Higher: Wenyukela." The group's smooth harmonies, topped by Joseph Shabalala's soaring melodic voice, are even more poignant; Shabalala's wife of 30 years was murdered during the making of the record, and there is a tribute to her, along with songs declaring "Black is Beautiful" and urging South Africa to have moral fortitude.
"Wenyukela" is classic Ladysmith Black Mambazo. There is an honesty and integrity in their music that illuminates the best parts of humanity.-- Aimee Maude Sims
"Silence Is Easy," Starsailor
Starsailor's second album, "Silence Is Easy," is raw, passionate and full of energy. Often compared to the likes of Coldplay, Radiohead and an unfiltered U2, Starsailor has mastered eclectic indie rock — with a twist.
Bouncing back from a minimally noticed 2002 release, "Love Is Home," the band recruited music legend and recent newsmaker Phil Spector to produce the title track and "White Dove," after a 20-year hiatus. The title track is upbeat and has more of a guitar flavor than Starsailor is usually known for, and "White Dove" is reminiscent of a classic love song, with acoustic and wall-of-sound qualities. But Spector's contributions to the album aren't the highlights.
"Four to the Floor" is by far the best track, leaving you wanting more of its catchy hooks.
James Walsh has a powerful voice that resonates throughout the album and is fused with the musical expertise of James Stelfox, Barry Westhead and Ben Byrne. Starsailor still has some room to grow, but expect bigger things.-- Michael Felberbaum
"Campfire Songs: The Popular, Obscure, and Unknown
Recordings of 10,000 Maniacs," 10,000 Maniacs
On "Campfire Songs," fans of 10,000 Maniacs get a concise musical history of the band from 1981 through Natalie Merchant's departure in 1993.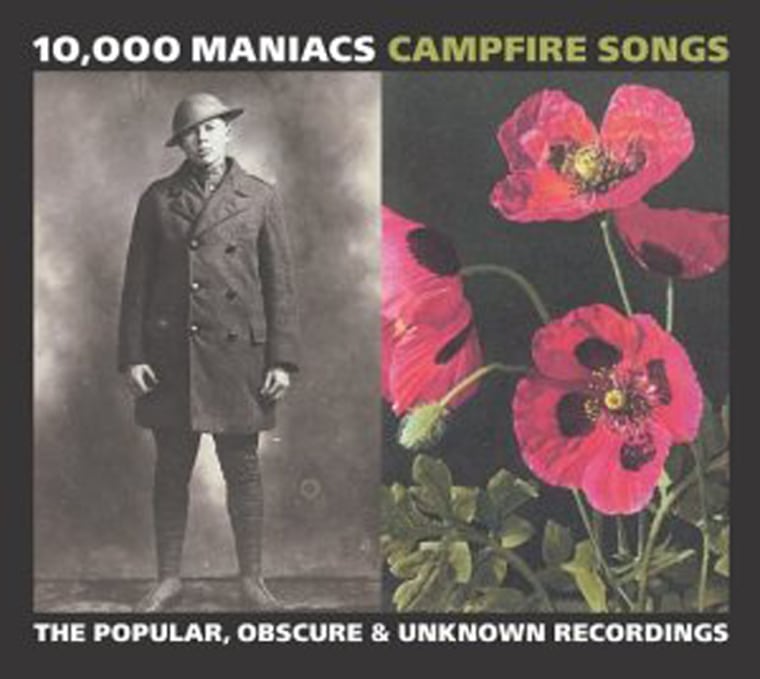 One disc is dedicated to greatest hits including 1992's "These Are Days," while the second disc includes nine rarities and five previously unreleased songs and demos.
Too bad there's not a third disc devoted entirely to live tracks. 10,000 Maniacs was a band that took control of audiences, particularly in the mid-1980s, with powerful performances fronted by Merchant's sometimes frantic and always impassioned on-stage persona.
Her charisma can be felt on a few live duets included in the compilation: one with Michael Stipe from REM on "To Sir With Love" and another with David Byrne on "Let the Mystery Be."
The compilation allows for an evaluation of the band's work a decade since Merchant left. In that respect, 10,000 Maniacs comes off not just as a product of its time, but also a band out of time, existing in its own musical world that should be revisited often.-- Scott Bauer
"Hang on Mike," Candy ButchersAlthough "Hang on Mike" is the Candy Butchers' seventh album, this may be the one to get some notice. From start to finish, every song on the 12-track album is more unique than the next. Listen to the first track, "What to Do With Michael," and you're hooked.
With sounds reminiscent of Elvis Costello, Don Henley and a tinge of Randy Newman, singer-songwriter-producer Mike Viola and the rest of the Candy Butchers (Todd Foulsham, Pete Donnelly, Mike "Beans" Benigno, Mike Gent and Jedediah Parish) are a breath of fresh air to the Top 40 music world.
The songs are laced with cynicism, frustration and elation, yet somehow remain poppy and are guaranteed to put you in a good mood.-- Michael Felberbaum