Jimmy Fallon returned to "The Tonight Show" Monday, a little over a week since his mother Gloria died, and one of his first orders of business was to pay her an emotional tribute.
"She was the best audience," he told his "Tonight Show" fans on Monday, getting choked up in the process. "She was the one I was always trying to make laugh, and she was such a fan of the show and everything I did."
Fallon canceled "Tonight" on Nov. 3, when his 68-year-old mother fell ill. She died on Nov. 4 with Fallon at her bedside along with other family members. The show ran reruns all last week as he mourned, and celebrities posted numerous condolences on social media.
"Last week I was in the hospital and I grabbed her and squeezed her and said, 'I love you,'" he continued. "I just knew we were in trouble, you know?"
Fallon has spoken about his mother in the past, memorably in a 2004 interview with New York magazine. He noted then, "My mom was like a total square; she wasn't allowed to leave her stoop in Brooklyn. She was a nun for about a month, but then she was like, 'You know what? I didn't get the calling!' Ha!"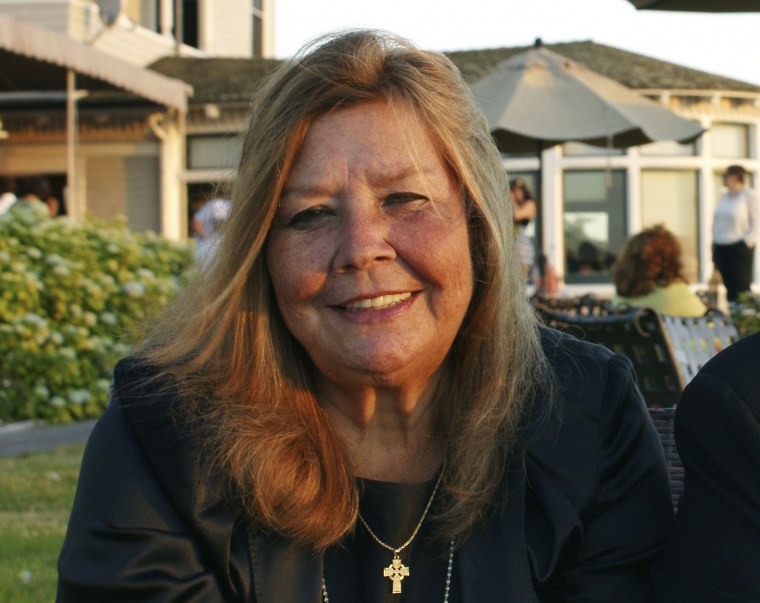 On Monday night's show, he shared a particularly warm moment with the crowd: "When we were little, my mom would walk us to the store, me and my sister (whose name is also Gloria), and she and me would hold hands, and she would squeeze my hand three times and say, 'I love you' and I would squeeze back, 'I love you, too.'"
After composing himself, Fallon continued, "I feel so grateful to be able to do this every single night, and I'm very appreciative of all of the support from all of you that my family received over the past week."
He added, "We're going to continue to work really hard to bring some light and some laughter into the world. Thank you for watching, thank you for helping me and my family recover from this loss. Mom, I'll never stop trying to make you laugh. I love you."
Later, "Tonight" producer Mike DiCenzo noted they even altered the show slightly in her honor:
Truly, an emotional and heartfelt farewell to an amazing person.
Follow Randee Dawn on Twitter.