Sending your favorite actor a fan letter or even a photo, sure, we get that. But a fan of Norman Reedus, who plays Daryl on AMC's "The Walking Dead," once sent the actor a breast implant, he tells GQ in the magazine's new cover story.
"(The implant is) still my phone cradle in my trailer," Reedus tells the magazine, confirming that the woman who sent it to him did so because she thought he looked depressed. "She said she read an interview and I sounded depressed — which I didn't," Reedus said. "I wasn't. I think I just came off that way."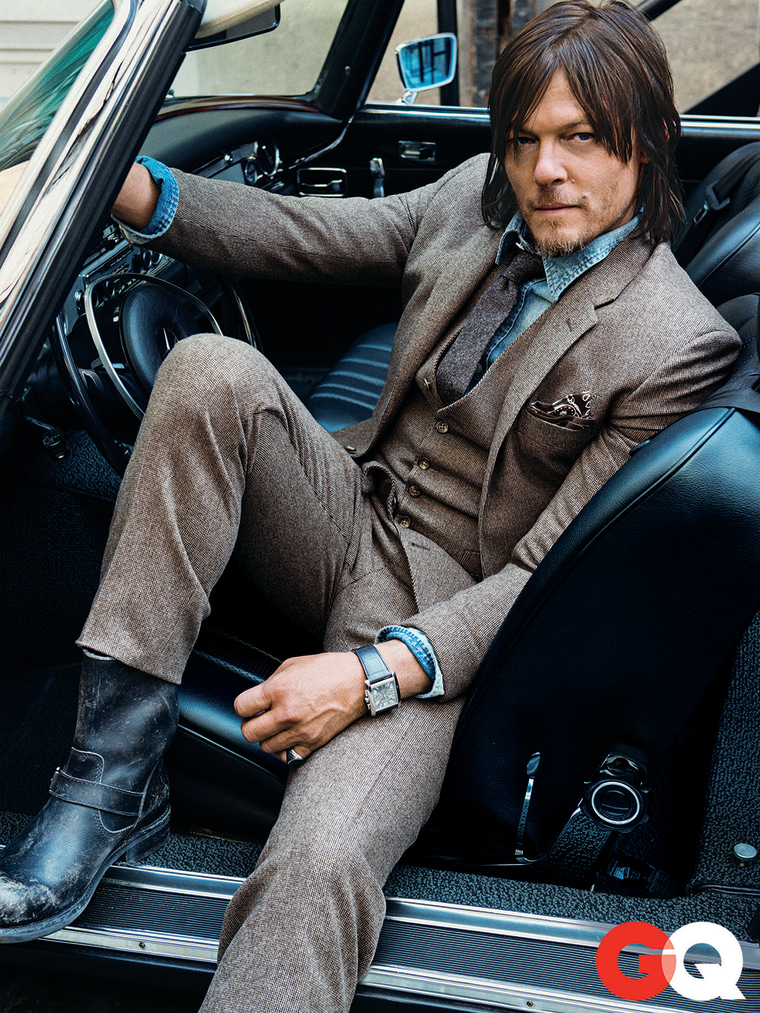 Reedus looks more dapper than poor Daryl ever gets to be in the GQ article, and for fans who thought the zombie fighters had been through a lot already, he hints that there's more gore to come. 
"Just wait till this season; there's some new stuff that's like I never would have thought of," Reedus warns. "It's pretty hard-core."
But for those who are appalled by the zombie violence, he points out that violence exists on other channels as well. "It's a fantasy world — it's a zombie apocalypse," Reedus said. "You can watch CNN and see much worse stuff."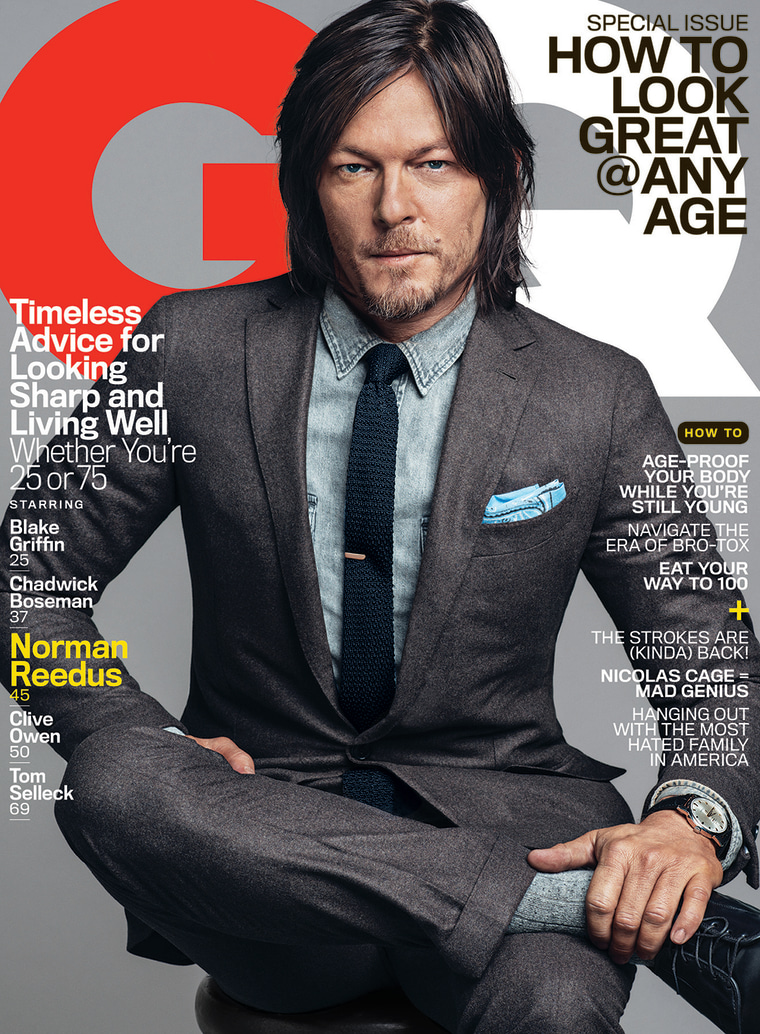 Reedus also discussed his early career, noting that he was surprised to find himself a Prada model because "I'm short and fat and drink beer." And some fans may be surprised to learn he was considered for the love interest of Jennifer Love Hewitt in the 2001 rom-com "Heartbreakers." The role later went to Jason Lee, but when Reedus heard about the film, he assumed that if he was being considered, the film must have a dark side.

"My agents at the time were, 'They like you for this part, and it's a Jennifer Love Hewitt movie,'" he told GQ. "And I'm like, 'Well, what do I do?' And they're, "You're her boyfriend," And I go, 'Well, do I rape her? Do I kill her? What do I do?' And they go, 'You're her sweet boyfriend.' And I was like, 'No! Absolutely not!' But yeah, I just assumed I had to rape and kill her."
"The Walking Dead" returns Oct. 12 at 9 p.m. on AMC.
Follow Gael Fashingbauer Cooper on Google+.