Barbie has been in vogue since 1959.
Since her toy store debut, the doll has adapted to each era's fashion standards, strived to hold over 200 careers and impersonated just as many celebrities. The buzz around Greta Gerwig's upcoming film "Barbie" proves the doll's plastic grip on pop culture is as firm as ever.
TODAY.com spoke with Carol Spencer, 90, who was one of Mattel's chief Barbie designers from 1963 to 1998, about Barbie's evolution and how the doll has managed to stay relevant.
A graduate of the Minneapolis College of Art and Design, Spencer began working for Mattel just four years after Barbie's debut. She retired in 1998 after 35 years working at Mattel.
"I was so at home with Barbie that I just stayed, because I loved her so much, and I loved doing the work," Spencer says of her time at the company.
Since then, Spencer's Barbie designs have been featured in museum exhibits and fashion history books. Spencer herself wrote about her experience with Mattel in her 2019 memoir "Dressing Barbie: A Celebration of the Clothes that Made America's Favorite Doll and the Incredible Woman Behind Them."
Barbie's origin story
As the story goes, Mattel cofounder Ruth Handler was inspired to create Barbie when she saw a Bild Lilli doll, a gag gift based on a German comic strip character, while on vacation in Europe, per PBS. Inspired by Bild Lilli, Handler created Barbara "Barbie" Millicent Roberts, a teenage fashion model doll marketed for children.
Handler partially based Barbie on her own daughter, Barbara, who had wanted an older doll to play with, rather than the baby dolls common at the time.
According to Spencer, toy buyers were initially unconvinced that the Barbie doll would sell, but children immediately adored Barbie. The first iteration of Barbie debuted in 1959 wearing a chic striped swimsuit and sporting a perky blond ponytail.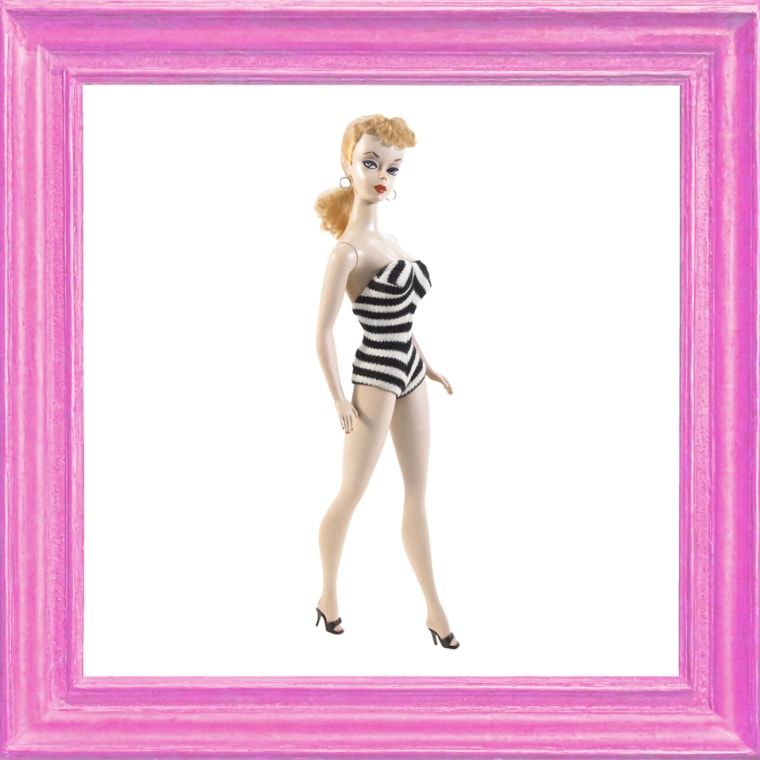 The doll immediately took the toy world by storm, and Barbie became a household name. Around 300,000 Barbie dolls were sold during her first year on the market, per Mattel.
"The children, when they saw the doll in the stores, went wild for her," Spencer says. "And it continued for years and years and years. It was a pleasure working at Mattel and designing for a doll that was so loved."
In early years, Barbie's look didn't change — but her outfits did
For the first few years of Barbie's existence, the doll's appearance remained fairly consistent. The original Barbie stood at 11 and a half inches tall, with a 5.75 inch waist and a 9.5 inch bust measurement.
While subtle changes were made to her hair and makeup in each iteration, the doll form itself was kept consistent show off the fashion, Spencer says. After all, Barbie's first job was being a teenage fashion model.
Spencer drew inspiration for Barbie's wardrobe from her surroundings in Los Angeles. Her designs were influenced by the clothes she saw on people walking around Beverly Hills, Rodeo Drive and Melrose Avenue, as well the swimwear beachgoers wore in Malibu and Venice Beach. 
As trends changed, so did Barbie's wardrobe.
One of the most famous Barbie dolls reflected the shift from prim '60s fashion to the laid-back, free-spirited styles of the '70s. Malibu Barbie became a California icon when she debuted in 1971 with a new face mold, a sunny tan and long, platinum blond hair.
Malibu Barbie was also the first Barbie whose eyes faced forward, rather than the seductive, sideways glance of the original Barbie.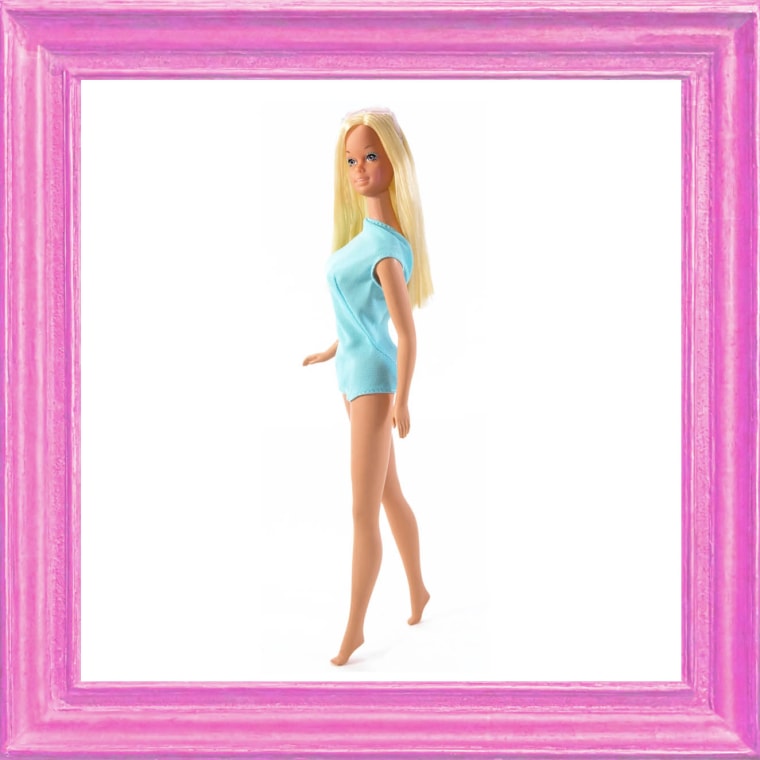 According to Spencer, Barbie's most important qualities were that she changed with the times, and that her style was always based on real-life trends. 
"We were designing fashions according to Ruth Handler's plan, which was that Barbie should be treated as a real person."
Carol Spencer
"We were designing fashions according to Ruth Handler's plan, which was that Barbie should be treated as a real person," she says. "So each time the changes in the doll came out, she became more lifelike."
Along with changes to her face mold, Barbie's body became more flexible as well. The first Barbie with bendable knees debuted in 1965, and the 1967 Twist 'n Turn Barbie could swivel at the waist. The 1971 Live Action Barbie could move her waist, legs, arms, and neck, and even danced.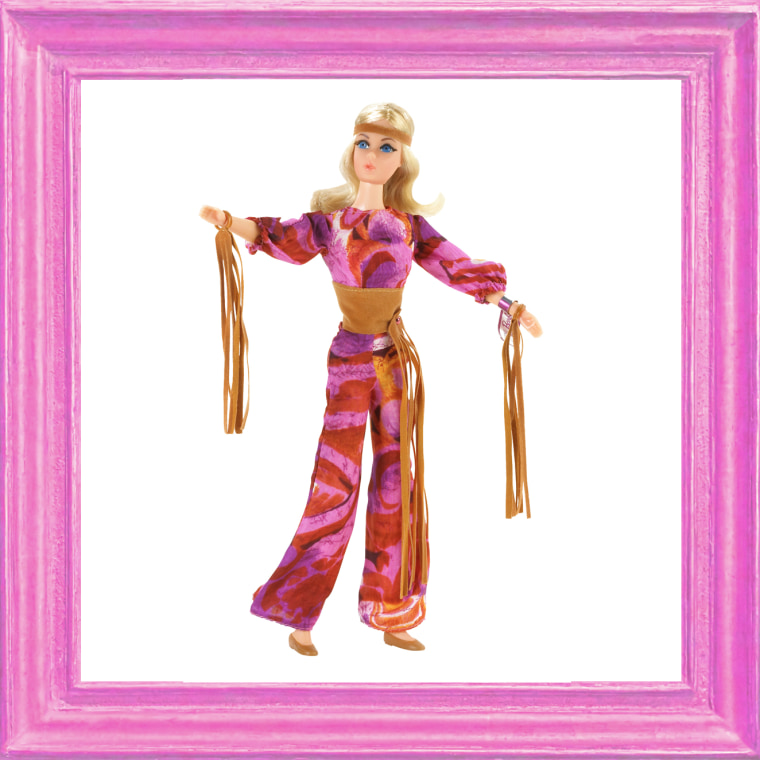 "We followed the trends," Spencer continues. "Barbie was to change as we changed. So in that regard, we kept her up to the minute with whatever was happening, whatever was popular, that the children could have interest in." 
In the '70s, Barbie became a working woman
At her debut, Barbie was marketed as a fashion model doll, but the early 1970s marked a pivotal decision to give Barbie a series of careers. 
Spencer tells TODAY.com that Barbie began her professional life with the "Get Up and Go" line of fashions in 1972.
"We were to design for whatever we could think of that would be a career that a child might aspire to," she says.
After noting a lack of women doctors during a hospital stay, Spencer created Surgeon Barbie in 1973.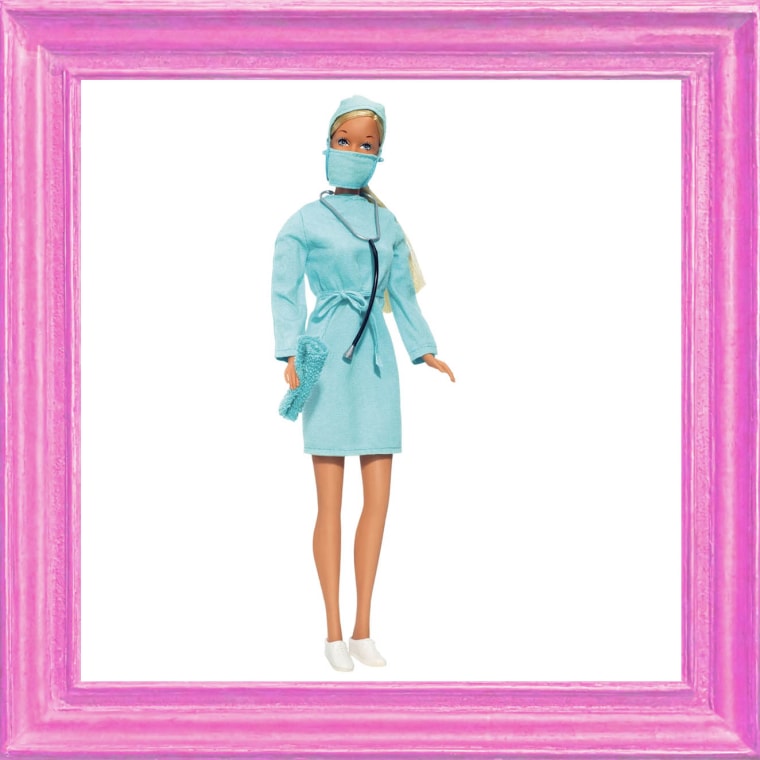 To date, Barbie has had over 200 jobs, according to Mattel. Some of her career highlights include being an Olympic athlete, a wildlife conservationist, a United States Air Force pilot, a news anchor, and an astrophysicist.
So far, Barbie has run for president six times.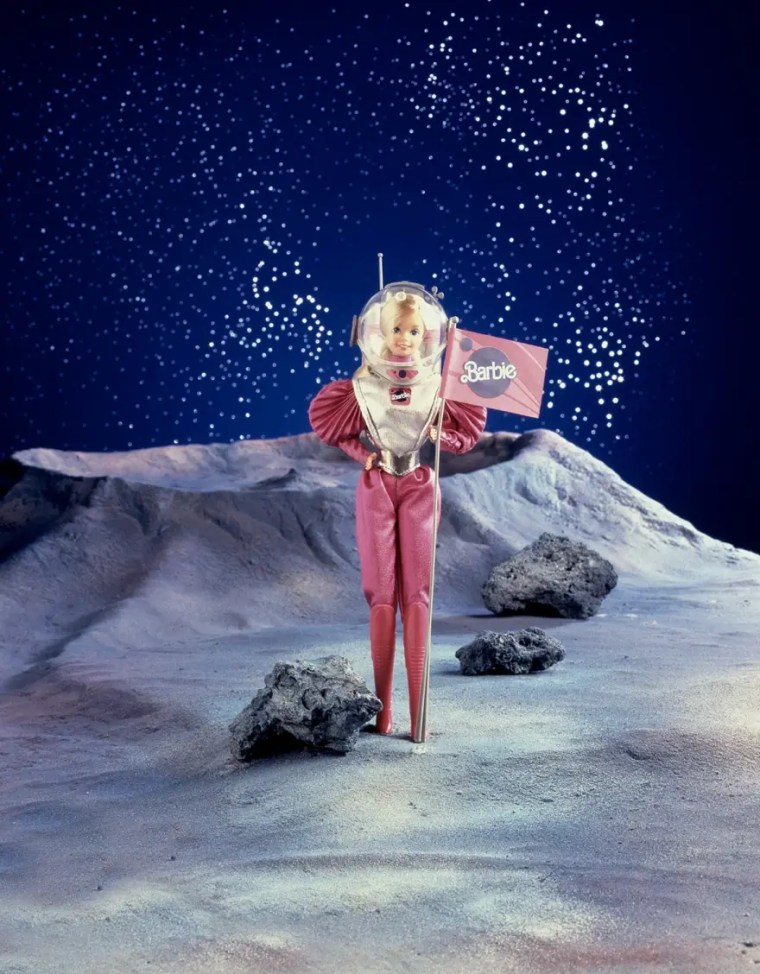 Barbie dolls have also been designed to represent real-life celebrities and historical figures. The first celebrity Barbie was based on Twiggy, a model and actress whose style helped define the '60s.
So, far in 2023, Mattel has launched dolls representing Anna May Wong, Sasha Calle, Simu Liu and Bessie Coleman.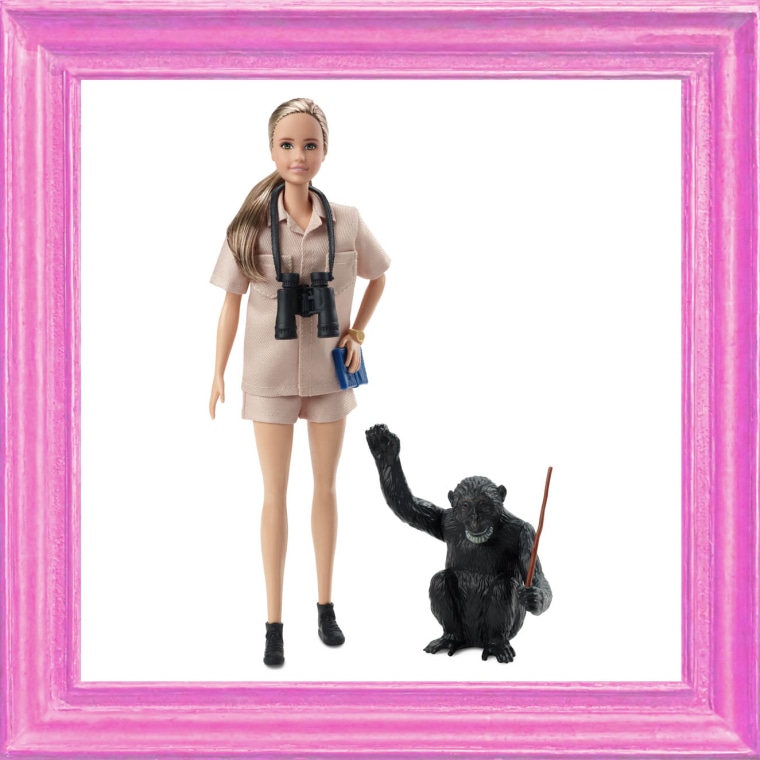 In connection with the "Barbie" movie, Mattel released doll versions of Margot Robbie and Ryan Gosling as Barbie and Ken, as well as dolls representing Liu as Ken, Rae as President Barbie, and America Ferrara as Gloria.
A new, more inclusive era
Barbie began as a blond 19-year-old — but the definition of who could be Barbie changed as the years went on.
Christie, the first Black character in the Barbie universe, was introduced in 1968, nine years after Barbie's launch. In 1980 came the first full-fledged Black Barbie doll, and was designed by Kitty Black Perkins, Mattel's first Black designer.
"There was a need for the little Black girl to really have something she could play with that looked like her," Perkins said in "Black Barbie: A Documentary."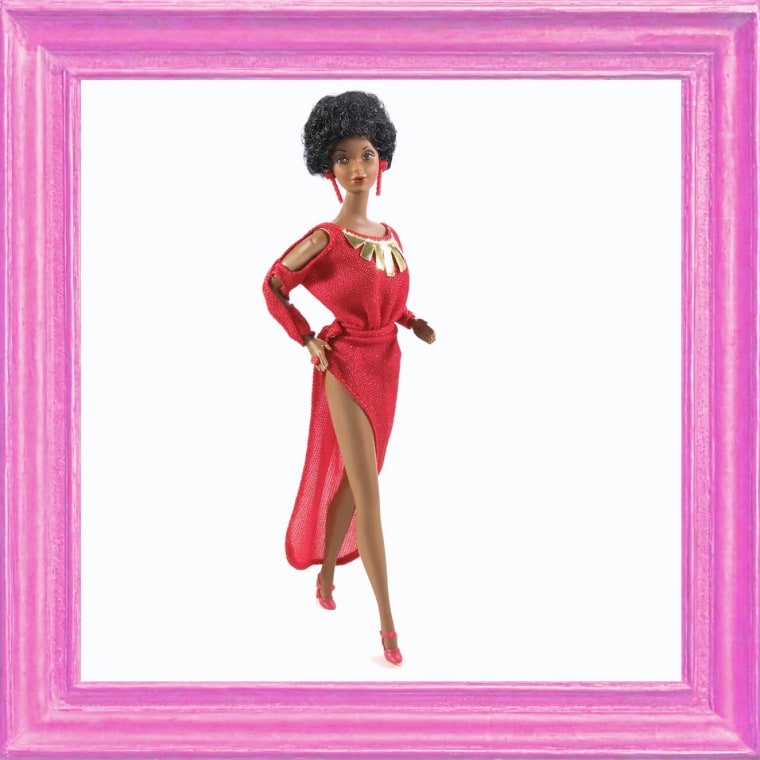 The Barbie doll's body has undergone several changes to make her more lifelike or realistic — beyond just her forever arched heels relaxing in 2015, so she could finally slip into a pair of flats.
(Barbie's permanently-arched foot was parodied in the "Barbie" movie trailer with a viral scene in which Margot Robbie's foot appears to hold the shape of a high heel even after stepping out of the shoe.)
Mattel has long faced criticism over Barbie's unrealistic physical proportions and how they might be affecting girls' body image.
A 2010 study of young girls in the Netherlands found that those who played with thinner dolls ate less food when offered than the girls who played with dolls with more average proportions.
In 2021, another study found that young girls described smaller "ideal bodies" after playing with "ultra-thin" dolls like Barbie versus more realistic dolls.
Spencer says that the Barbie doll was designed with such a slim frame in order to accommodate the thickness of fabric seams and make it easier to clothe her.
In 2016, Mattel introduced three new body type options for Barbie, marking the first-ever change in the doll's plastic proportions. The new doll lineup featured curvy, petite, and tall Barbie dolls alongside the original model.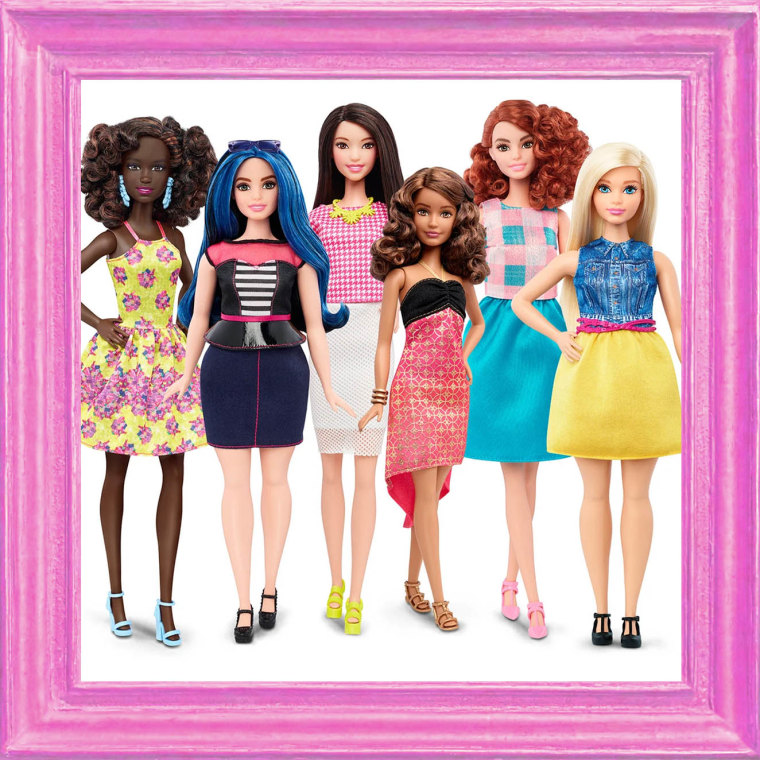 Mattel also came out with a line of Barbie dolls that represents people with disabilities. In 2020, Mattel created a Barbie who uses a wheelchair. A Barbie with hearing aids and a Barbie with a prosthetic leg arrived in 2022, and the first Barbie representing people with Down Syndrome debuted in April.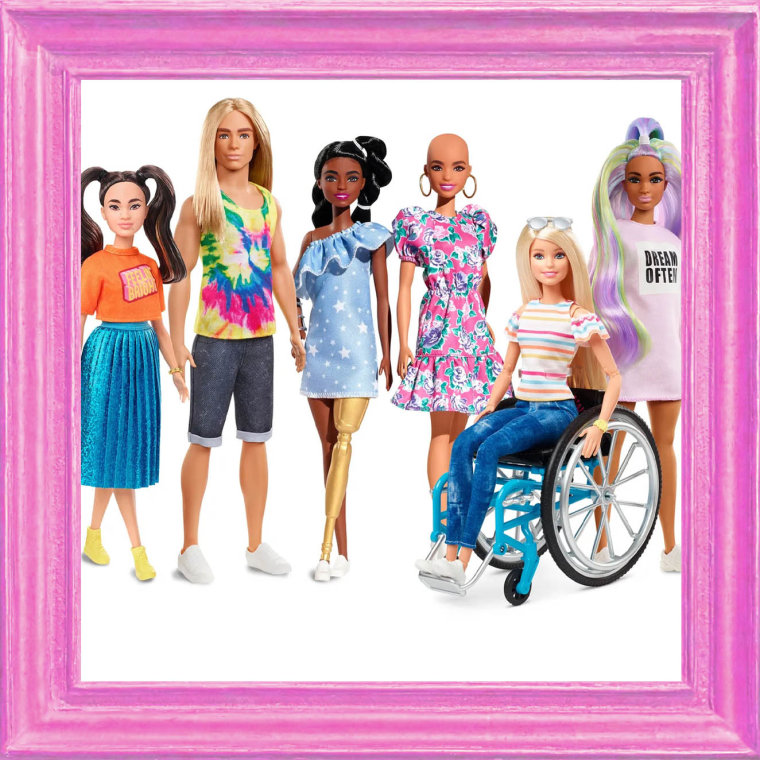 A new era of 'Barbie' in the 'Barbie' movie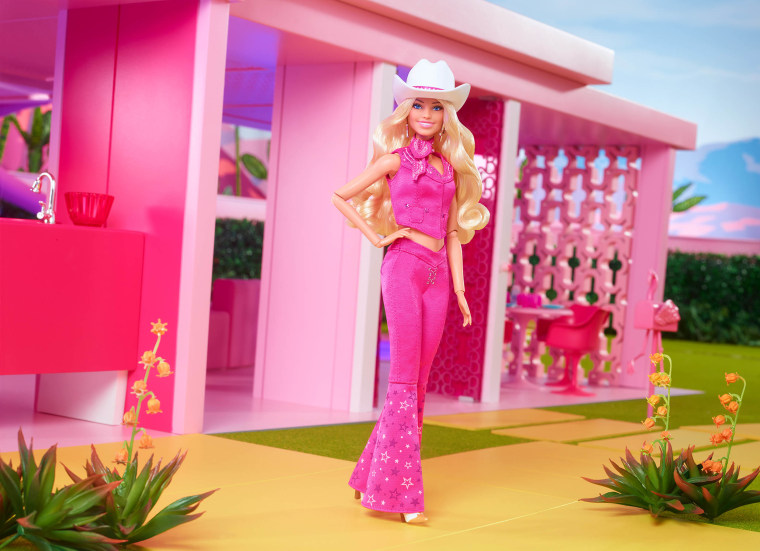 The upcoming "Barbie" movie has inspired a resurgence and a reexamination of all things Barbie.
Thanks to the "Barbiecore" aesthetic, hot pink is splashed over red carpets and everyday looks. There's even a real-life Malibu Barbie DreamHouse available for overnight stays.
The movie will follow Barbie, played by Margot Robbie, and Ken, played by Ryan Gosling, as they journey from Barbie Land to the real world.
After years helping bring Barbie to the world, Spencer is looking forward to seeing what happens to the doll in Gerwig's hands. To Spencer, Barbie's enduring appeal reflects the efforts of Mattel and the design team to keep the doll current — whether it be through a "Barbie" cinematic universe or YouTube vlogs.
"They kept her in tune with the times," she continues. "They kept her appealing. She changed as we changed."