Paul Rudd may be one of Hollywood's most beloved action and rom-com stars, but even he can't believe he had a guest-starring role in the "Friends" finale.
The 53-year-old actor had a recurring part as Mike Hannigan, the boyfriend and eventual husband of the wonderfully weird Phoebe Buffay, played by Lisa Kudrow on the hit NBC sitcom.
The "Ant-Man and the Wasp: Quantumania" star appeared in 16 episodes of the series, including its 2004 finale — which is something he still can't quite believe.
"I never knew that I was going to be in as many (episodes of the show) as I was. But it also felt strange. I mean, I was in that last episode and I just thought, 'I shouldn't be here ... I'm getting, like, a front-row seat to things I'm not supposed to see,'" Rudd revealed during an appearance on the U.K. morning radio show "Heart Breakfast."
Rudd added of the show's tight-knit cast members, "They were all crying, it was all emotional, and I was just like, 'Whoa.' I mean, I felt very privileged. But I also was like, 'I just want to sit back here and not get in the way.'"
As for Kudrow and her co-stars — Jennifer Aniston, David Schwimmer, Courteney Cox, Matthew Perry and Matt LeBlanc — Rudd said he enjoyed working alongside them.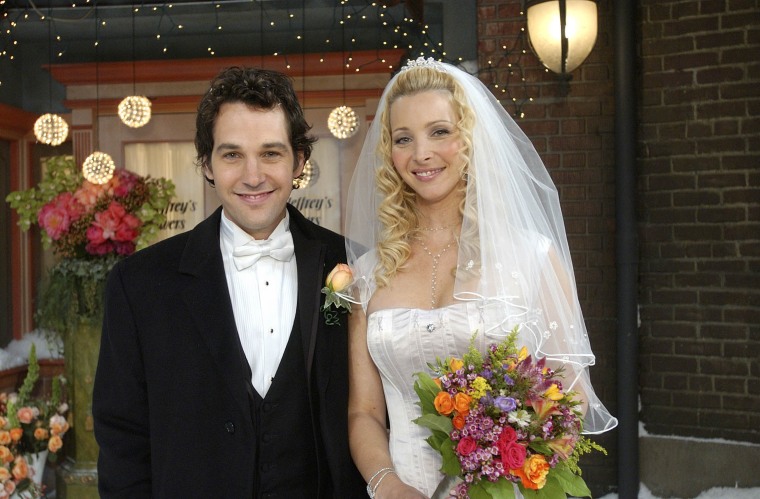 "It was really fun, and they were great. The whole thing was a bit surreal, I must say, to be a part of that — because I came on really at the end," he explained.
Rudd and Aniston had already appeared together in the 1998 rom-com "The Object of My Affection," and went on to later co-star in the 2012 comedy "Wanderlust."
Still, it's not as if Rudd is as close with the sitcom's former stars as the six of them are with each other. "Is there a 'Friends' WhatsApp group?" Rudd was asked on "Heart Breakfast."
"If there is, I'm not on it," joked Rudd.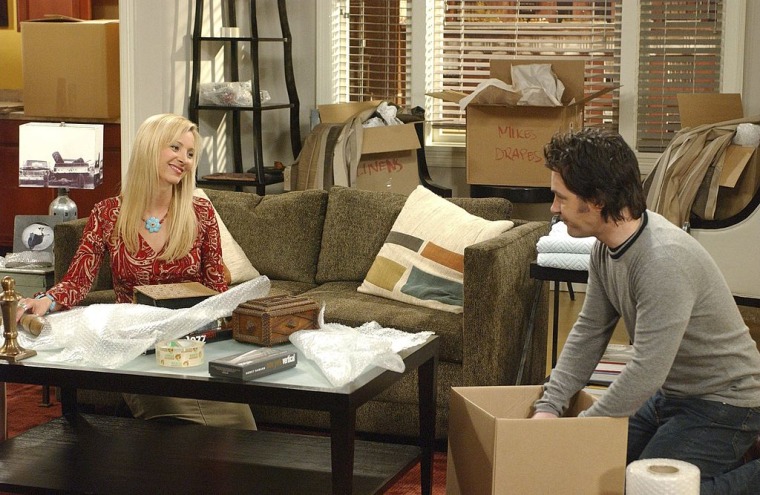 In October 2019, Rudd opened up to Sunday TODAY's Willie Geist about how lucky he felt to have landed a recurring role on one of TV's most popular sitcoms.
"(It was) a little bit like this Marvel stuff where it's like, what an incredible juggernaut of a thing to catch a ride on, to get a seat on this train," he explained. "But I never, ever thought, 'Oh, I'm really a part of this.' I just didn't want to get in the way.
"And I also didn't anticipate it because when I did it, I was only supposed to do one or two episodes and so I was never under a long contract or anything. But then they'd say, 'Oh, we're thinking of writing another episode in two weeks, are you free?'" Rudd continued, adding, "'Yeah, I am.' And so it just happened."
Related: