Happy golden birthday Millie Bobby Brown!
The "Stranger Things" actor celebrated her 19th birthday on Feb. 19. Among those who wished her a happy birthday included her co-star and BFF, Noah Schnapp.
"Happy birthday to my partner in crime for life. I love you so much❤️ @milliebobbybrown," Schnapp captions his post.
"love you best friend ❤️" Brown responded.
Schnapp's post included four photos of him and Brown.
The first picture, captured in black and white, shows Brown leaning on Schapp's shoulder. In the second photo the two are pictured together at a restaurant.
The next picture in the series shows Schnapp and Brown as young children. The two actors have their arms around each other, their hands filled with cartons of french fries.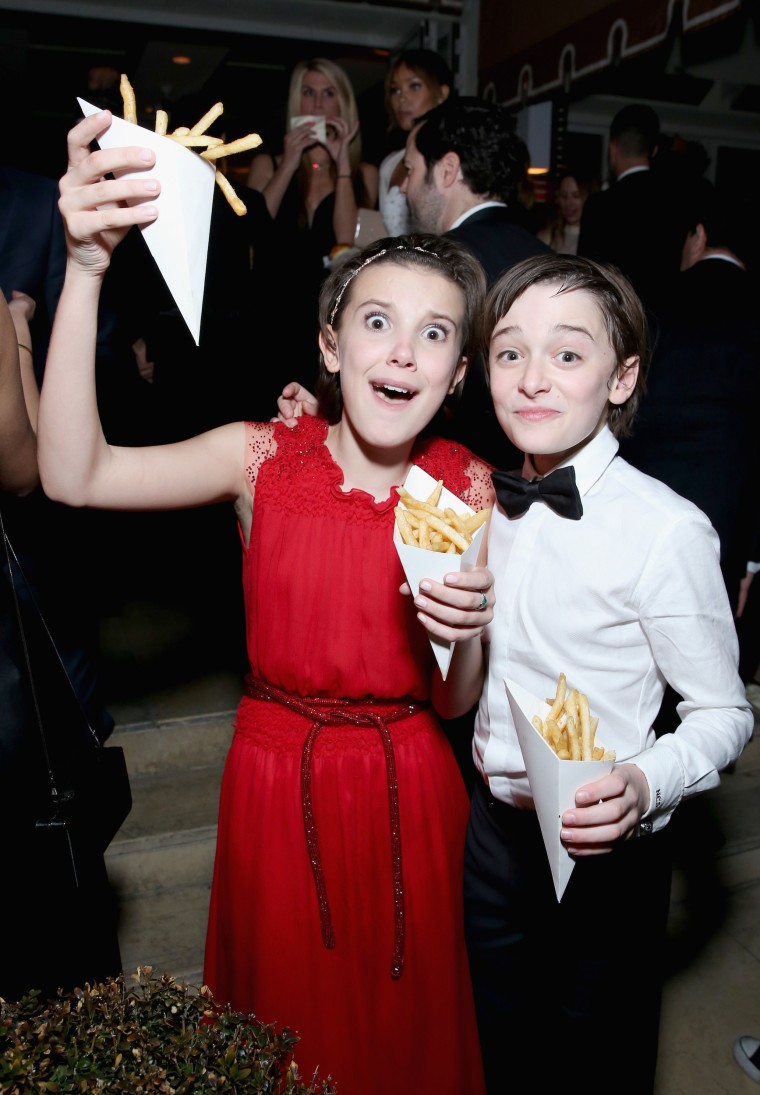 In the final picture, Schnapp and Brown are sleeping next to each other on an airplane.
In June, Schnapp and Brown told MTV News they plan to be lifelong friends. They even added that they've created a marriage pact if they aren't taken by age 40.
"We said if we're not married by 40, we will get married together because we'd be good roommates," Brown said.
"We would," Schnapp added.
Brown celebrated her birthday at the Beauty & Essex Los Angeles bar in California.
"howdy 19 🎀," she captioned it.
"Birthday!!" Schnapp replied.