Kelly Clarkson is impressed by Billy Porter's pipes showcased in a recent cover of her hit song "Stronger (What Doesn't Kill You)."
In a clip from "Kelly Clarkson Show" published on March 14, Clarkson, 40, revealed that she recently heard Porter's gospel version of the 2011 hit song during an appearance on the music game show "That's My Jam."
The verdict? "That's the greatest cover that I've ever heard of any song I've ever performed," Clarkson said. "That's my favorite cover."
In a video shared on March 10, Porter blew away fans when performing in the "Musical Genre Challenge," which has celebrities to sing a song in a completely different style than the original tune.
"Y'all ready to go to church?" Porter asked the audience before he took the mic. "Turn to your neighbor and say, 'Are you ready to go to church?'"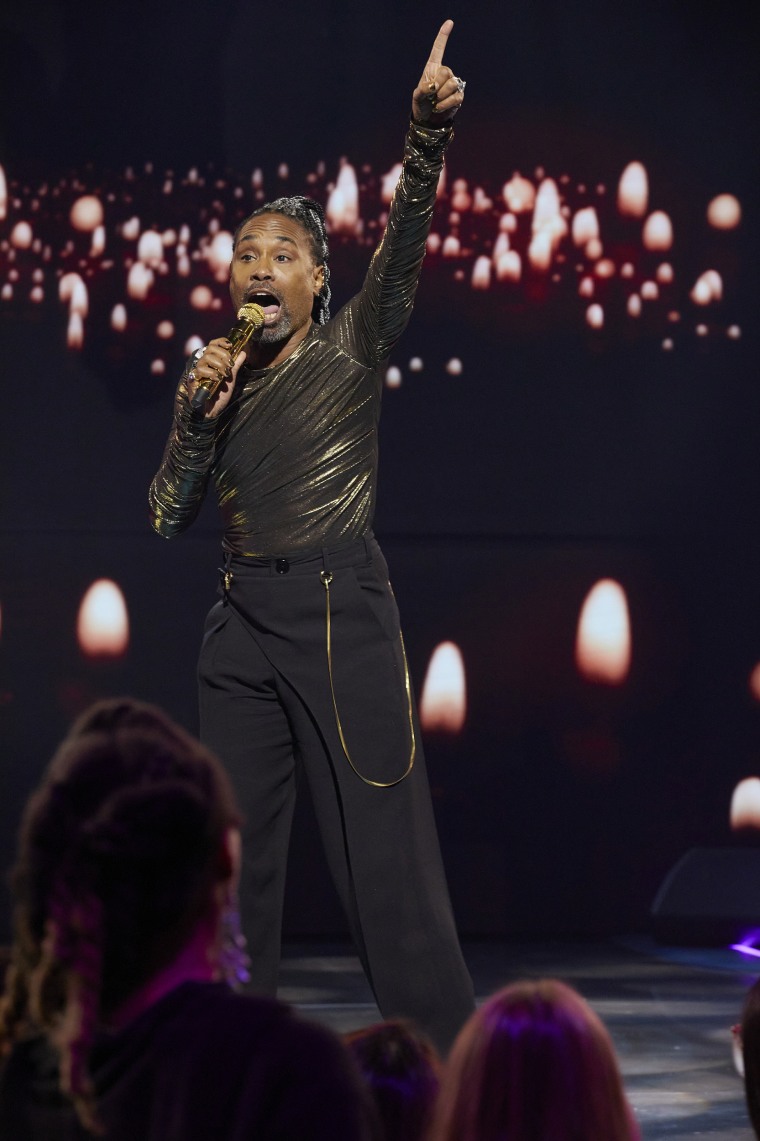 When Porter started the song, he took it nice and easy. The "Pose" star made sure that every line he sang felt like it was real gospel music, and by the time he got to the end of the verse, Porter was moving around onstage and had the audience riled up.
Celebrity guests Sarah Hyland and Darren Criss, who were also on the stage, looked on in awe, and at the end of the song, Criss ran up to Porter and started bowing down to him.
"You can't take the church out of me," Porter concluded.
When recapping the performance on her own show, Clarkson joked that she never wants to sing "Stronger" again because she likes the "church version" way better.
She also said that she can't wait to sing a duet with Porter one day.
"Billy Porter, I'm just saying, there's a personal invite from me anytime you want to sing that song like that with me," Clarkson said with a smile. "I'm going to need that duet, or I'll just stand at the side of the stage and let you have it. It's incredible."