Wednesday night's episode of "Chicago Fire" addressed the absence of the show's star, Taylor Kinney.
In the opening of the March 1 episode, "Damage Control," Van Meter (Tim Hopper) explains that Kinney's character, Lieutenant Kelly Severide, has gone to Alabama to attend an arson investigation training program.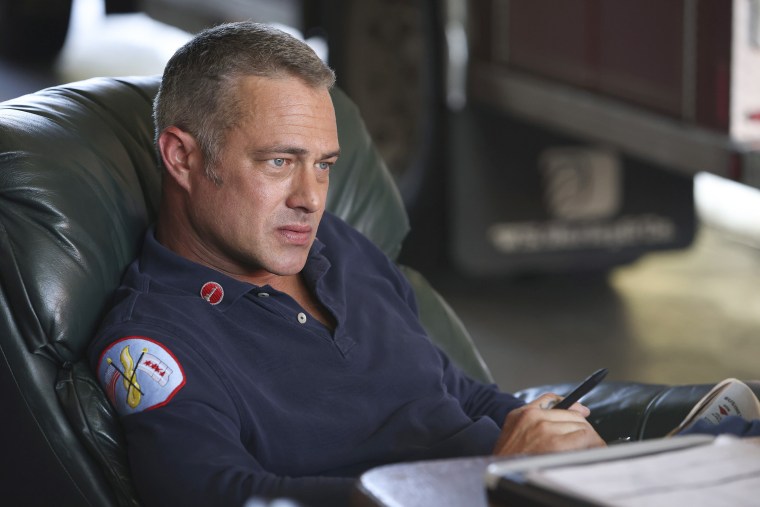 "A last-minute opening like this is the opportunity of a lifetime," Van Meter tells Wallace Boden (Eamonn Walker) in his office at the top of the episode.
He also reassures a skeptical Boden that Severide isn't gone for good.
"It doesn't mean he's planning a transfer to OFI," he says. "And I know it'll be a burden on this house for a while. But the expertise Severide will bring back here to 51 will benefit the whole department."
The episode also reveals how Severide's wife, Stella Kidd (Miranda Rae Mayo), is handling his absence, showing her standing alone in their empty apartment.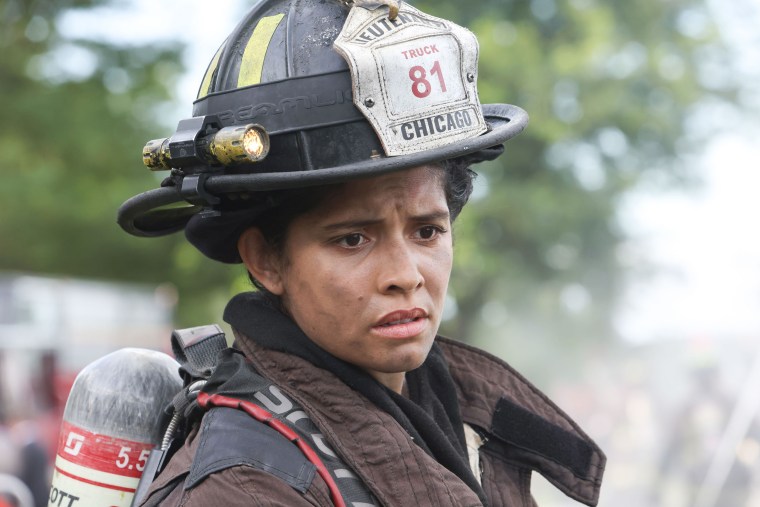 "I feel for Kidd. Long distance is no fun," Sylvie Brett (Kara Killmer) says at one point.
Kinney, 41, recently took a leave of absence from the show to deal with a personal matter, a source close to production confirmed to TODAY.com in January.
He remained first billed in the opening credits of Wednesday's episode.
Kinney has starred as Kelly Severide in "Chicago Fire" since 2012. He has also played the character in two spinoff series, "Chicago P.D. and Chicago Med."
Speaking with TODAY in 2021, Kinney reflected on why "Chicago Fire" has struck such a powerful chord with viewers over the years.
"It's a sense of family. I think the chemistry with the cast, it's a testament to the longevity of the show, from the top down," he told Al Roker and Sheinelle Jones.
"We all get along, so I think that for the audience across the board ... people see the way we get along, we're at each other's houses, we know each other's families, we've seen kids grow up from middle school going to college," he added. "It's a tight-knit group."