Hayden Panettiere is opening up about why she struggled with one plot line from her hit series, "Nashville."
"They wrote my character as having postpartum depression," Panettiere, who starred in the series as country singer Juliette Barnes from 2012 to 2018, recently told Women's Health for the magazine's April cover story.
"They wrote that (Juliette) abandoned her child and went to a different country," she continued, referring to when Juliette goes to Bolivia in the show's final season.
"And it was very difficult to go on set and to act out these feelings about these things that I was truly going through in my real life."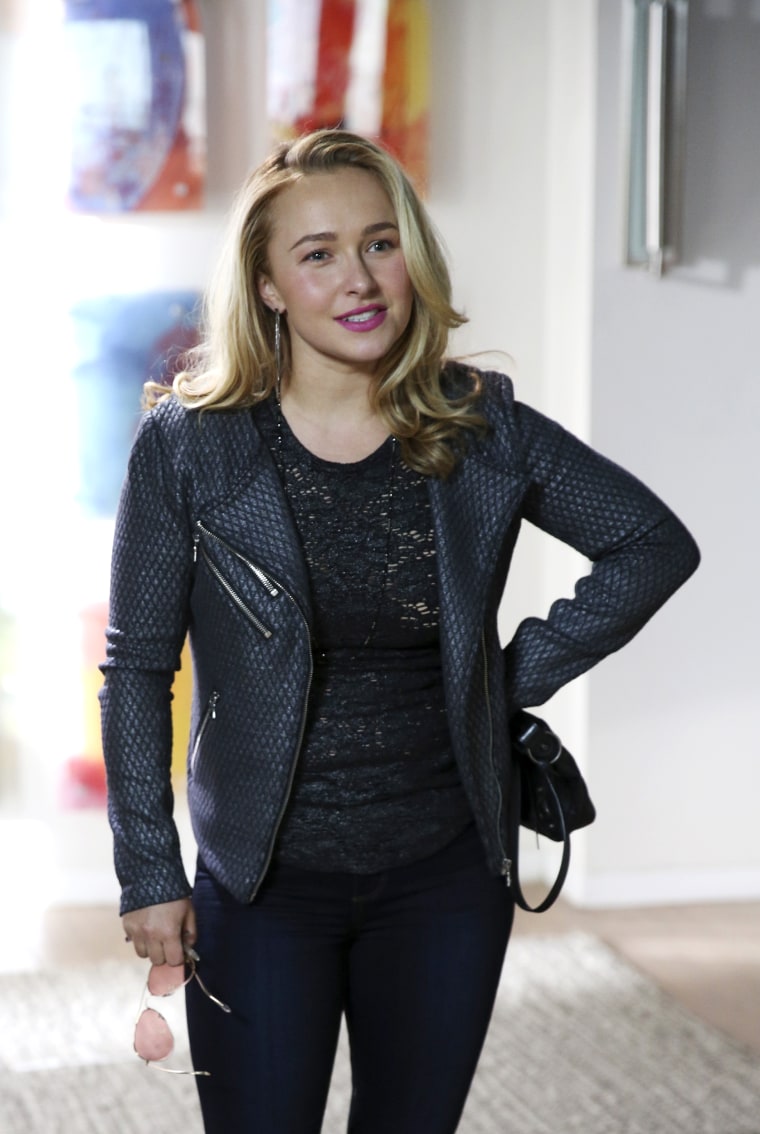 Panettiere, 33, relinquished custody of her daughter, Kaya, in 2018, granting full custody to her ex, retired boxer Wladimir Klitschko. 
Kaya, 8, now lives in Ukraine with her father.
In an appearance on "Red Table Talk" in September, Panettiere described giving up custody of her daughter as "heartbreaking."
"It was the hardest thing I could do," she said. "But the best thing for my daughter was to make sure she was OK, take care of myself and make sure I could be a good mom to her. And sometimes that means letting go."
This custody decision came as Panettiere struggled with alcohol addiction, which she said ramped up in her early 20s, and opioid abuse, which she said began after she was prescribed opioids for severe neck pain.
Following her daughter's birth in 2014, the actor also experienced postpartum depression, which Panettiere told Women's Health made her feel "extreme hopelessness" and "like all the walls are closing in."
She said her drinking increased during this time.
"I should have gone on antidepressants (to cope with the postpartum depression), but you have to find the right one that works for you," she said. "They don't mix well with alcohol, and I wasn't ready to stop drinking."
She entered rehab in 2015, saying she put herself in a treatment center because she felt like she was "drowning."
She continued to struggle with her alcohol use, however, until her health hit a critical low point.
"My body was like, 'Enough,'" she said. "I hit 30. My face was swollen. I had jaundice. My eyes were yellow. I had to go to a liver specialist. I was holding on to weight that wasn't normally there. My hair was thin and coming out in clumps."
Eventually, in 2021, Panettiere returned to treatment, received intensive therapy, and is now living without alcohol or opiates.
"A big part of my therapy has been living in forgiveness," she said. "A step in the 12-step program is making amends. If somebody wants to be a good person and to be the best version of themselves, they can choose to do that."
Panettiere noted that her daughter does not yet know about her history, but said she is "looking forward to the day where I get to have these conversations with her.
"I'm grateful that I'm equipped with the information and with the experience that I've had with postpartum depression," she said.