Hello again, "You"!
On Friday, Netflix announced that "You" — its hit thriller starring Penn Badgley as the prolific serial killer Joe Goldberg — has been renewed for a fifth and final season. Season 5 will have a change of showrunners, with executive producers Michael Foley and Justin W. Lo taking over for Sera Gamble, who originally developed "You" with Greg Berlanti, and ran the show for its first four seasons.
"As I step back from day-to-day showrunning to focus on new projects, I'm immensely grateful to co-creator and all-around genius Greg Berlanti, Caroline Kepnes, my friends at Berlanti Productions and Alloy Entertainment, and our steadfast partners at Warner Bros and Netflix," Gamble said in a statement. "Making the show alongside our writers, producers, directors, cast and crew has been an honor and ridiculously fun. And I feel lucky to have worked with an artist as gifted and thoughtful as Penn Badgely. I'm proud of what we've all accomplished and feel privileged to pass the torch. I'm excited to watch and support the 'You' team as they bring Joe Goldberg's journey to its delightfully twisted conclusion."
It's a storied end for "You," which premiered in 2018 on Lifetime, only to be canceled. But when it dropped on its streaming partner Netflix on Dec. 26, 2018, "You" became a massive, meme-generating success. Netflix quickly resurrected "You," and it's been a global hit on the streamer ever since.
Accompanying the announcement, Netflix teased Joe's fate, asking: "Will Joe Goldberg finally get his judgment day?"
From where Season 4 ended — spoilers ahead! — Joe is currently sitting on top of the world, having triumphantly returned to New York City where the show began in Season 1. He's alongside his new love, Kate (Charlotte Ritchie), who's inherited her father's fortune (courtesy of Joe, who murdered him). His past misdeeds have been summarily erased.
"I thought it was the only way it could go," said Badgley during an interview for the Feb. 15 cover of Variety about where Joe ends up. In that story, Badgley also wondered what it might look like for Joe to get his just deserts. "Is killing Joe enough?" he asked. "Whoever kills him is brought down to his level."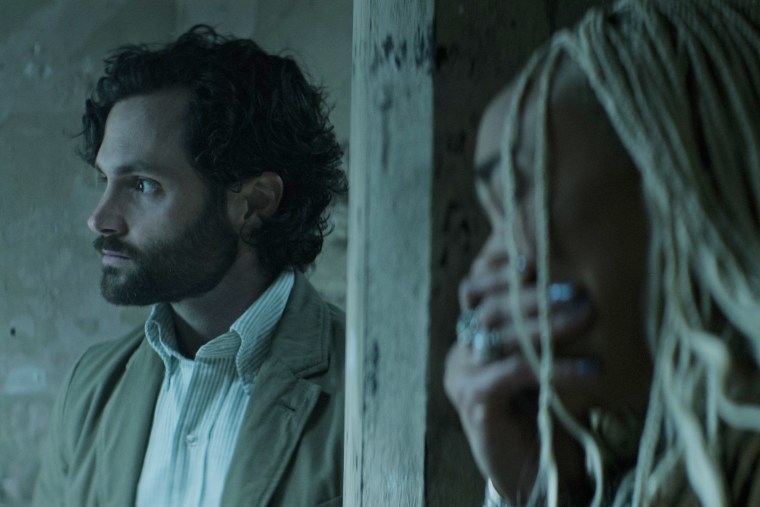 Berlanti and executive producer Sarah Schechter also issued a statement, saying: "We are so incredibly grateful to Netflix and Sera and everyone that has been a part of this show from the beginning. Sera is the most brilliant writer and partner and she will remain a key part of the 'You' family as an executive producer. We intend to bring her every idea we can from our company for years to come. Ever since our friends at Alloy shared Caroline Kepnes' fantastic book we have always conceived it as a five season journey. We are excited to continue our relationship with Mike and Justin as they take over the reins as co-showrunners and prepare to bring Joe Goldberg home."
Netflix's Peter Friedlander, the vice president of scripted series for the U.S. and Canada, said: "'You' became an instant sensation on Netflix with a resounding cultural impact that has grown season over season. We're excited — and a bit terrified — to see how it all ends for Joe Goldberg, but one thing is for sure: 'You' are in for an unforgettable ending."
This story first appeared on Variety.com.