"Dukes of Hazzard" reruns have been pulled from TV Land in the wake of controversy surrounding the Confederate flag — which is famously seen atop a 1969 Dodge Charger known as the General Lee, which is prominently featured on the show.
A representative for the network told TODAY.com, "We can confirm that we removed Dukes of Hazzard from our schedule, but have no further comment."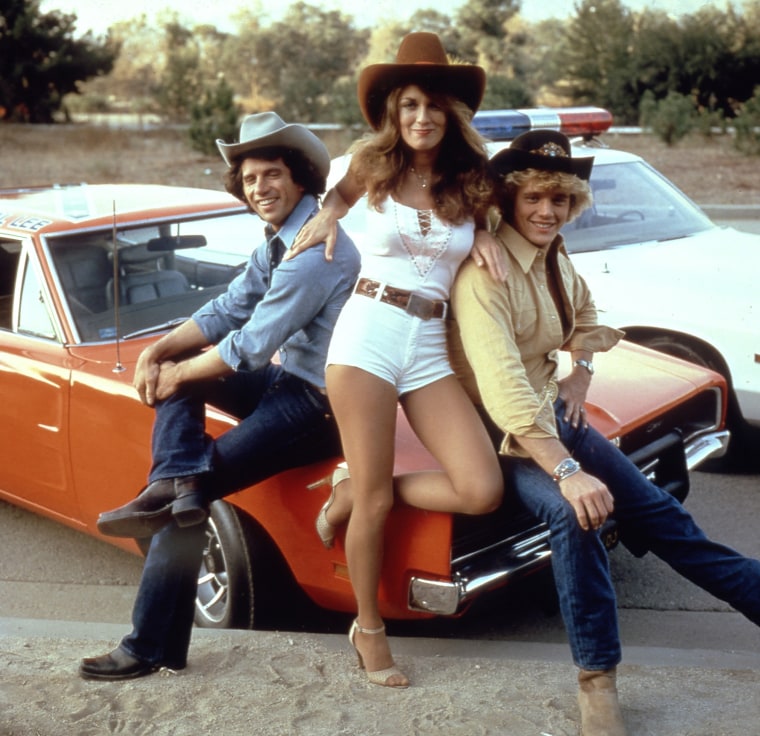 On June 24, Warner Brothers announced that it would no longer sell products featuring the Confederate flag — including "Dukes of Hazzard" merchandise.
"Warner Bros. Consumer Products has one licensee producing die-cast replicas and vehicle model kits featuring the General Lee with the confederate flag on its roof — as it was seen in the TV series. We have elected to cease the licensing of these product categories," Warner Brothers said in a statement to NBC News.
Actor Ben Jones, who played Cooter Davenport on the show, which ran from 1979 to 1985, defended the use of the flag in a Facebook post last week, calling it "a symbol that represents the indomitable spirit of independence."
His co-star John Schneider told The Hollywood Reporter, "I take exception to those who say that the flag on the General Lee should always be considered a symbol of racism. Is the flag used as such in other applications? Yes, but certainly not on the Dukes."