Kathie Lee and Hoda have been crazy busy in the Bahamas, but it wouldn't be a TODAY-cation if the ladies didn't take some time to meet the local animals.
Because it's Atlantis, most of them were sea creatures – from an anemone to an (albeit very small) shark. The majority of the critters were contained within a tank, which is nice for Hoda.
It's was a learning experience, as usual. For instance: Starfish don't have brains (like a lot of Kathie Lee's ex boyfriends, she joked), sea cucumbers can expel bits of their intestines to trick their enemies, and sea lions can breakdance.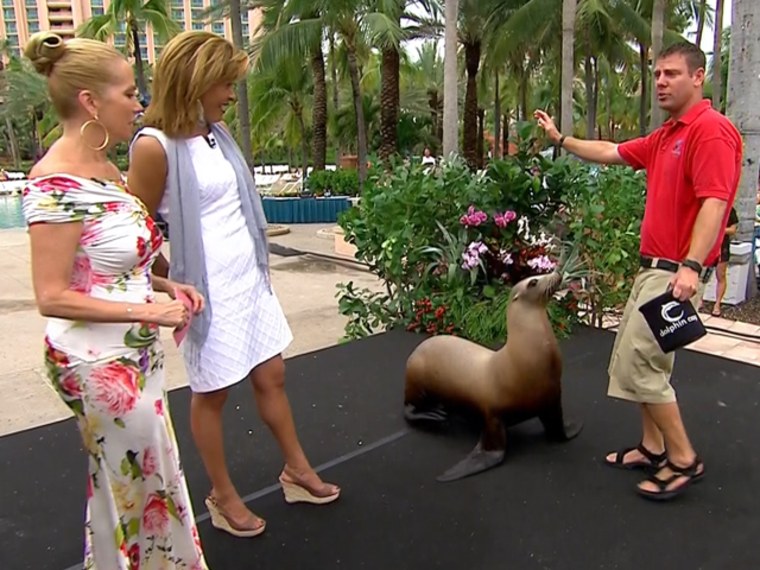 Really! The ladies have some moves, but this little guy was FLOSSING. Watch the video below.
More: KLG and Hoda get wet and wild in the Bahamas
It's island time! What have the ladies been up to?
Sound the conch! KLG and Hoda are live in the Bahamas
Julieanne Smolinski is a TODAY.com contributor. She is also an incredible breakdancer.