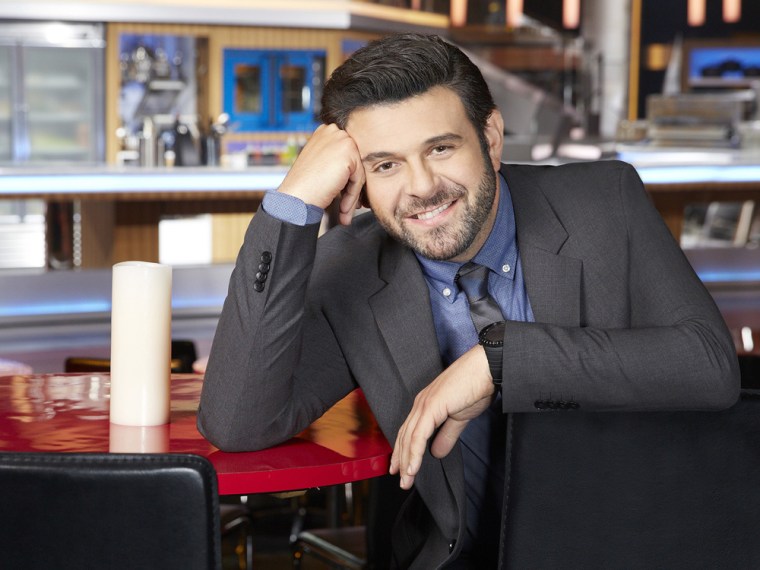 Ever think you could take down a celebrity chef with your own recipes and kitchen skills? Eight home cooks will get the opportunity with NBC's new food showdown, "Food Fighters," hosted by "Man vs. Food's" Adam Richman.
"The home cooks have their five best recipes, so they know them like the back of their hand," Richman explained about the competition during a conference call Tuesday. "The pro chefs have vast, vast oceans of talent and expertise, but they don't have any recipe that they're following."
On top of that, the culinary experts have to cook the contestants' specialty dishes and make them even better. "It's a culinary mortal combat, but with a heart," Richman said.
The best part of the show, which could see the amateur chefs taking home up to $100,000 in prize money? "It's to see the home cooks get a chance to shine and get their respect in the same arena as true culinary titans," Richman said.
Sign up for top Entertainment news direct to your inbox
Speaking of titans, the celeb chefs featured on "Food Fighters" include "Ace of Cakes" star Duff Goldman, "Iron Chef America's" Cat Cora, "Top Chef Masters" contestant Lorena Garcia, "Top Chef" contestant Marcel Vigneron, "Unique Sweets'" Elizabeth Falkner, and others.
Richman teased that some of the dishes served during the competition were "like modern art masterpieces." But not everything turned out great.
In a clip that NBC is sharing first with TODAY.com, contestant and mom of three Elisha Joyce whips up some spring rolls that look more like oily logs than any delectable art.
"Food Fighters" premieres Tuesday, July 22, at 8 p.m. ET on NBC.