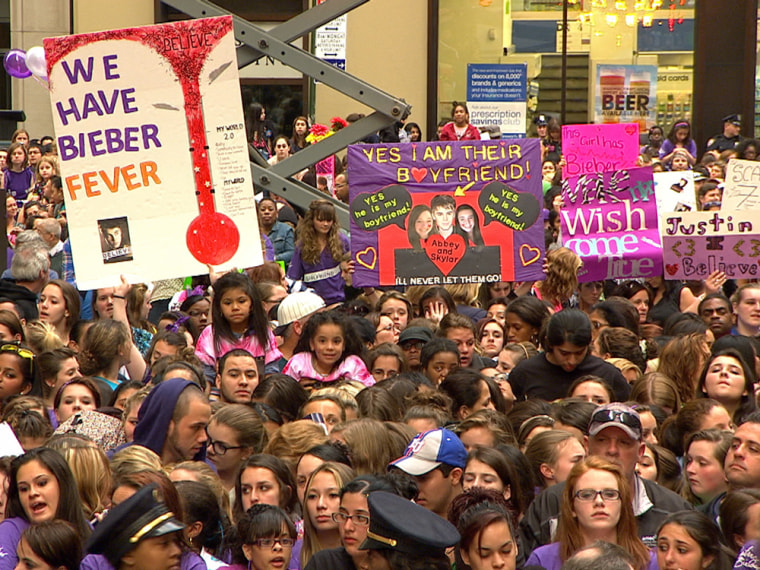 Sooo...guess you guys really like Justin Bieber, huh? By 7 a.m. Friday, nearly 8,000 fans were packed into the plaza to see the megastar perform live on TODAY.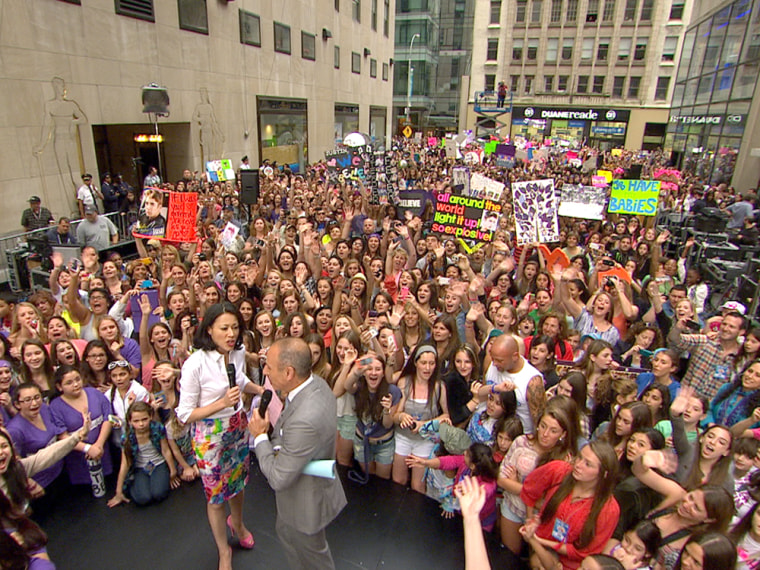 Check out this crowd!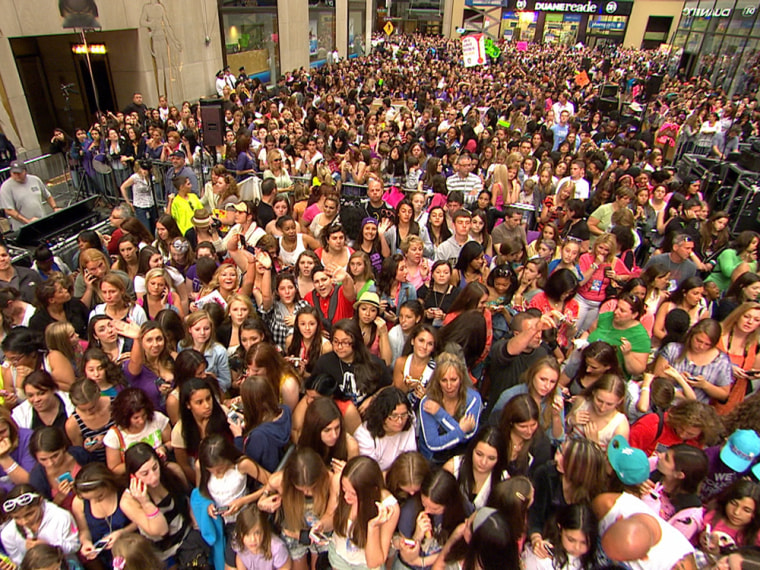 Al (that's him, way up there) got to give what Matt called the "best 'my people!' ever."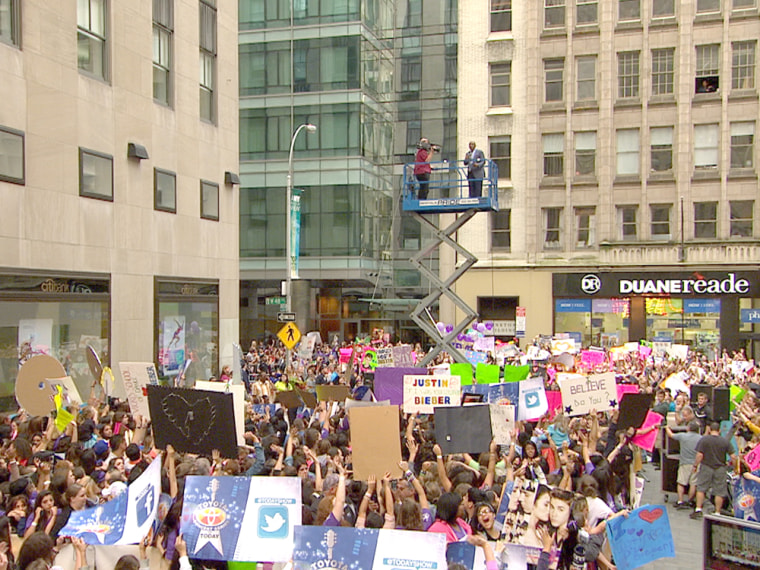 And as usual, the fans' signs were epic.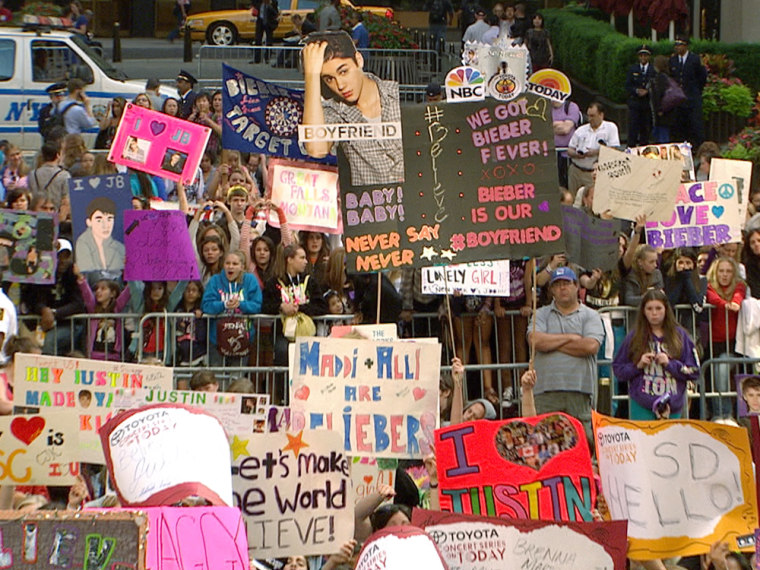 To make this moment even more special, folks in the front of the pack waiting to get a prime spot for the show got a surprise visit from the man himself Thursday afternoon; watch the video here!
More:Video: Bieber takes plaza fans 'All Around the World'
Video: Justin Bieber wants to be your 'Boyfriend'
Line up and tell us what concert is worth camping out to see