Barbra Streisand is weighing in on the gay marriage controversy.
The outspoken diva was honored by the Human Rights Commission in Los Angeles this week, where she delivered a fiery pro-gay, anti-Bush speech.
"The Bush Administration wants to change the positive inclusive direction of our Constitution by calling for an amendment that authorizes discrimination on the basis of sexual orientation. Well, I say, no way," Streisand told the crowd of 1,700 power gays and lesbians.
She also blasted the proposed spending to promote marriage. "Turning government into a marriage counselor is a joke ... a waste of time and money. It's not a policy; it's a diversion."
Streisand also addressed the controversy resulted in hubby James Brolin's miniseries about Ronald Reagan yanked from CBS. "I've seen [the right wing's] ferocity up close, as I witnessed the astounding assault on the CBS movie about Ronald Reagan … They attacked that movie and drove it off network television before any of them had ever seen it. The right wing is very well-organized. They fight dirty."
Streisand was introduced by John Travolta, who drew cheers from the crowd when he said that when he was thirteen, he wanted to audition for the female lead in "Funny Girl."
Kidman's daring deed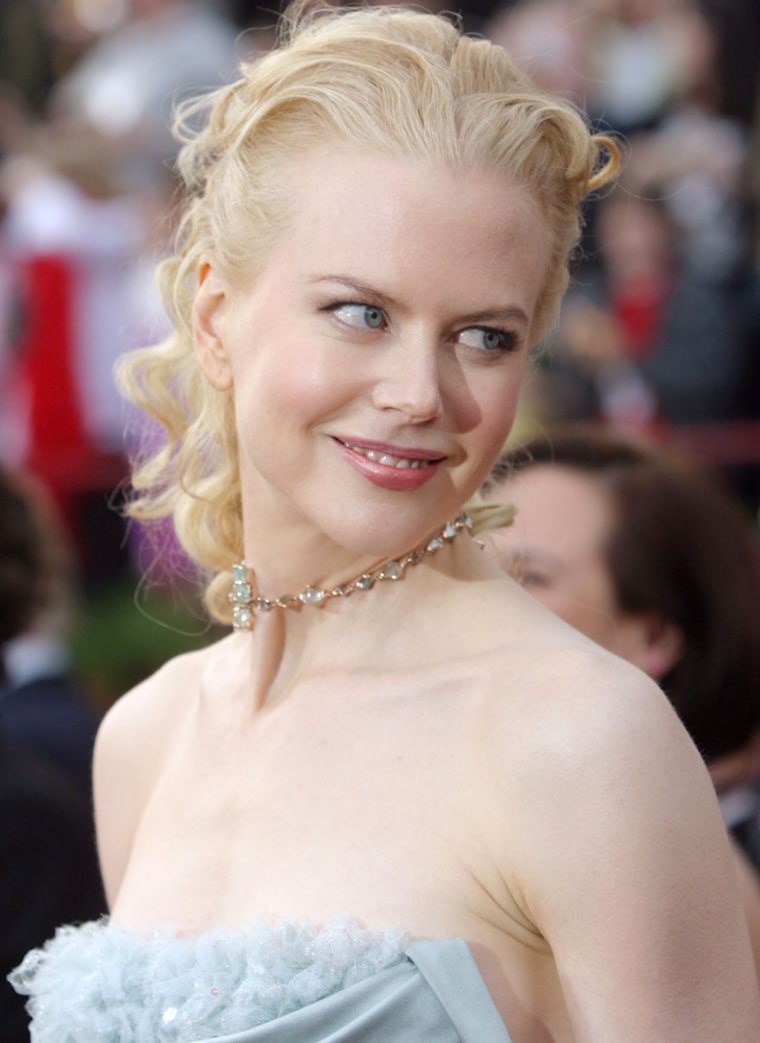 Nicole Kidman shocked some fans in her homeland of Australia by posing for some startling photos in a men's mag.
Kidman's photo spread has been described as "just plain naughty." In one pic, she is shown blindfolded, in another, she's pictured spitting water. "She's not crazy about being on the cover of a men's magazine but  . . . she loved the photos," editor Peter Holder told the Sunday Mail.
He defended the provocative pics, saying that Kidman's interviews are boring: "I think people are tired of reading interviews with Nicole because she never answers the questions you want."
Kidman's rep tells The Scoop she knows nothing of the photos.
Notes from all over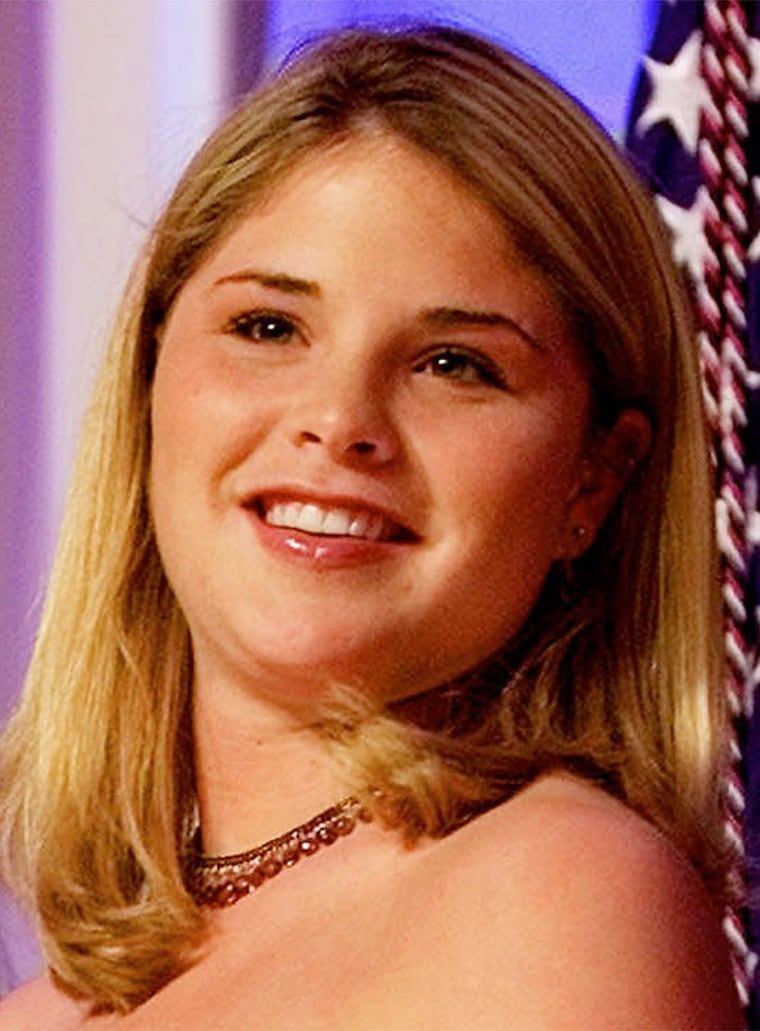 Is Jenna Bush a Britney Spears fan? The first daughter had a private backstage meet-and-greet with the belly-baring singer and then attended her concert at the Las Vegas MGM Grand on Saturday night, according to the Las Vegas Sun.  . . . Breast-baring Janet Jackson is planning to appear on the Letterman show, says a source.  . . .Secret-baring cad James Hewitt was arrested near his Kensington home after attacking a photographer, according to Hello.com. The arrest came shortly after Hewitt, who was Princess Diana's lover, was voted winner in the reality show, "Back to Reality."
Mondays through Thursdays on MSNBC.com