The internet said Sophie Turner had the "opportunity to do the funniest thing possible" amid her pending divorce from Joe Jonas, and she did.
Turner stepped out with Taylor Swift for dinner on a Tuesday night. Simple as that.
A Hollywood actor and a pop star socializing may seem par for the course, but fans in touch with their personal lives picked up on messages the outing was seemingly sending.
Here's why the Sept. 19 photo sent fans into a turmoil — and why crisis public relations professional Molly McPherson called it one of the "best PR moves" she's seen.
This was Turner's first public outing since her headline-making split
News that Jonas filed for divorce in Miami broke over Labor Day weekend.
As the divorce proceeded, Jonas remained more in the public eye: He was photographed out with their two daughters, continued posting on Instagram (including one with his wedding ring, which made headlines of its own) and has been on stage for the Jonas Brothers' world tour. The "Game of Thrones" actor, in contrast, largely remained silent, aside from co-authoring a public statement.
This marked her first public outing — but not the last statement she would make this week.
On Sept. 21, two days after stepping out with Swift, Turner sued Jonas for custody of their two daughters and their "immediate return" to the U.K.
For publicist and Gracie PR founder Beth Booker, there is a deliberate link between Turner's first public outing and the first court filing, calling it a "power play."
It's notable, Booker says, that the contentious filing came days after the internet was "hyping up the friendship and showing support for Sophie."
"Nothing is by chance when it comes to celebrities, their appearances and when court filings go public," Booker says.
Turner's petition was filed through the Hague Abduction Convention, an international treaty that aims to give a civil solution to parents "seeking the return of a child wrongfully removed or retained across international borders."
Jonas issued a lengthy response, saying the children were "not abducted," and that Turner's intention is to "move the divorce proceedings to the U.K. and to remove the children from the U.S. permanently."
The divorce 'spin'
Along with the divorce filing came gossip stories that seemed to paint Turner as a "bad mom" to their daughters. Their two children, according to the divorce filing documents, had been residing with Jonas most recently in Miami and other locations.
Fans didn't necessarily buy the tabloid spin that Turner was not a present mother and rushed to social media with prior interviews of Turner talking about preferring to be home.
Speaking to TODAY.com previously, McPherson said that in celebrity divorces, like regular divorces, there's a need to "control the narrative."
In this case, McPherson said, the alleged effort to spin Jonas' image as a "good dad" compared to Turner's "party mom" backfired with fans.
Why Taylor Swift?
Taylor Swift is known for her posse of girl friends. Until now, Turner hasn't necessarily been counted among them. The last time Swift and Turner were photographed together was at the Graham Norton show in 2020.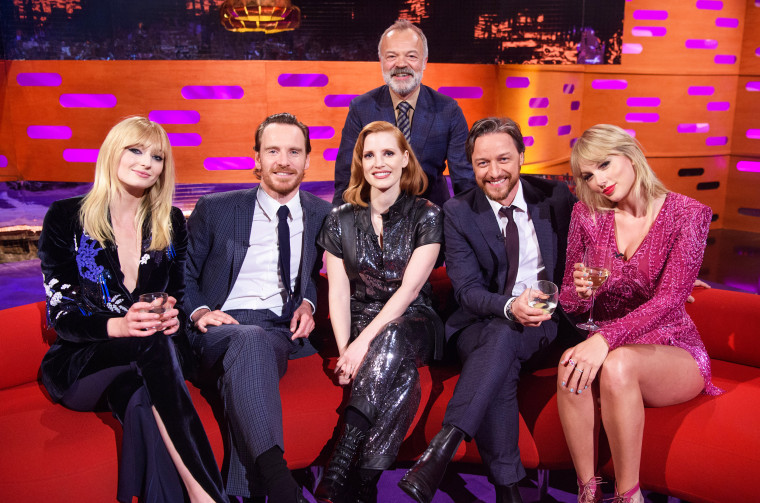 Swift and Jonas previously dated in 2008. She told Ellen DeGeneres in 2012 that her song "Forever and Always" was about their relationship.
McPherson says Swift's prior relationship with Turner's estranged husband makes their outing seem all the more intentional.
"For someone who has remained silent about the breakup of her marriage, Sophie Turner's choice of company speaks volumes," McPherson tells TODAY.com. "Considering the shared history between the two, this dinner outing is one of the best PR moves ever."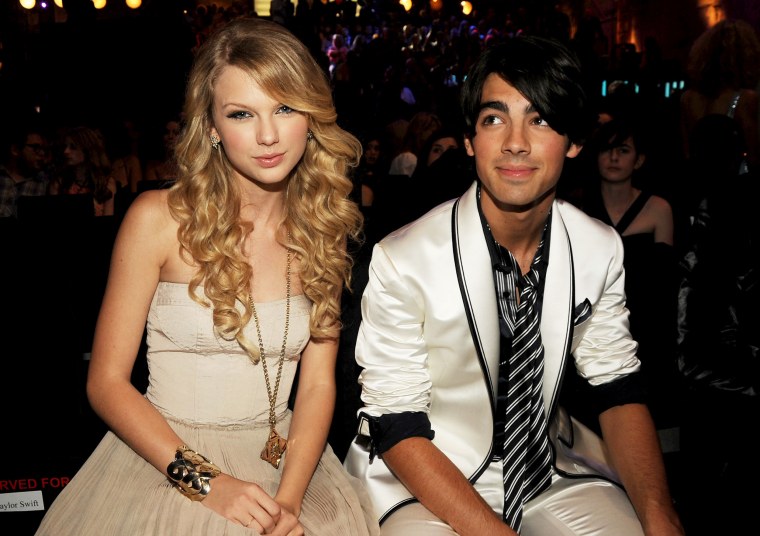 Booker says Swift's reputation also precedes her. She is "massive champion for her friends" and has "spoken out about being dragged through tabloids," both of which are relevant here.
What message does this send?
PR pros say these pap walk photos send a clear message.
"She's taking her power back," Booker says, and doing so in a way that isn't "focused on dragging her children's father through the tabloids."
"And she's doing it all alongside a woman who not only is an ex of Joe, but is the embodiment of girl power and the lyricist behind, 'Picture me thick as thieves with your ex-wife.'"