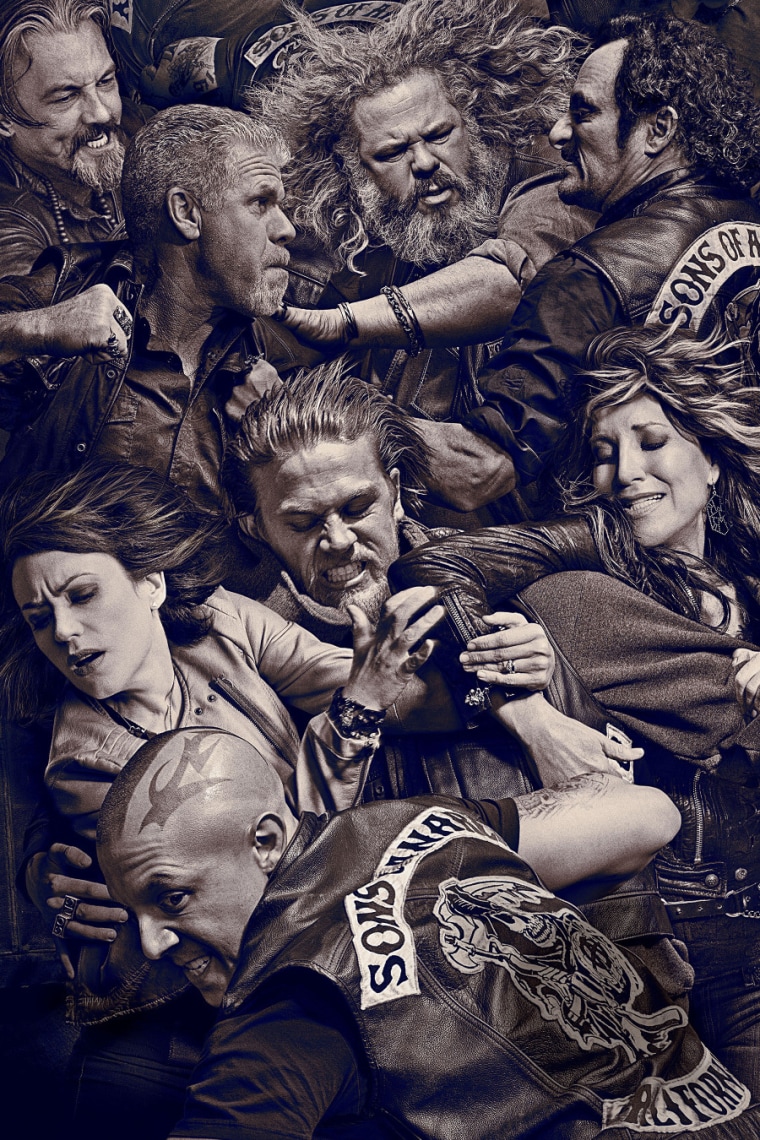 Fans are accustomed to violence in "Sons of Anarchy" — it's part of the job for a gun-running, drug-dealing motorcycle club. But nothing could have prepared viewers for the shocking school shooting in Tuesday's season six premiere.
Instead of one of the Sons or a rival gangster, the perpetrator was an 11-year-old boy with the face of a cherub. And although the carnage happened offscreen, it was more chilling and disturbing than anything fans have ever seen before.
"That was my decision," showrunner Kurt Sutter told TODAY about not showing the actual shooting. He also said he had "long discussions" about its depiction with director and "Sons" executive producer Paris Barclay. "I thought what he did was beautiful and more horrific than if you were in there seeing body parts fly."
"The interesting thing is people always think they see a lot of blood and guts on this show," he added, "and the truth is they don't. I just find if you give them a hint and then leave the rest up to their imagination, it's so much more potent. I find that's much more effective."
"I know I didn't want to go in there and create and show the horror, I just wanted to relay that it was happening and play the weight of it in the aftermath," Sutter said. "I felt that was the respectful way to tell the story so it didn't seem sensational. To show a bunch of 9-year-old bloody corpses just would not be the right way to tell that story."
Although the episode aired nine months after the massacre at Sandy Hook Elementary School, Sutter adamantly denied that his fictional school shooting is an arbitrary plot device used to piggyback on that tragedy.
"It'll obviously be the catalyst for what happens in terms of law enforcement," Sutter explained. "I didn't want to do that and then ultimately have it just be a story beat and then go away. It'll be the thing that drives our antagonistic characters for the season."
Those characters include Donal Logue and CCH Pounder, who is introduced in the next episode as San Joaquin's district attorney.
The shooter's resemblance to an older version of Jax's (Charlie Hunnam) sons isn't his only connection to the club: the little boy's mother is Nero's (Jimmy Smits) cousin's old lady — and his gun came from SAMCRO.
The school shooting impacts the Sons "because they're ultimately in the middle of it," said Sutter. "People know they are the primary gun source for gangs in the northwest. ... And Nero as well — that relationship will become complicated as a result of this, because they're sort of enmeshed by the circumstances."

"Sons of Anarchy" airs at 10 p.m. Tuesdays on FX.