Elton John had some choice words about a fellow pop star's stage performance and, for once, it didn't involve Madonna.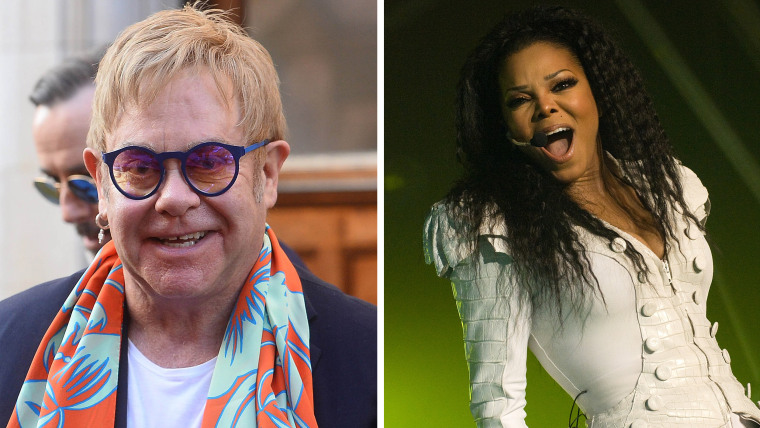 In a Rolling Stone interview published online Thursday, the British singer admitted he "probably went too far" in criticizing Madonna for lip-syncing at her concerts, adding, "I got very personal and I wrote her — she was very gracious." But that didn't stop him from criticizing what he considers a concert no-no — or calling out another artist in the process.
RELATED: Elton John talks career and fatherhood, calls his sons 'greatest decision'
"You know, [bleeping] music magazines writing a review of Janet Jackson saying, 'This is the greatest show — four and a half stars,'" John told the magazine. "It's [bleeping] lip-synced! Hello! That's not a show! I'd rather go and see a drag queen."
Jackson, a five-time Grammy Award winner, kicked off her "Unbreakable" World Tour on Aug. 31. With "What Have You Done for Me Lately?", "Black Cat" and "Miss You Much" among her many No. 1 hits, she'd sold 160 million records before the October release of her latest album, "Unbreakable," according to her label, BMG.
Even if John's lip-syncing accusation is true, it's unlikely to cause the kind of national uproar that followed Jackson's 2004 Super Bowl halftime show performance, remembered primarily for her "wardrobe malfunction."
RELATED: From Bruno Mars to Left Shark: 10 most unforgettable Super Bowl halftime shows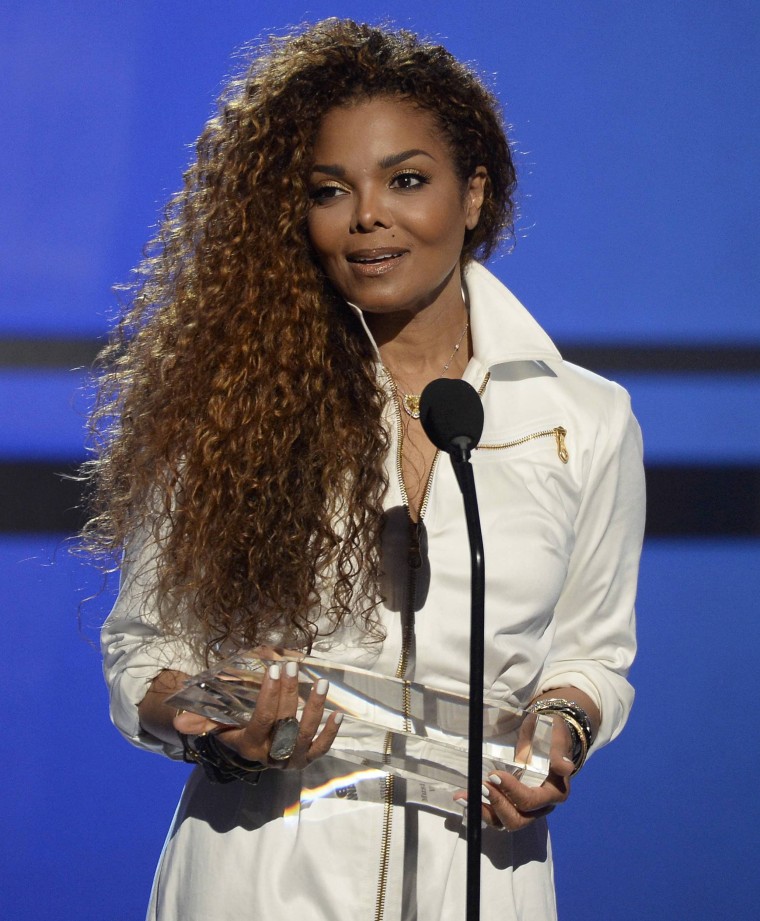 John — whose trophy collection includes 11 Grammys, an Academy Award and a Tony Award — also tweaked his frequent touring partner Billy Joel for his drinking, the magazine reported.
RELATED: Janet Jackson, J. Cole join forces for 'No Sleeep' video — get the first look
"He's one of the great American songwriters," John said with a "laugh and a serene smile," according to Rolling Stone. "But I know when people used to say to me, 'You're wasting your life,' I'd go, '[Expletive] off!' and I wouldn't speak to them for two years. Billy was [ticked], and I understand. But does it mean I don't love him? No, of course not."
Follow TODAY.com writer Chris Serico on Twitter.