Has it really been two decades since we first met the Scooby Gang?
By which we mean the Scoobies of Sunnydale, California. The brave and brainy teens who, with their wisecracking leader Buffy, helped stop an apocalypse — or two.
Yes, believe it or not, it's the 20th anniversary of the first episode of Joss Whedon's "Buffy The Vampire Slayer," the cult hit TV show that launched the careers of Sarah Michelle Gellar, Alyson Hannigan, David Boreanaz and more big stars.
To honor the special day, Gellar, 39, poured her heart out in an Instagram note thanking the cast, crew and die-hard fans who've kept the "Buffy" spirit alive 14 years after the show went off the air.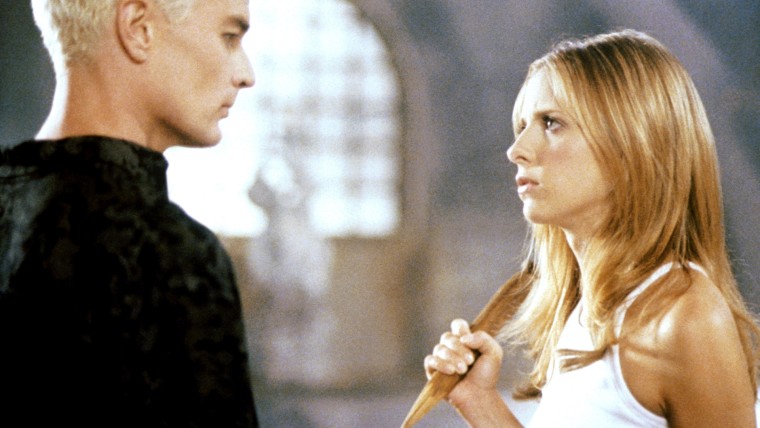 The actress began her post by saying it was a "privilege" to play the show's sassy and strong protagonist.
"While we knew the potential, I don't think any of us saw the lasting impact our show would have," wrote Gellar. "As an actor, you wish for that one role where you can leave your mark and forever be remembered, with Buffy I got so much more."
She continued, "She's a feminist challenge to gender hierarchy. Buffy may have been the Chosen One, but I was the lucky one."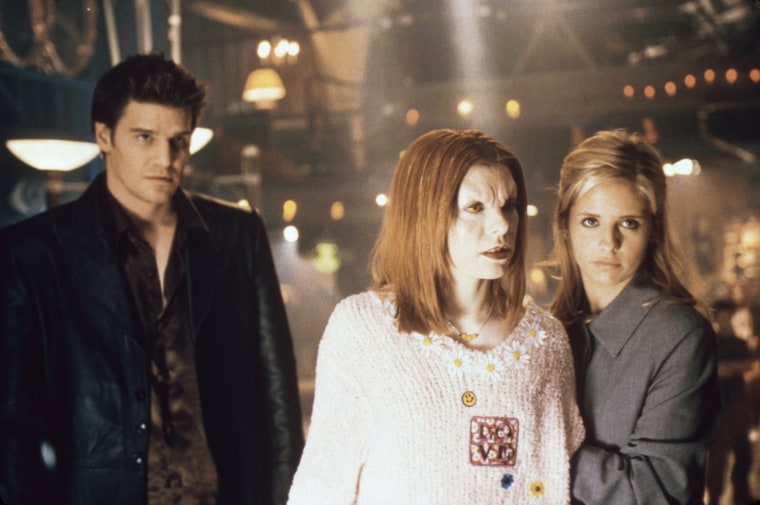 Addressing "Buffy" fans, she added, "We made this show for you, and your unwavering support has kept this show going long past our seven years. You are everything."
Gellar concluded, "And always remember…'If the apocalypse comes, beep me.'"
RELATED: Sarah Michelle Gellar shares sweet tribute to friend Shannen Doherty
Hannigan, 42, who starred as Buffy's witchy bestie Willow, chimed in with a tweet thanking creator Whedon.
James Marsters, 54, who played Buffy's nemesis-turned lover Spike, sent his own greetings to his old pal and her beloved vampire stake, Mr. Pointy.
British actor Anthony Stewart Head, 63, who brought a fatherly air to the show as Buffy's tireless "watcher" Giles, also joined the celebration.
"Here's to all who watched, and all who were part of its creation, but most of all, here's to you @joss - grrrr,aargh x," the actor wrote.
Happy 20th, "Buffy" fans!