/ Source: Access Hollywood
Sandra Bullock, 40, married her 36-year-old biker boyfriend, Jesse James, in a surprise sunset ceremony Saturday at the 334-acre "Folded Hills Ranch," just north of Santa Barbara.
Many in Hollywood were surprised at the pairing of apparent opposites — the tattooed bad boy James and the on-screen good girl Bullock. The couple met in December of 2003.
It's the first marriage for Bullock, who was previously engaged to actor Tate Donovan and linked romantically in the past to actors Matthew McConaughey and Ryan Gosling.
James, who's been married twice and has three children, appears on The Discovery Channel's "Monster Garage."
The couple arrived in a giant red monster truck that James was driving.
Bullock wanted the wedding to have a "vintage western barbecue feel."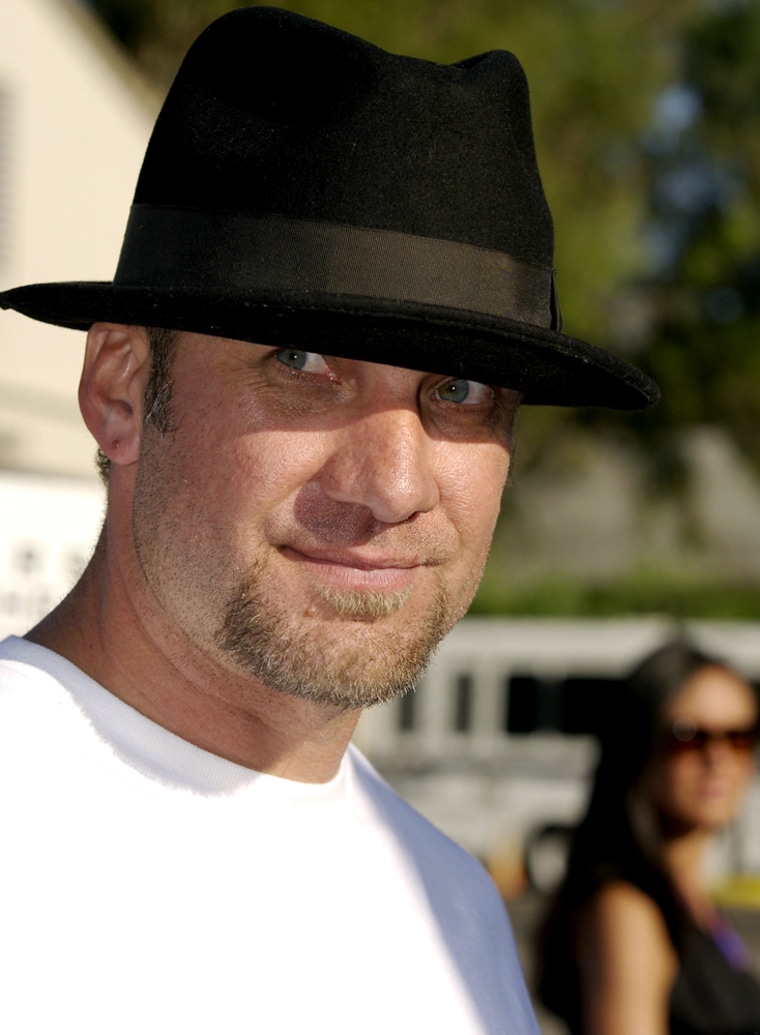 Exchanging vows before almost 300 friends and family, the couple walked down a red and white flower-filled aisle to a taped recording of Sandra's mom, an opera singer who passed away 5 years ago, singing the aria "Casta Diva. "
There were no bridesmaids and no groomsmen. Bullock and James stood at the altar with Bullock's sister, Gesine Prado, and James' children from his previous marriages. Guests, who were transported to the wedding by shuttle bus, sat on haystacks covered with horse blankets.
Neil Lane helped the groom design a vintage-inspired engagement ring with the theme of "You and Me," that had two intertwined diamonds and a diamond pave wedding band for his bride. Bullock made James' wedding band herself out of stainless steel at James' bike shop.
Bullock wore a vintage lace gown designed by Angel Sanchez, which ran somewhere between $10,000 and $20,000. To finish off the look, Bullock wore ivory satin cowboy boots,
Florist Cecelia Heffernan of Flower Hardware, created her bouquet of deep red roses, chocolate brown dahlias, and cosmos tied with a leather strap.
Celebrity guests included Bullock's former co-stars Hugh Grant, William Shatner and Regina King, plus Jamie Lee Curtis. And on the groom's side, Metallica frontman, James Hetfield.
The reception was held in a tent where guests dined southern-style on fried chicken, mashed potatoes and barbecued ribs and danced to bluegrass music.
Bullock's sister, Gesine, created the cake that had a bride and groom on a bicycle on top.
Sandra was elated after the ceremony, telling florist Cecelia she was, "...so happy her day got pulled together as she dreamed it would be and she was able to marry the man she loves so much in the style she wanted."
A close friend who talked to James told Access Hollywood he's extremely happy, especially because the wedding was kept undercover. James told our Tony Potts that he likes to keep his personal life for himself.
"I just try to keep my personal life personal — and it's a lot of work and lot of planning and stuff but that's exactly what it is — it's just personal," he said.