In the two months since his wife Joey's death, Rory Feek has been able to find solace by listening to the music they made together.
"I'd say it brings me a lot of peace,'' Rory, 51, told Billboard in his first interview since Joey's death.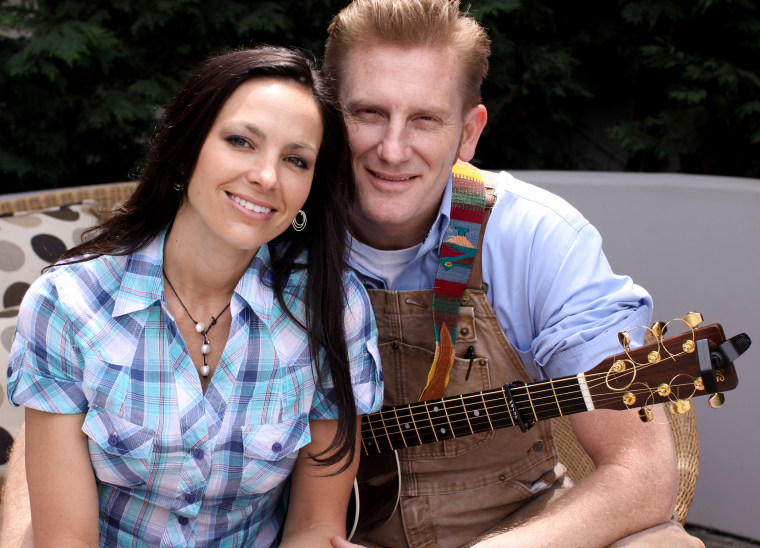 "I listen and watch everything — it's part of the process for me. I don't want to hide from her, or her memory, or those feelings. I want to embrace them and keep her as close to me as possible. Hearing the music, she's still alive."
RELATED: Rory Feek opens up on final days with wife Joey in TODAY exclusive: 'God only knows'
The couple performed as the country music duo Joey + Rory, continuing to record even after Joey began chemotherapy in the two-year battle with cervical cancer.
She died at 40 years old on March 4.
"She kept wanting to sing, even when it was hard for her to get onstage,'' he said. "Not because she wanted to make money or get applause, but because she wanted to share her music."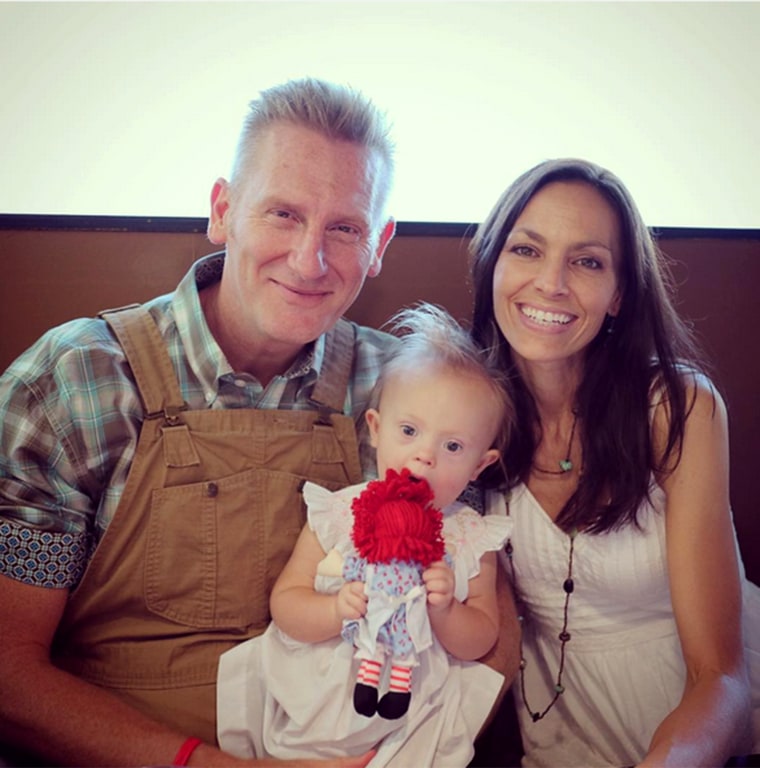 Rory listens to their album, "Hymns," which debuted at No. 1 on the country and Christian charts, with their daughter, Indiana, every morning as he makes breakfast.
"And then there are other times...I'm making eggs, and emotional, and Indy doesn't quite understand it,'' he said. "But that's part of it — it's OK."
RELATED: Joey Feek gives daughter 'bedtime birthday kisses' in sweet new photos
The loss of Joey, who is buried on on the Feek's farm in Pottsville, Tennessee, has not shaken Rory's faith.
"Still solid,'' he said. "I don't understand everything. Faith requires faith, and that never really stops. Just because things don't work out the way that you hoped they would, doesn't mean that God isn't still in charge.
"It's still his plans and not ours, so I don't feel like my faith has wavered at all," he said.
RELATED: Joey Feek having 'serious talks with Jesus' Rory says in heartbreaking post
Rory told Billboard he hasn't played guitar or written any music in two years, encompassing the time from when Joey was first diagnosed in 2014. He detailed the emotional journey on his blog, This Life I Live, providing an intimate look at the family's highs and lows during Joey's fight with cancer.
"In particular, we want to be part of something good in a marriage,'' he said. "We don't want it to just look good on the outside, for our faith to look strong. We want it to be strong — we're always working on that."
Follow TODAY.com writer Scott Stump on Twitter.