Famous names, including Chicago mayor Rahm Emanuel and Illinois governor Pat Quinn were among those who eulogized film critic Roger Ebert at his funeral Monday at Chicago's Holy Name Cathedral. The Pulitzer Prize-winning movie critic died Thursday at age 70 after a lengthy battle with cancer.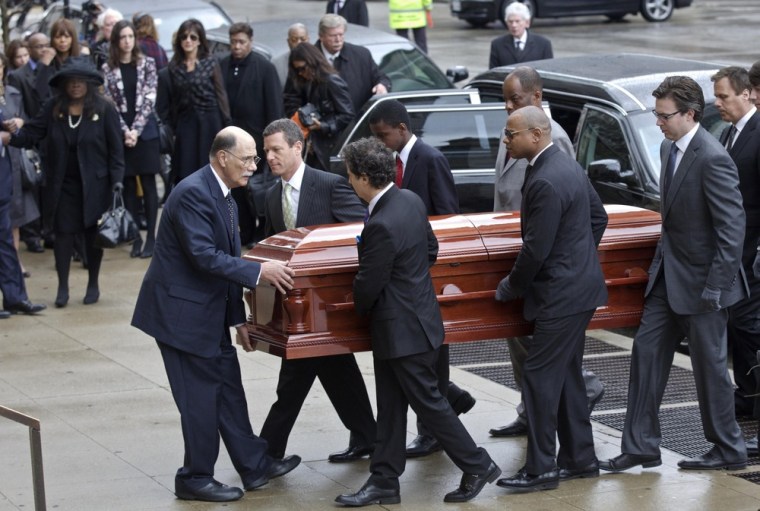 Emanuel called Ebert, "the most American of American critics in the most American of cities." Emanuel said he always had two questions about any movie he wanted to see, "what time does it start and what did Roger think about it."
"The final reel of Roger's life may have run to the end, but his memory will never fade," said Emanuel.
Related:Film critic Roger Ebert dies at age 70
Quinn recalled meeting the critic at his film festival, Ebertfest, and recalled how he always stood for social justice.
"We love you, Roger," Quinn said. "We always will. Thumbs up!"
Jonathan Jackson, son of the Rev. Jesse Jackson, delivered thoughts from his father and also relayed comments from filmmaker Spike Lee. Jackson and Lee both praised Ebert for his attention to African-American film.
Former Sun-Times publisher John Barron recalled Ebert's devotion to the newspaper industry, saying that being his boss was "the easiest job I ever had." Barron noted that "we at the Sun-Times were always proud to say we worked where Roger Ebert worked."
Related: Why Ebert mattered to movie lovers everywhere
Ebert's stepdaughter Sonia recalled his love for her family, especially her children, saying "he embraced all of us as his own." Ebert married her mother, Chaz Hammelsmith, in 1992 at age 50. "Roger, I want to thank you for nothing more than being you and loving us," she said.
Ebert's widow also spoke, though she said that when she woke up she wasn't sure she'd be able to do so. "This morning I didn't want to get out of bed," she said. "And then it felt like he was there with me." Indicating her elaborate black veiled hat, she said "he loves this hat, that's why I wore it today."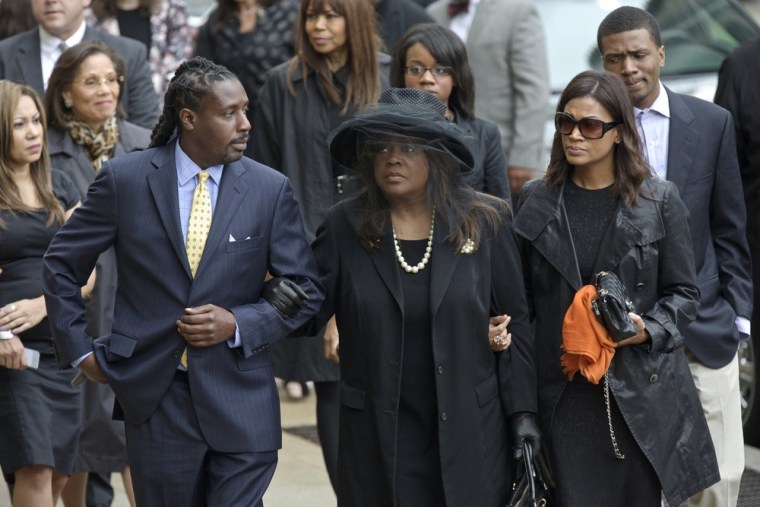 Ebert's granddaughter, Raven Evans, read from the Book of Isaiah, and filmmaker Gregory Nava delivered the petitions. "A heart as great as Roger's can never die," Nava said.
The funeral homily made mention of Ebert's recent blog post, "How I Am A Roman Catholic," written as Pope Benedict gave way to Pope Francis. Movies "Vanilla Sky" and "The Hours" were also mentioned, as was "Silence," Shusaku Endo's 1966 novel about a Jesuit missionary in 17th century Japan.
"We believe for (Ebert) life has changed, not ended," said Rev. John Costello.
The public was welcome at the service, and the Sun-Times reported that young film critic Matt Fagerholm, who writes for HollywoodChicago.com, was first in line.
Fagerholm was a college student when he met Ebert. "Just being able to have him as a colleague and a friendly acquaintance was a huge honor," he told the newspaper.
Related: Why there will never be another 'Siskel & Ebert'
Former CBS anchor Bill Kurtis and "Hoop Dreams" director Steve James, who is making a documentary on Ebert's life, also attended, according to the Sun-Times. Columnist Richard Roeper, who co-hosted "At the Movies with Roger Ebert" after Gene Siskel's death, was among the pallbearers.
Ebert's website requested donations to the Ebert Foundation, a non-profit that supports arts and education programs, in lieu of flowers.
Another memorial to Ebert will be held Thursday night at the Chicago Theatre, where the critic often attended movie screenings and where a sidewalk star honors him. That event will include clips from Ebert's television show and musical performances.