Brace yourselves: It's been 16 years since Rob Thomas broke through big with his song "Smooth," a collaboration with Carlos Santana that won two Grammys in 2000 and is ranked as the second-most-successful song of all time by Billboard.
But the kind of success that song got — it spent 12 weeks at No. 1 on the charts — had a downside in that many, including Thomas himself, got a little tired of it by the end. As he told TODAY during a visit to the plaza Monday, "I really got to the point where I just couldn't hear it again," he said.
Fortunately, things turned around: "One day I heard it, 11 years after it was out, and I was just like, 'Oh, yeah, I'm back into it again!'" he grinned.
He also spoke about his wife Marisol Maldonado's recent health scare; she was diagnosed in July with a lesion on her brain that led to him taking time off from his summer tour. But things are on the upswing, he said: "Now at least the fear is gone, and we just have to go through with the emotion of getting her better."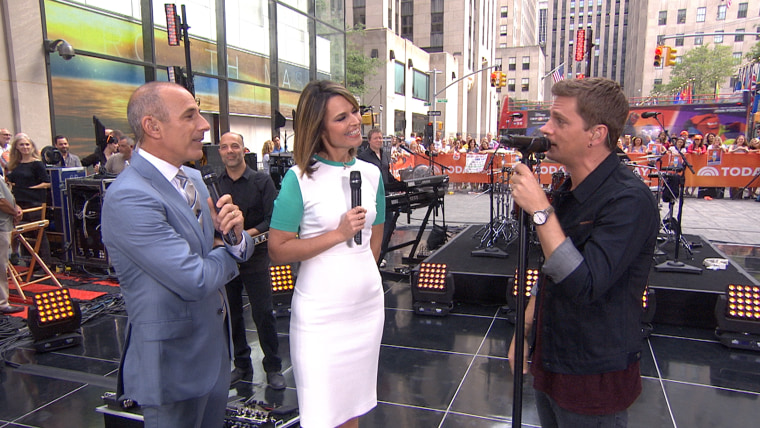 Good luck to both of them!
Thomas' just-released album, "The Great Unknown," is now available in stores and online.