Regis and Kathie Lee got along with their usual house-on-fire chemistry while Hoda was out today. But maybe laughing hysterically at Sara's What the What?! segment is a purely Hoda jam, as Regis just seemed… confused by it.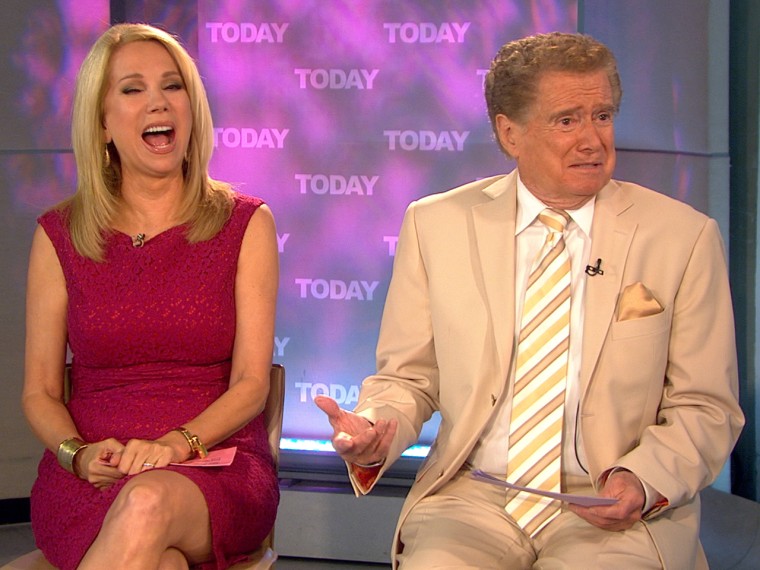 As Sara went through her usual assortment of fan-submitted funny photos, he got all existential and started wonder about the point of it all.
"So you're making fun of these people?" Reege wondered. Well, kind of.
Kathie Lee, who maintains a not-a-fan schtick whenever Sara shows the photos, was thrilled to have some corroboration. 
Sara and KLG giggled while Regis looked on, immune to the charms of a photo of a gas station called "Past Gas" or a menu that mistakenly seemed to suggest eating children. He politely congratulated Sara on the segment while she planted a kiss on his cheek, which seemed to make it all OK.
Julieanne Smolinski is a TODAY.com contributor. Regis is her favorite French philosopher.
More:
Regis on the fourth hour: 'It's always winesday around here'
Video: KLG: I got Regis drunk to co-host with me
Regis and Kathie Lee talk to Matt about 12-year-reunion
Hoda to Regis: Just get my name right