Rather than being some sui generis expression that emerged intact from black culture, rap music is really a stew of styles, a blend of audible cultural expressions with origins firmly rooted in American life and culture.
Some of rap's foundation can be traced to griots, the storytellers of ancient Africa; the field hollers of slaves in the 1800's; and to the call-and-response songs of chain-gang workers in the American South.
Other influences are more recent, from the scat singing popularized by Ella Fitzgerald in the 1940s, to early rock in the '50s and novelty songs from the '60s, from the sound of block parties and street festivals in late-'60s New York City to the abrasive topical poetry of Gil Scott-Heron and The Last Poets in the early '70s. You could make the case that, with his ringside-rhyme psychological warfare, Muhammad Ali was a rapper before rap came along.
It's generally conceded that the attitude, the fashions, the vibe all coalesce around the music. While a number of singers and vocal stylists (DJ Lovebug, Kool Herc, Pete "DJ" Jones, among others) helped form hip hop's infrastructure, and were early stars in the clubs and parties, the first rap recordings—the first records to put the recognizable elements together in the contours of the form recognized today—were "King Tim III (Personality Jock)" by the Brooklyn-based Fatback Band, and "Rapper's Delight" by the Sugarhill Gang, both released in 1979.
The relentless rhythm, the braggadocio and swagger, the lyrics that veer between nonsense rhymes, tales of flashy aggrandisement and heartfelt political exhortation—they've all come to typify hip hop of today.
In the "King Tim" lyrics, the Fatback Band even coined the name for the music without realizing it: You keep the tap in your step, the hip in your hop, You don't stop 'til you get to the mountaintop ...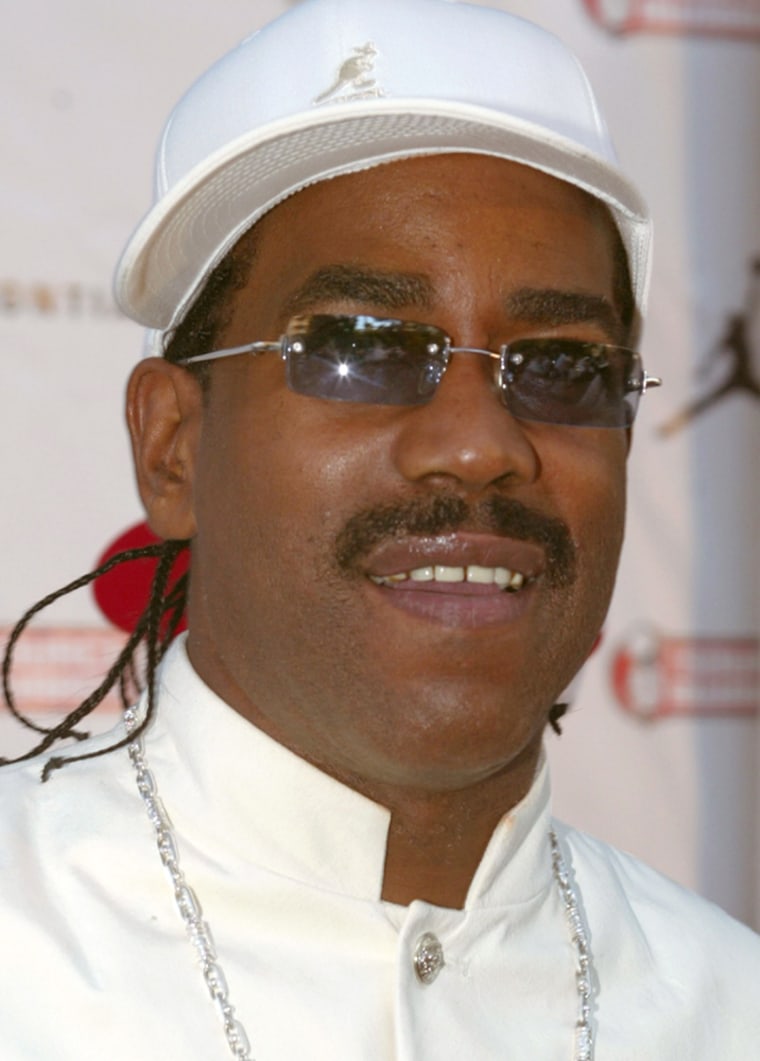 The potential for hiphop success was obvious early on. "Rappers Delight" sold 2 million copies; some reports had the single selling at a clip of 50,000 copies a day.
In 1980, hip hop continued its breakthrough into the mainstream with Kurtis Blow's "The Breaks (Part I)," the first hiphop recording to move 500,000 copies. Blow's record reached the American sales charts, another sign of the music's emergence in the culture.
In the following years, the staples of hip hop sound (scratching, sampling, the emergence of the turntable as instrument, the rise of the person behind the turntable as musician—a DJ in a context more spontaneously creative than just spinning records) surfaced in the work of stars like Grandmaster Flash, Melle Mel and Run-DMC.
Hip hop broke new ground in intellectual property law when the practice of sampling became part of hip hop's sonic landscape. The practice of borrowing snippets of another artist's work suggested a willingness for rappers to go outside their own musical capabilities to enhance their sound.
With sounds borrowed from such established stars as James Brown, Rick James and others, it also proved hip hop had a sense of musical history, and a willingness to weave the work of legends into its own chameleon style.
The early innocuous rap styles gave way to the first "gangsta" rumblings. Grandmaster Flash's 1982 hit, "The Message," sent an ominous documentary signal with its chorus: "It's like a jungle sometimes, it makes me wonder how I keep from going under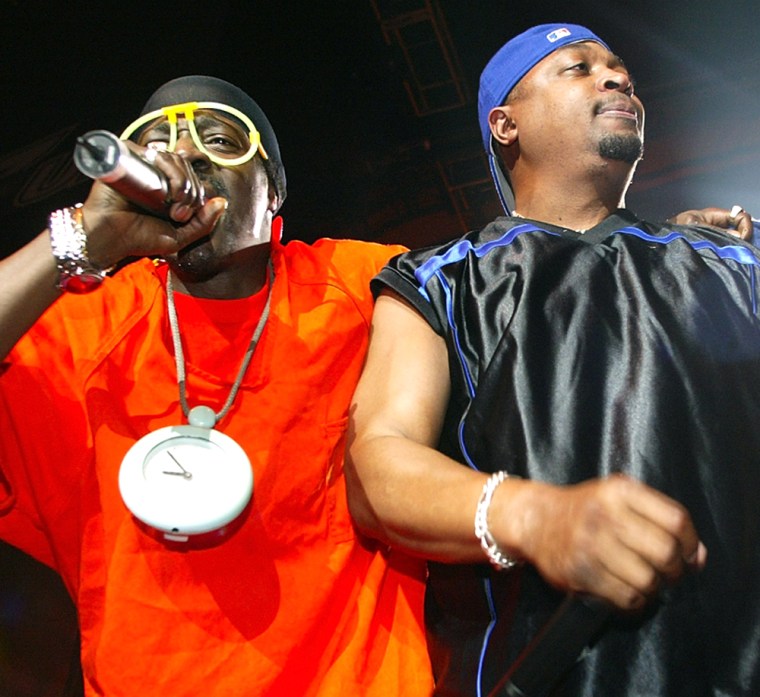 Other expressions of the hip hop worldview have offended others with lyrics castigated as anti-Semitic, bigoted, or just volcanically angry.
With two records, "It Takes a Nation of Millions to Hold Us Back" and "Fear of a Black Planet," Public Enemy took the lead position as spokesmen for hip hop as political forum.
Ice-T's infamous 1992 song "Cop Killer"—said to be written from the viewpoint of an angry man who shoots Los Angeles police officers as payback for attacking motorist Rodney King—led to protests from police officers, most notably after the L.A. riots. A Dallas police association called for a boycott of the album, and in early 1993, pressure from Time Warner's board of directors led to Ice-T—by that time a lightning rod for First Amendment issues—being released from his contract.
Other rappers courting controversy with frankness of expression included Ice Cube, whose album "The Predator" struck a topical chord as well. They're all the articulations of popular rage that led Public Enemy's Chuck D to once famously call rap music "black people's CNN."
For distinguishing winners from losers, hot commodities from passe relics, the world of hip hop music is probably more chaotic and volatile than the stock market. The expression "here today and gone tomorrow" doesn't even express it. With hip hop's reliance on the underground as a barometer of authenticity—an underground of mix tapes, rumor and aggressive street-level entrepreneurship—it's more a case of "here today, gone later today."
Necessarily, any survey of today's pivotal hip hop talents is bound to be incomplete, and subject to second-guessing and vigorous (to say the least) debate.
In the opinion of Vibe Magazine music editor Eric Parker, the one who's top dogg today -- not necessarily living the largest but making the biggest impact -- is Jay-Z. "He's delicately balanced the commercial and the street," Parker said. "After you get to be so big, your influence over the original core audience begins to wane. His has not. Jay-Z floats just under the radar of being huge, being like 50 Cent and Eminem. Yet in the streets, Jay-Z's still as big as you can get. People are paying attention to him more than OutKast or Eminem." If he's to be taken at his word and "The Black Album" is his last album, Hova will be taking a sweet victory lap. Whether he's a lock for a Grammy or not, Jay's going out on top with tremendous street cred, a string of successful companies, and the cheddar to be taken seriously when he announced plans to look into buying the New Jersey Nets basketball franchise.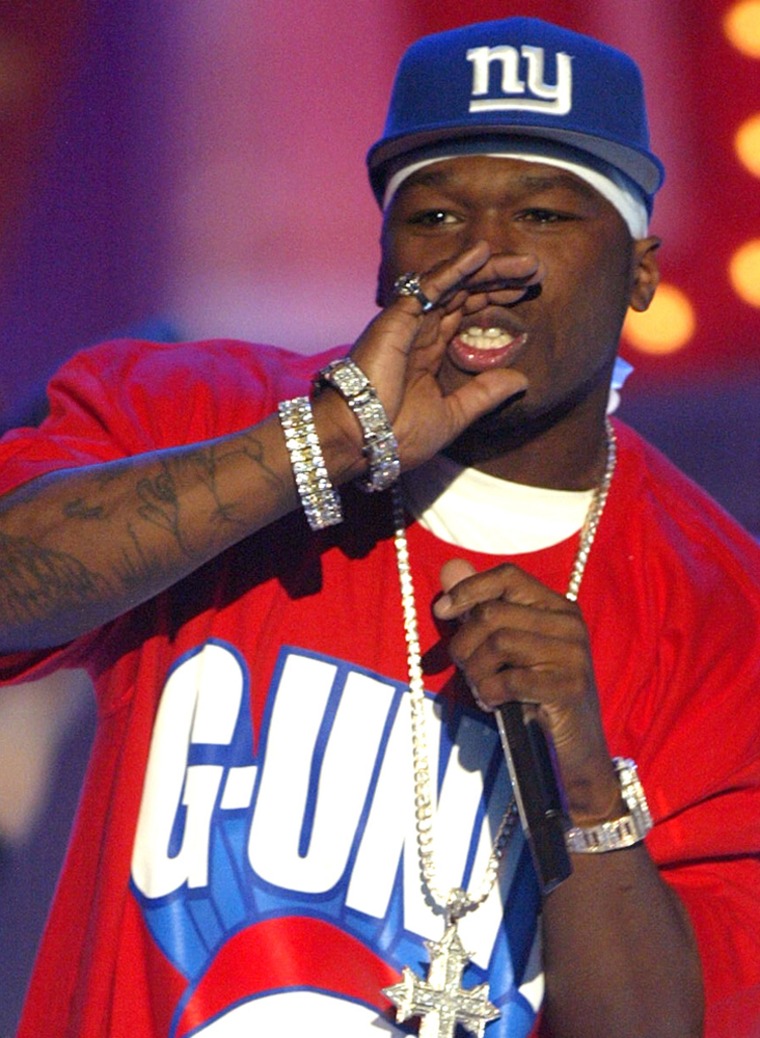 Others blowin' up these days would have to include just about every name of a contender for a Grammy award in February:
50 Cent: The year 2003 was, conservatively speaking, a monster for this native of Queens, N.Y. His breakthrough album, "Get Rich or Die Tryin," sold more than 6 million copies and was the year's top album on the Billboard 200. One of the tracks, "In Da Club," got props as the No. 1 song of the year, spending nine weeks on top of the Hot 100 leaderboard. All this and the cash flow to buy Mike Tyson's old mansion, too. The Grammys will probably amount to a coronation, formally saying what we already know: it's 50's world—we just buy his records in it.
OutKast: The duo from Hotlanta had a banner year. "Speakerboxxx/The Love Below" finished 2003 as one of the top albums of the year, the single "Hey Ya!" spending seven weeks (at this writing, anyway) on the Billboard Hot 100 singles chart. This year marks their 10th as a group, and it's shaping up to be their breakthrough time. Andre 3000 and Big Boi performed late last year on NBC's "Saturday Night Live," they're playing at the Grammys (they may as well, since they'll likely be on the stage all night collecting awards), they're nominated for six NAACP Image awards and, oh yeah, no less a mainstream player than Wesley Clark drops their name in a campaign ad. Crossover indeed.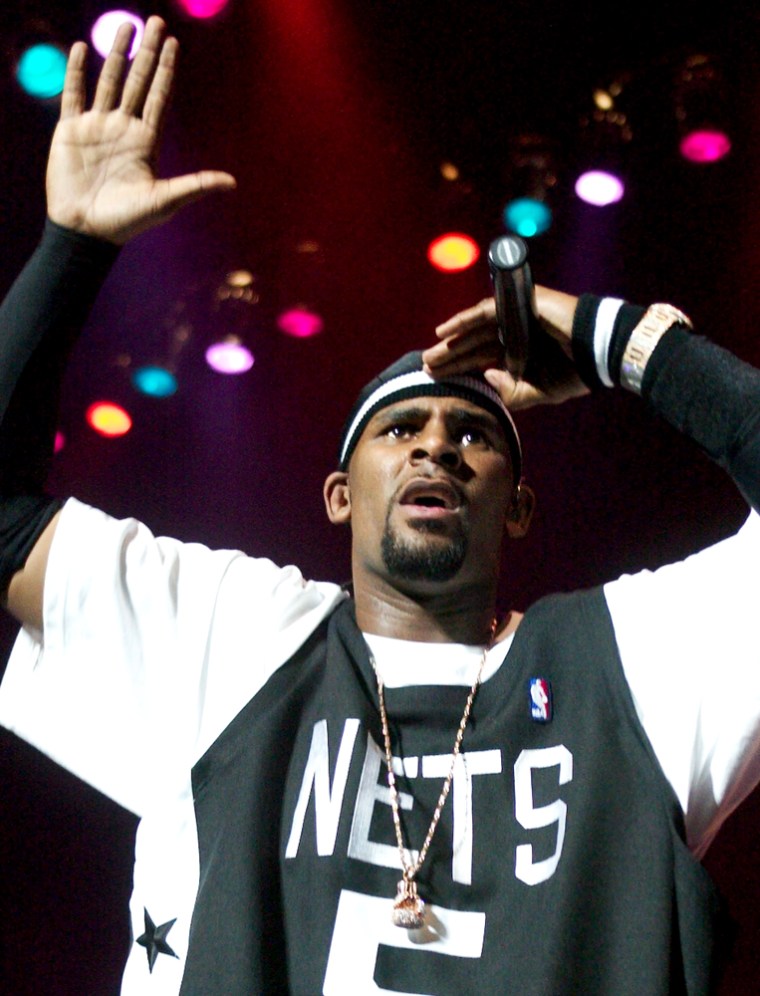 Beyonce Knowles: The year 2003 was strong for the solo star whose time away from Destiny's Child has clealry been productive. First, there was the endorsement deal with Pepsi, with Knowles replacing Britney Spears as soda pop pitchwoman. Then she proved her independent strength with "Dangerously in Love," her first solo outing. Knowles and Jay-Z released "Crazy in Love," a song that seemed to confirm their status as hip hop's It Couple. Now she's set to sing the national anthem at the Super Bowl, and from there it's the Grammy awards.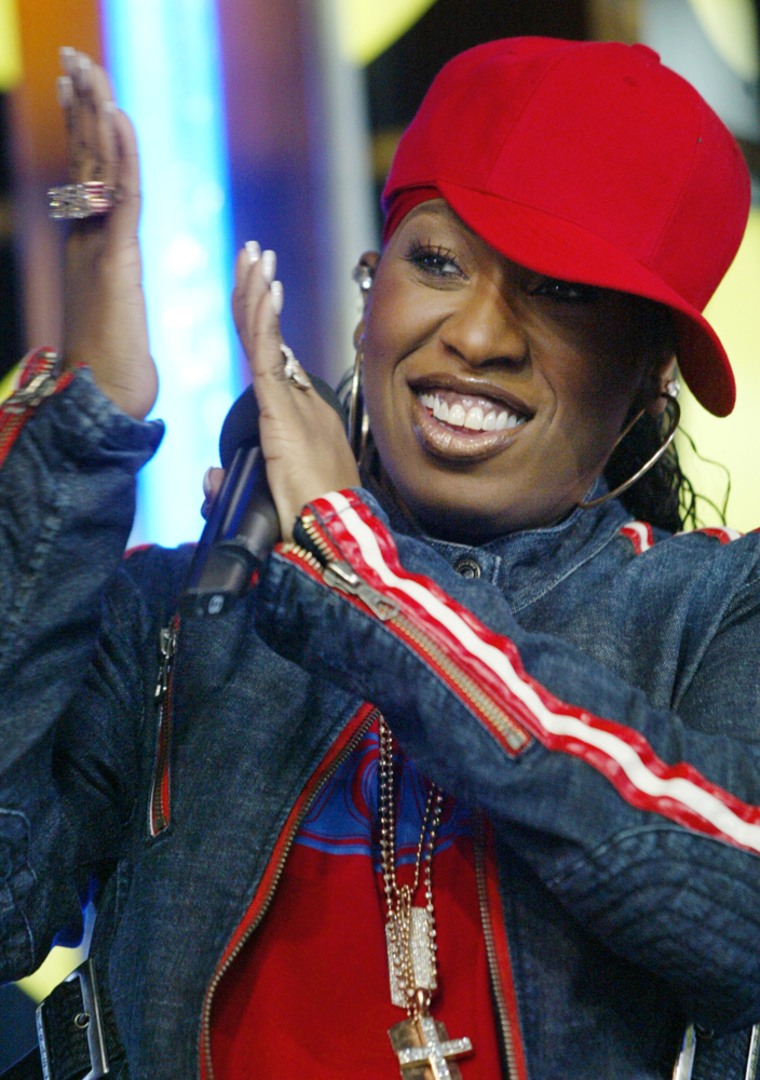 Chingy: The pot is bubbling for this Southern rapper with the name like a cash register's ring. His debut album, appropriately named "Jackpot," hit one with the first single, "Right Thurr," a staple of last summer that charted at No. 7 on Billboard's charts. "Holidae In" followed, nesting in the Top 20 singles. Chingy is set to tour with Ludacris—it starts Feb. 16 in Spokane, Wash.
Eminem: He's basically laid low all year, but it's a sign of his enduring punch in hip hop culture that "Lose Yourself," a song released in 2002 ("8 Mile") and an Oscar winner for best song last year, is in contention for Grammy honors this year. Em's been branching out, expanding into a clothing line and developing a company for TV and film production.