Sugar, spice and everything nice are coming back to Cartoon Network. That's right, "The Powerpuff Girls" — Blossom, Buttercup and Bubbles —are returning for new adventures, Cartoon Network announced almost 10 years after the original series ended.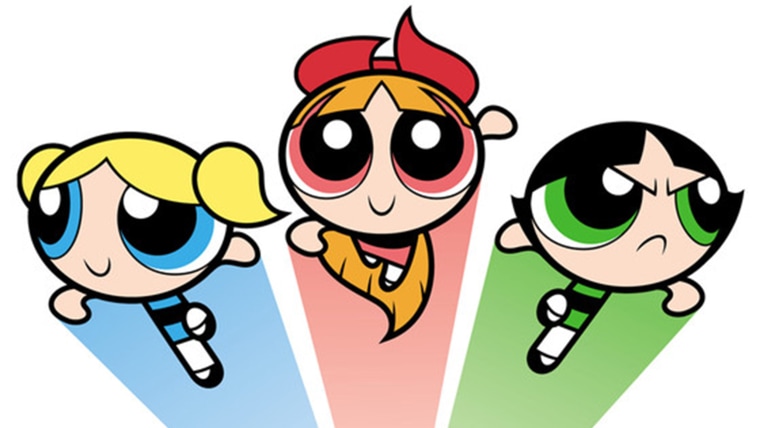 "The original 'Powerpuff Girls' was a franchise phenomenon for Cartoon Network, paving the way for a new generation of innovative storytellers and enthusiastic fans worldwide," Rob Sorcher, chief content officer, Cartoon Network, said in a statement. "We are calling these girls back into action based upon an overwhelming demand for sugar, spice and Chemical X."
Sign up to have top entertainment news sent directly to your inbox.
The pint-size superheroes were created by accident when Professor Utonium accidentally mixed Chemical X with sugar, spice and everything nice in an attempt to make perfect little girls.
NEWS: The Magic School Bus returns with a new series
"The Powerpuff Girls" debuted in 1998 and lasted until 2005. Cartoon Network aired a 10th anniversary special in 2009 and a new CGI TV movie in early 2014. Catherine Cavadini voiced Blossom, Tara Strong portrayed Bubbles and E.G. Daily voiced Buttercup in the original series.
"The Powerpuff Girls" are just one of many popular children properties returning to life. Disney recently announced"The Lion Guard," a sequel series to "The Lion King" franchise following Simba's young son. Meanwhile, Netflix and Scholastic Media are bringing "The Magic School Bus" back to life with a new series. It's a growing trend in the space with shows like " Arrested Development," "The Comeback" and "Heroes" also finding new life after cancellation.
PHOTOS: 29 celebrities who voice kids shows 
New episodes of "The Powerpuff Girls" are set to debut in 2016.