Paris Hilton is Playboy's new cover girl — but Hilton's people are none-too-thrilled about it, because the partying heiress never posed for the mag.
Playboy magazine has been rumored to be desperate to get Hilton — whose sex tapes and bod-baring escapades have made her the object of lust of many Playboy readers — to pose for the magazine. She graces the cover of the March issue in a sexy red bustier with her fishnet-clad legs in the air. "Paris Hilton: Sex Star of the Year" blasts the cover line. Paris fans may be disappointed if they buy the issue hoping to see her private parts, however, because she does not appear nude inside. Nor did she pose for the cover.
"I'm afraid that people will see it and think Paris posed for Playboy, which she did not," Hilton's spokeswoman Gina Hoffman told The Scoop. "I don't even know where they got that photo." The picture looks somewhat fleshier than many of Hilton, but a spokeswoman for the mag assures The Scoop that the photo wasn't altered.
Hoffman says that she didn't even know that Hilton would be on the cover until a few days ago, when someone at the magazine alerted her. She says that Hilton also just recently learned of the cover, which hits newsstands later this week, but wouldn't comment on her reaction.
State of Britney's marriage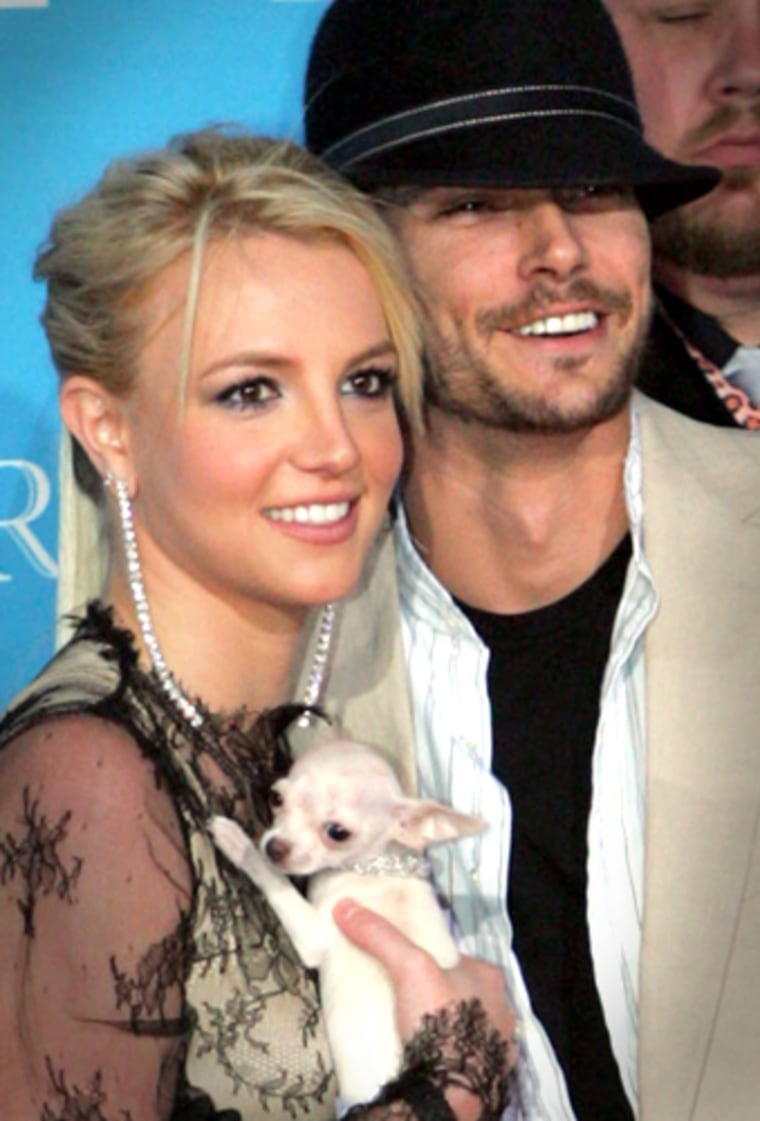 Britney Spears and Kevin Federline are lovey-dovey — not on the outs, as several publications according to some folks at Details magazine. The men's mag is putting the newlywed backup dancer on the cover of its March issue. "I was at the photo shoot with both Britney and Kevin," Details special projects editor Andrea Oliveri told The Scoop. "They were extremely affectionate. Britney was really excited that Kevin was getting his first cover of his own."
Oliveri says that Federline was "really into it" and tried on "tons of clothes" for the 10-page spread, which will answer the question: Who really is Kevin Federline? The couple also reveal that they are planning to launch their own clothing line for men and women.
For the most part, Britney just observed, says Oliveri, at one point shooting hoops with her bodyguard. It was, however, her idea for Kevin to hold her Chihuahua Bit Bit in the cover shot. The issue hits stands later this month. "When Britney saw the first Polaroids [which are taken during a shoot to give everyone an idea what the finished photos will look like] there were practically tears in her eyes," she says. "He looked so handsome."
Notes from all over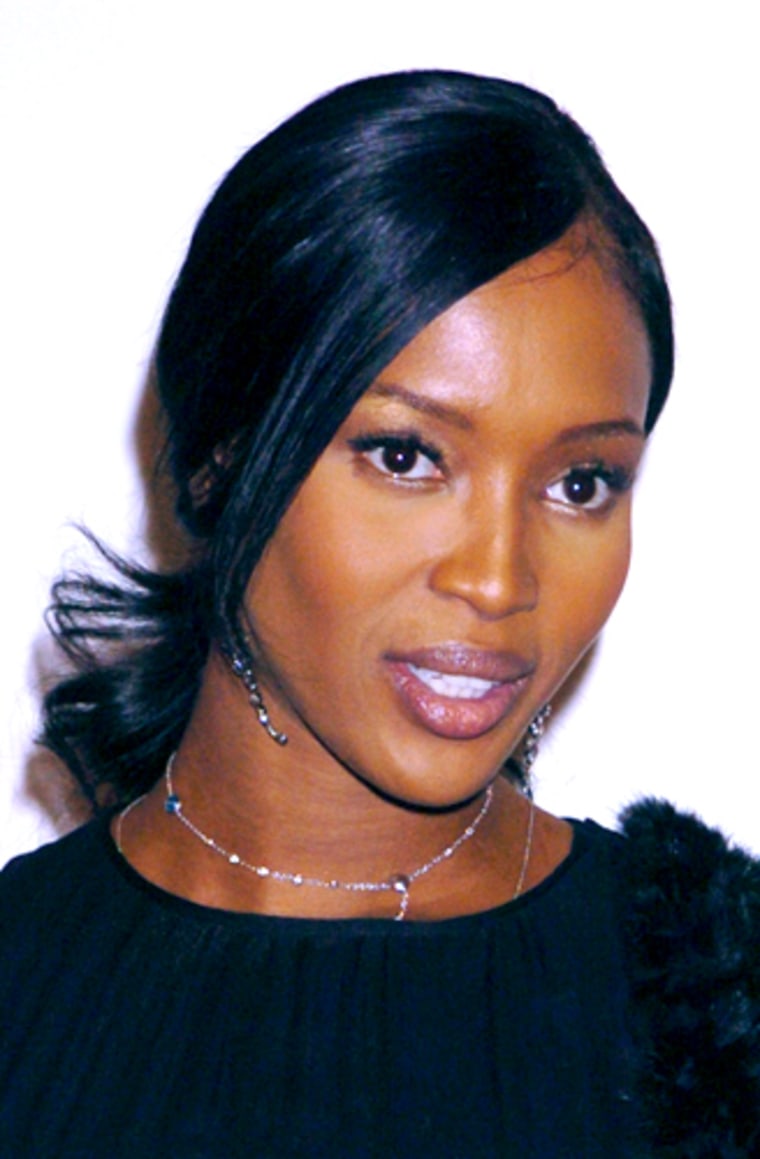 Naomi Campbell was upset that she got ridiculed at the parade during the recent Carnival celebration in Brazil, says a source, who tells The Scoop that she just didn't get the joke. The tempestuous model's temper was so bad, that at one point, she allegedly got into an argument with a friend, held up her middle finger, and screamed "[Bleep] you!" "The idea that she thought people were laughing at her is hilarious," the source says. "You see, people [in the Carnival parade] dance and make fun with the audience, who dance, sing and also make fun with people in the parade. That's the Carnival spirit, when nothing is supposed to be taken seriously."  . . . Halle Berry will not be wearing million-dollar Stuart Weitzman shoes to the Oscars, as reported elsewhere and picked up here, a spokesman for the company tells The Scoop.  . . . "Hitch" star Eva Mendes ate a tuna-fish-and-Doritos sandwich with extra onions to calm her nerves before a kissing scene with Will Smith. He made sure she downed numerous Altoids before they smooched.
Mondays through Thursdays on MSNBC.com