The pay is not good. The job is extremely demanding. And it's rare the "hired help" gets any recognition. Some even say being a mother is the most difficult job in the world. But if anyone deserves the best, it's mom. So this Mother's Day, think luxury goods, as in silk not synthetic or glove leather not plastic, and that means, Hermes, Tumi and Tiffany, to name a few.
First a word about buying luxury goods at a discount: Great finds can and have been uncovered at shops that stock brand names for less, such as Daffy's on the East Coast and Marshalls and TJMaxx nationally.
For myself, I'll bargain hunt until I've burned every last calorie. Recently, I snagged an ash-colored, wool-alpaca blend coat by Canadian designer Hilary Radley for $219, originally $450, at Century 21, a discount department store in Manhattan, known for hot buys.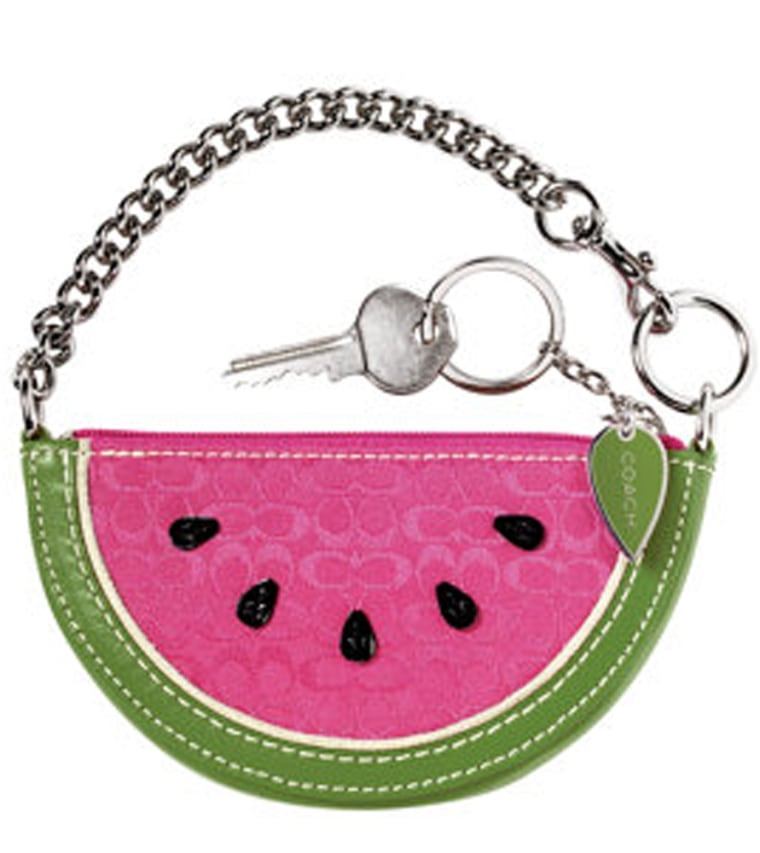 I also managed to walk out of Daffy's the other day with a bag full of essentials — socks, casual shirts and a designer baseball hat without a logo! — for only $40.
But buying a gift for Mom is one of the few times I have and do buy retail. Part of the point of luxury gift is to impress: the little blue box from Tiffany's or the bright orange box from Hermes says it all.
Also, some high-end shops, such as Coach, never have sales or unload their previous season's wares to discount stores. So a gift from one of these stores says, at the very least, you're willing to pay full price.
A new bag each season
In cyberspace, many upscale shops now feature seasonal must-have lists on the Home page with links to hot products. Since big bags are back (See "Hooray for this season's grab bag of handbags," by Judy Gordon), it's not surprising Saks has the big bag on its A-list. And what's a new season without a new bag?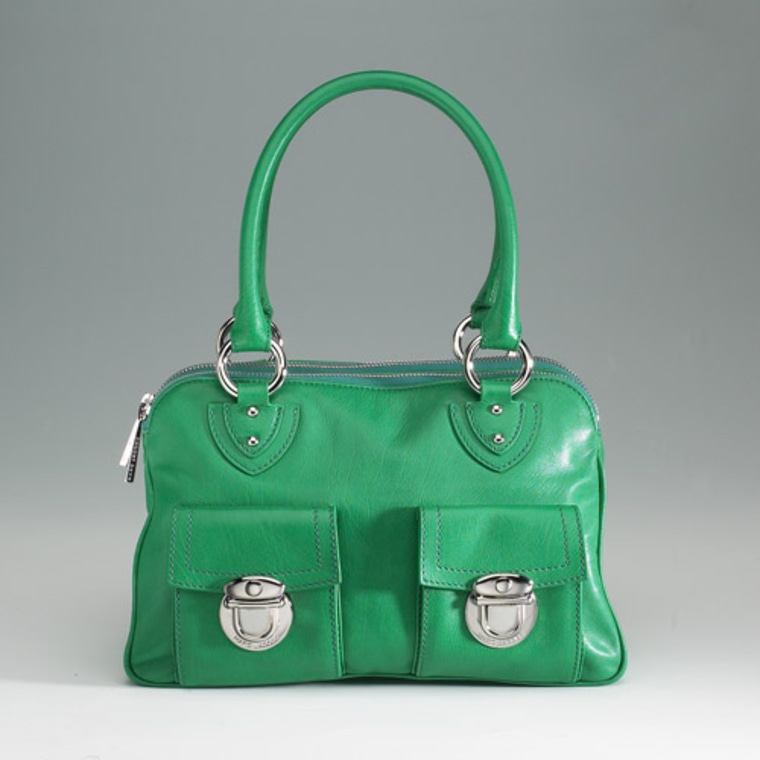 The collection at Saks ranges from a trendy Juicy Couture's tote with a cherry print and bright-red, patent-leather handles for $195, to a very lady-like Dolce & Gabbana eel-and-snake tote with a gold snap closure, for $1,495.
If mom likes to walk on the wild side, the very colorful crocheted hobo bag from Isabelle Fiore is a good choice. The single strap "vintage-inspired" sac sells for a mere $425.
A more conservative (and slightly costlier) choice is a soft, leather handbag for $950 from Marc Jacobs, who made a big splash on the runway this season with his potato sac-like styles. Hold on this bag — it's bound to be a classic someday.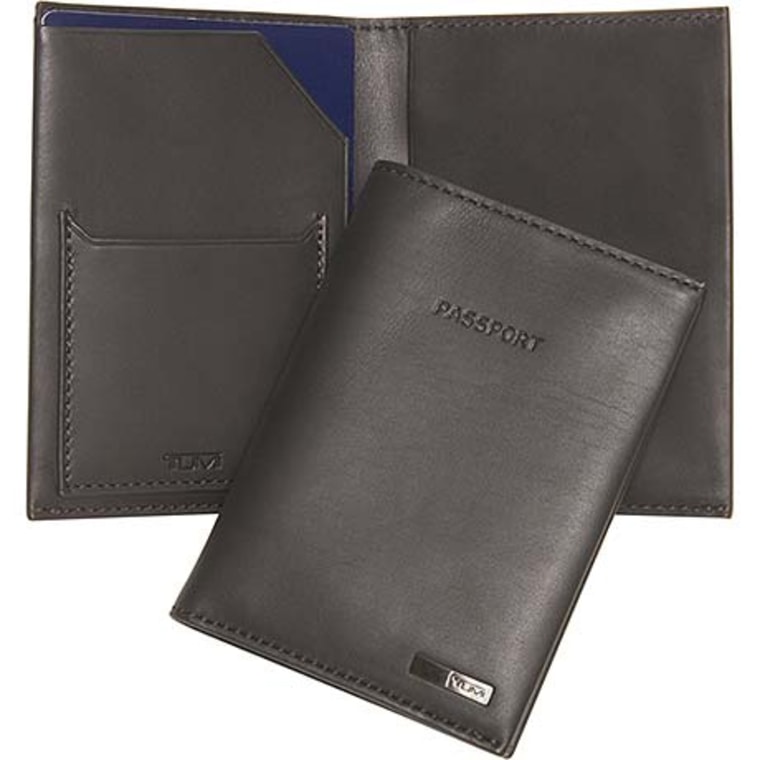 Luxury for less
For those on a tighter budget who still seek a luxury gift for mom, consider accessories. I've always had a special affection for the glove leather trinkets at Tumi. The leather in this collection is simply exquisite. This season, Tumi introduced a soft-sided Passport case for $70. Available in nine colors, it matches almost any luggage mom already has on hand.
There's also a cosmetic case for $75 — available in citrus/lime green and grape/lavender — perfect for mom with or without a designer bag. Be forewarned, though, the glove leather accessories get beat up quickly. One wallet I bought lasted only about a year.
A signature beauty case from Coach for $68 will probably last longer but infinitely more fun this season is the coin purse shaped like a slice of watermelon or a piece of lime. Pricey at $98, the small bag with a chain also comes with a key ring and will certainly add a splash of color to mom's wardrobe.
Designer scarves always make great Mom's Day gifts, as well as impress friends, family and neighbors. Known for its classic styles, Hermes (pronounced "air mez") now offers some pretty racy prints exploding with colors. Pocket scarves cost $100. Full-sized scarves run $320. All gifts come packaged in the classic orange box — a color made even more popular this year with the public art exhibit, "The Gates" in Central Park.
Trendier scarves from Emilio Pucci cost as little as $45 (cotton) or $70 (silk) for the pocket scarf. The most popular scarves, though, are the oblong scarves, priced from $135 to 145, says Mariana Del Alto, a salesperson in the Fifth Avenue store in Manhattan.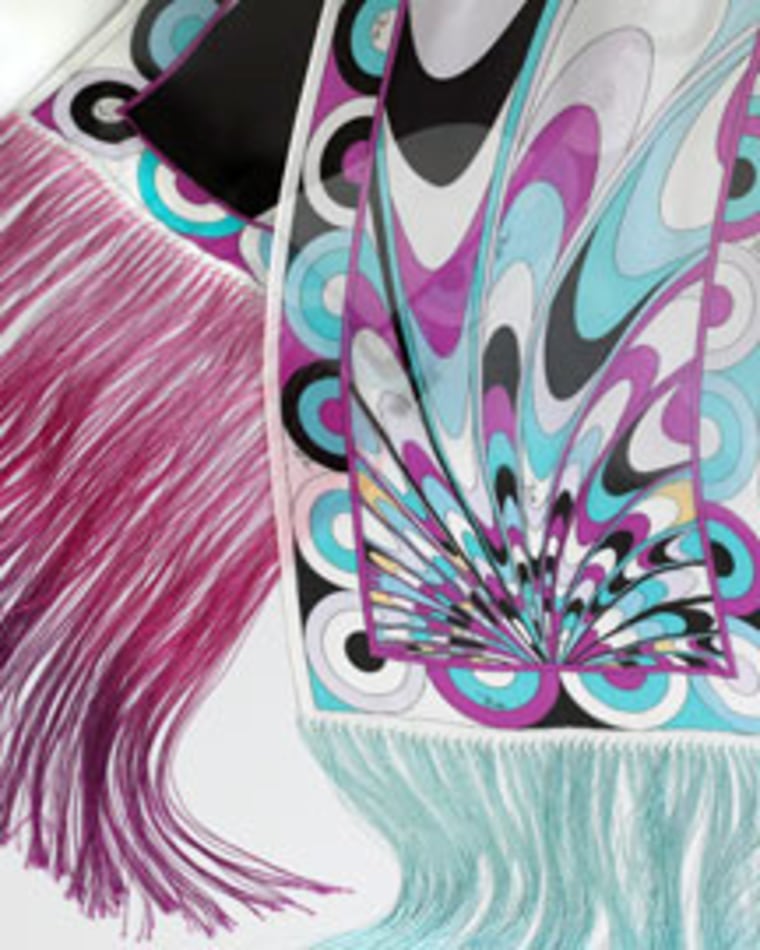 Pucci scarves are sold are available at its brick-and-mortar stores in New York, Las Vegas or L.A. or sold nationally at Neiman Marcus, Nordstrom and Bergdorf Goodman.
It would be wonderful to serve mom breakfast at Tiffany's but she'll have to settle for something wrapped in that little blue box. Of course, almost anything from Tiffany's says "I love you." My personal favorite this season is the "Lilly of the Valley" brooch, a platinum-and-18K-gold pin studded with amethysts, diamonds and tsavorites, a green variety of garnet.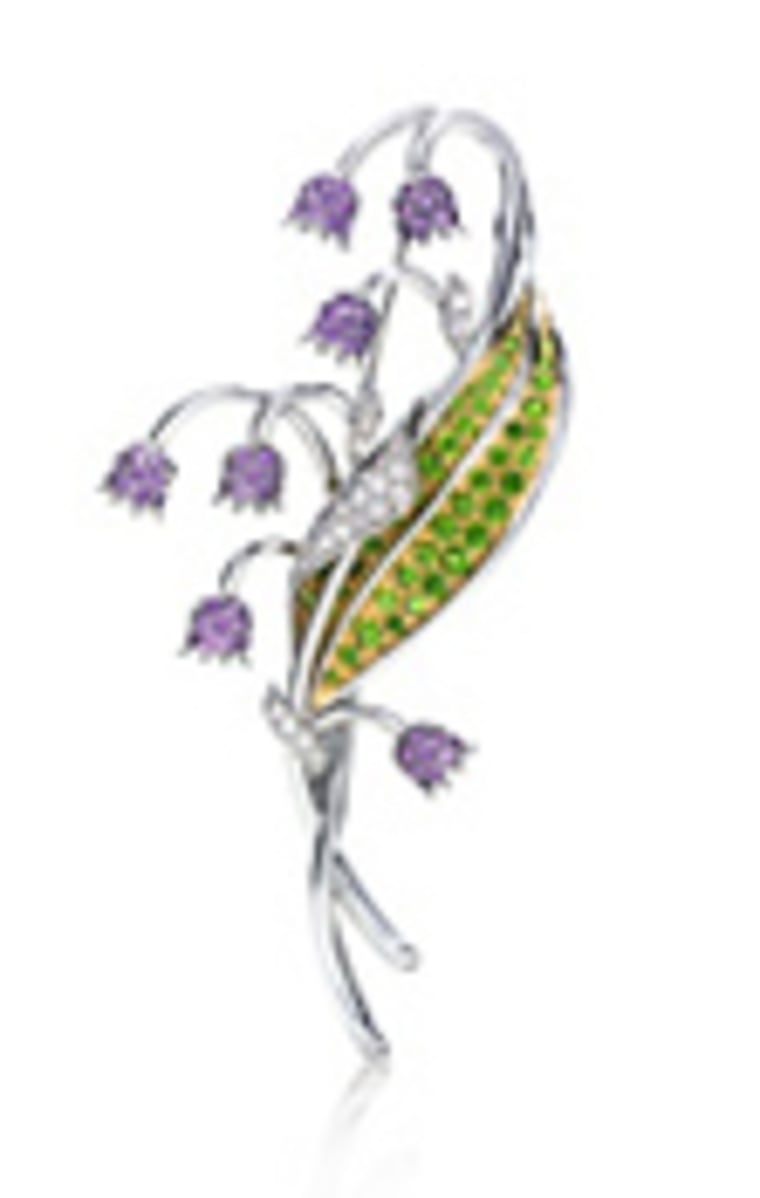 The $24,500 pin — about the cost of a brand new SUV — is probably beyond most gift-giver's budgets. The brooch, however, was so hot it already sold out at the Fifth Avenue store, said a salesperson on the main floor.
For moderately priced gifts at Tiffany's, stick with the silver collection. My personal favorite for Mom's Day is the sterling silver heart perfume flask and funnel. Packaged in a navy velvet-lined box, it's a steal price at $140.